Vicious murderers on the one hand; symbols of a bygone East End on the other, Ronnie and Reggie Kray are still London's most notorious gangsters. As new biopic 'Legend' arrives in cinemas, we take a tour of their old haunts.
Cedra Court
This anonymous '30s apartment block is still in residential use today. It says 'your nan's flat more than 'gangster HQ',but perhaps that was the point. Either way, this was the brothers' main base in the '60s when they maintained a front of respectability, and was doubtless the site of much sinister plotting. Reggie lived downstairs, while Ronnie had the flat above. The block was just around the corner from the house on Evering Road where the Krays murdered Jack 'The Hat' McVitie in 1967. Talk about shitting on your own doorstep…
Cazenove Road. Stoke Newington rail.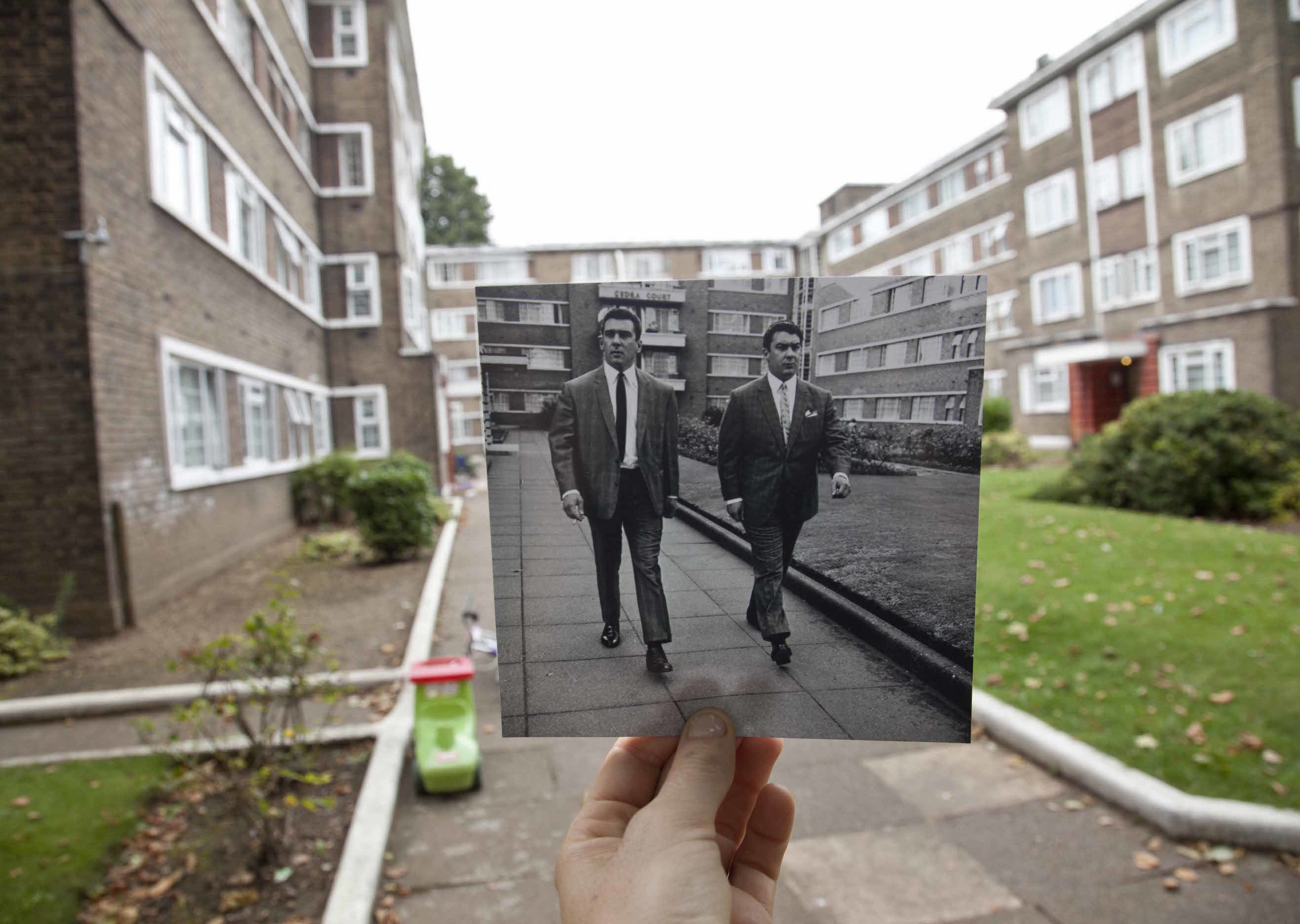 Photo: Getty/Jean Goldsmith
Repton Boxing Club
Dripping with as much atmosphere as it does sweat, this East End institution – which is still going today – was a second home to the Krays. Young Ronnie and Reggie discovered a taste for violence early on it its historic ring, before turning pro at 19. They continued to support the club as adults, dropping by and making donations. 'It's a very important place in the story,' says 'Legend' director Brian Hegeland. 'Those kinds of places are generally thought to help kids stay out of trouble, but I think Ron and Reg learnt a lot of their trade their… certainly how to throw a punch.'
The Bath House, Cheshire St. Bethnal Green tube.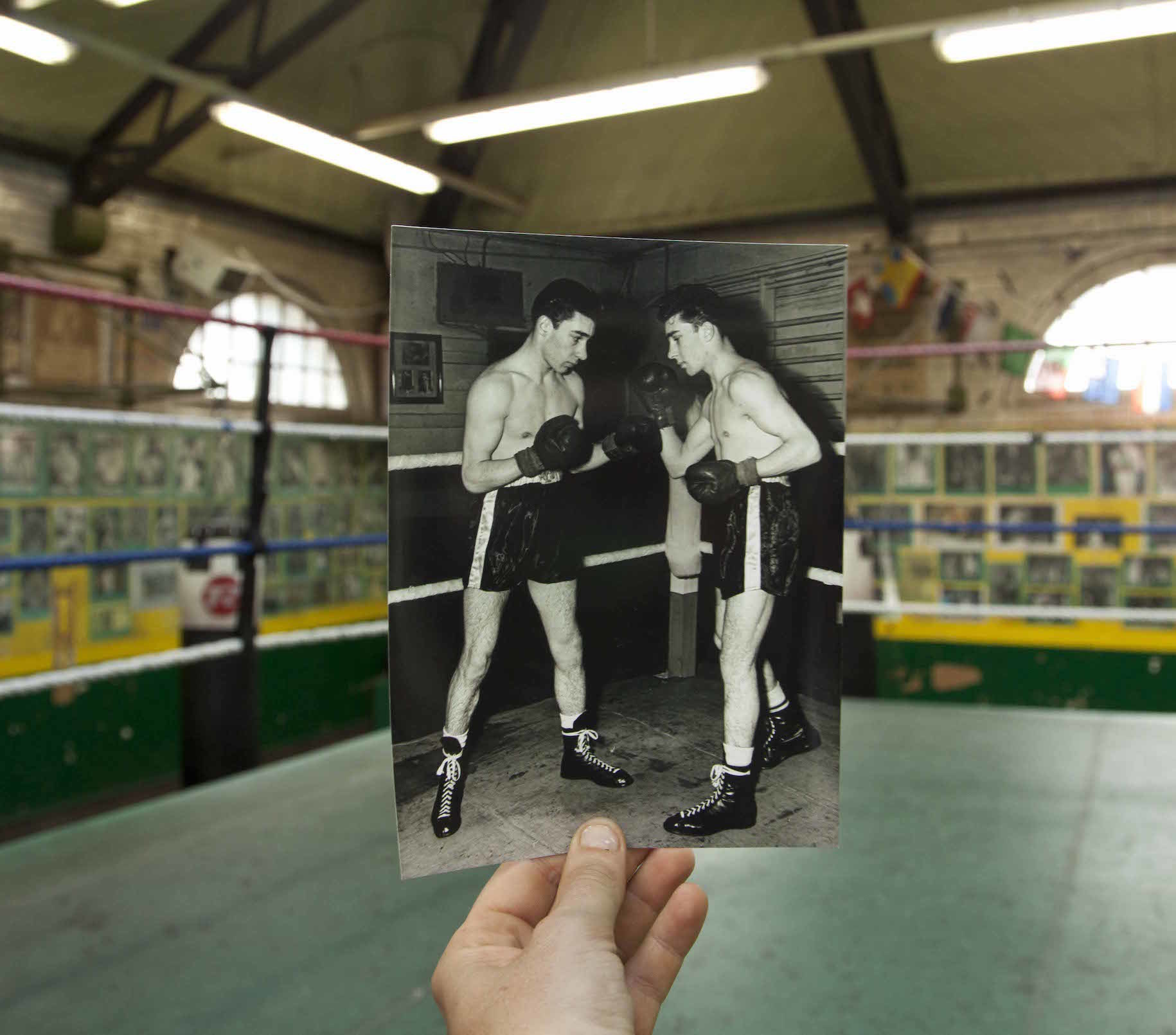 Photo: Getty/Jean Goldsmith
The Blind Beggar
What happens if you call Ronnie Kray 'a fat poof'? Well, let's just say you won't get much of a chance to claim that you actually said something else. Gangster George Cornell learned this the hard way on March 9 1966, when Ronnie repaid the insult with a bullet. Cornell, a member of the rival Richardson gang, was drinking at the bar of this Victorian boozer in Whitechapel – which is still pulling pints today – when Ronnie calmly walked up to him and shot him in the head. Numerous drinkers witnessed the murder and knew exactly who the perpetrator was, but were too scared to testify until several years later.
337 Whitechapel Rd. Whitechapel Overground.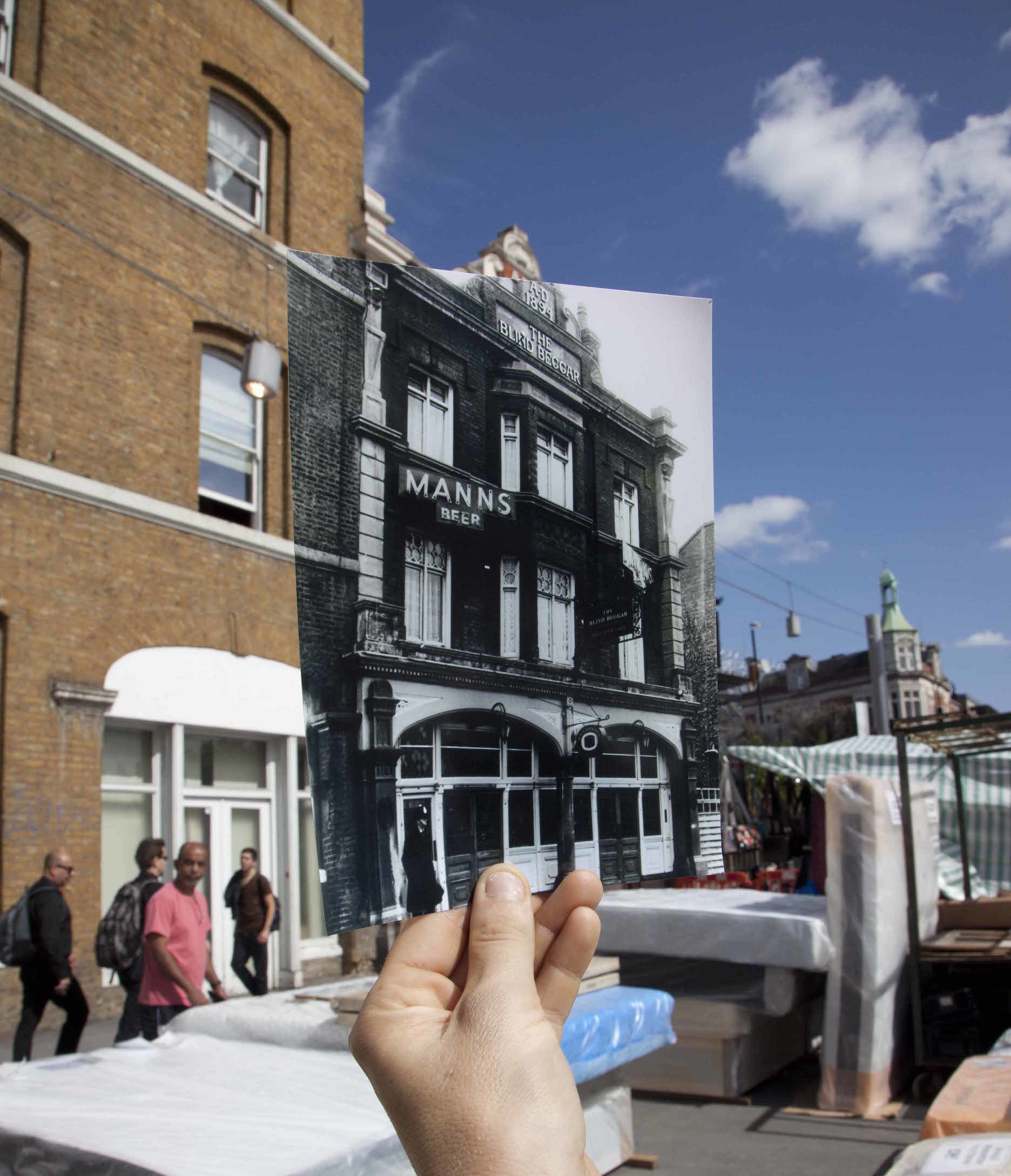 Photo: Getty/Jean Goldsmith
Bow Street Magistrates' Court
Like sleeping with criminals? Well you could soon be bedding down in the cells that once housed the Krays (not to mention Oscar Wilde, Emmeline Pankhurst and Pete Doherty). This historic magistrates' court in Covent Garden is being converted into a boutique hotel, with a police museum due to open in its basement. Its cells have seen many famous faces pass through on their way to the Old Bailey, including Reggie and Ronnie, whose downfall finally came in March 1969. They were found guilty of the murders of Cornell and McVitie, after more than a decade as the most feared and powerful figures in the London underworld. The picture below shows the police van in which the brothers left the court in 1968.
Bow Street. Covent Garden tube.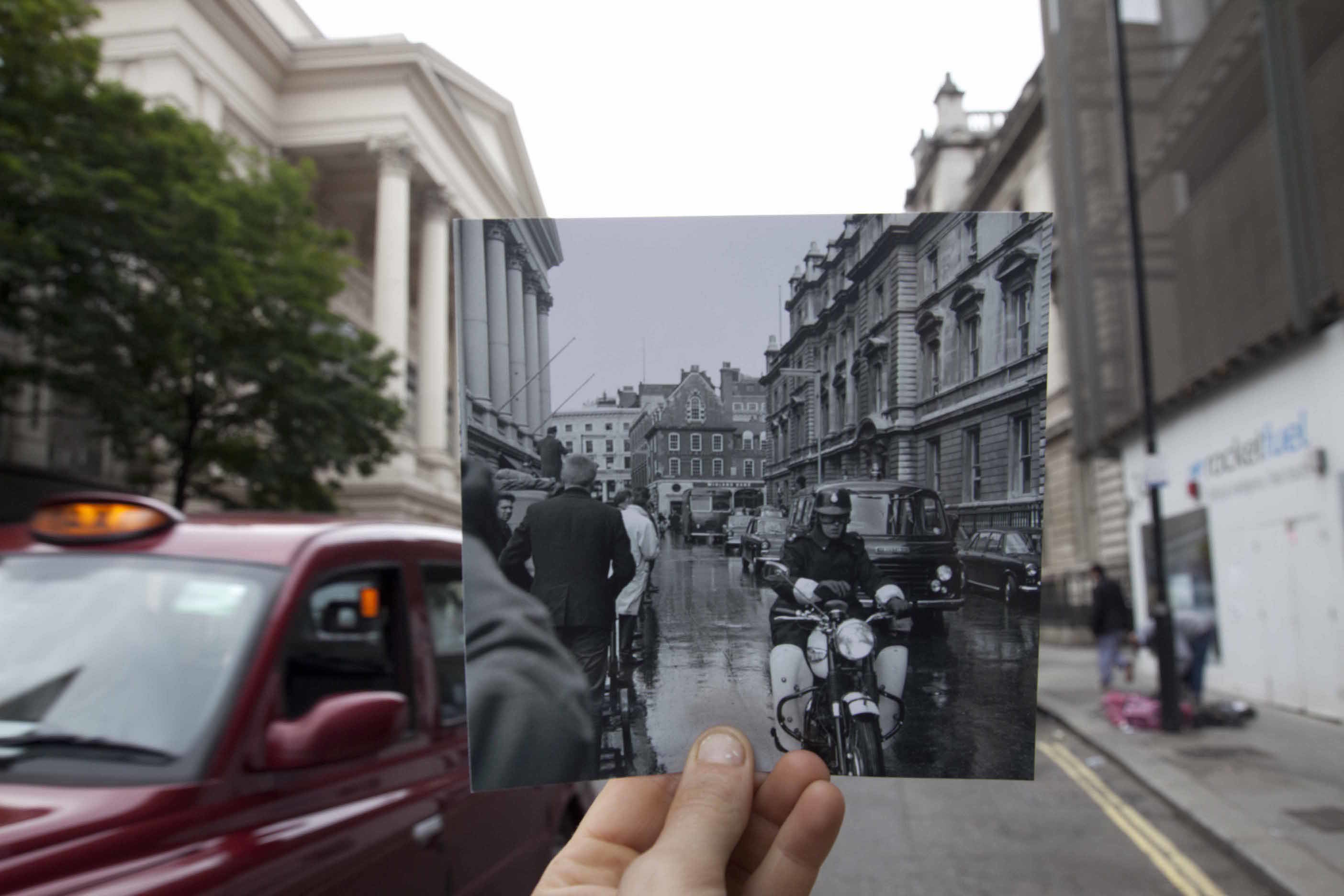 Photo: Getty/Jean Goldsmith
'Legend' is in cinemas from Tue Sep 8. 'Legend of the East End', an exhibition of photos of the Kray twins, is at Cass, 135 Bethnal Green Rd until Fri Sep 11.