Memorial services are often sombre affairs, however each year there's one which sees plenty of clowning around – it's a requirement, in fact. The annual Grimaldi Service is back on February 5 and will see hundreds of clowns dressed in full circus regalia descend on Haggerston's All Saints Church. Held on the first Sunday of February every year, the service commemorates legendary clown Joseph Grimaldi (1778–1837), who made his debut at Sadler's Wells, aged three, and went on to define the appearance and persona we associate with modern day clowning.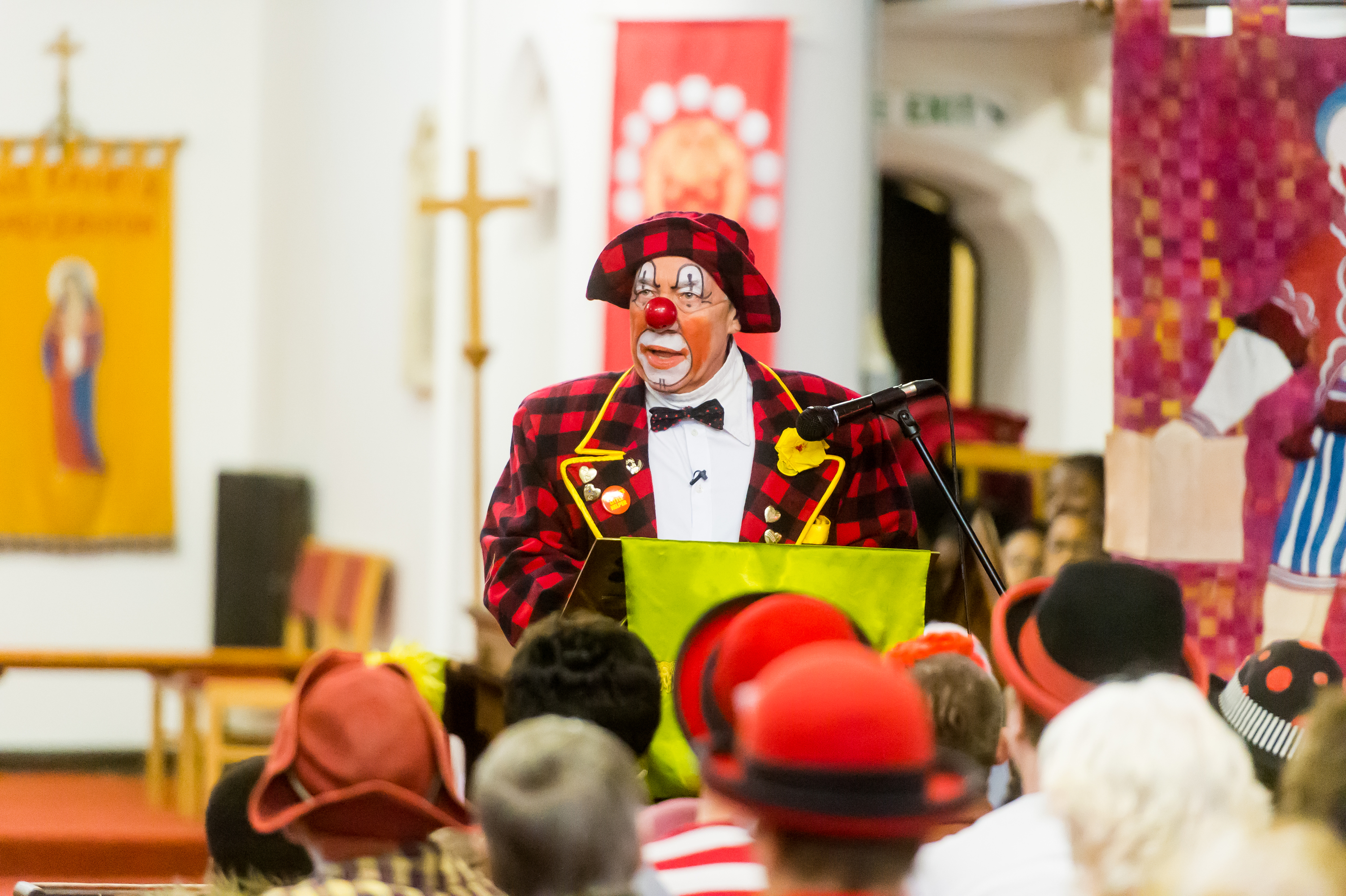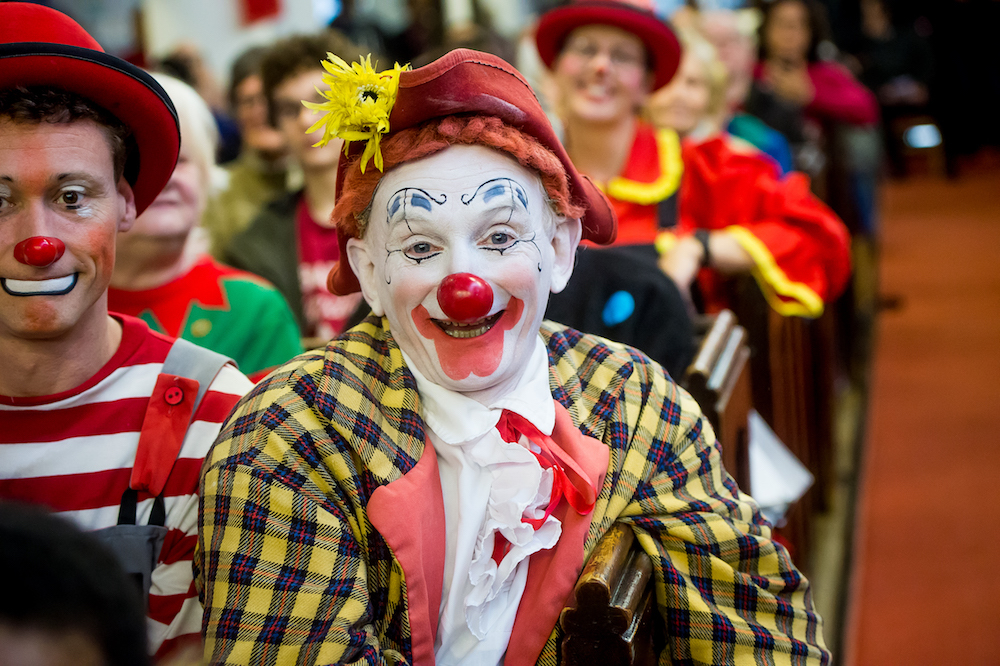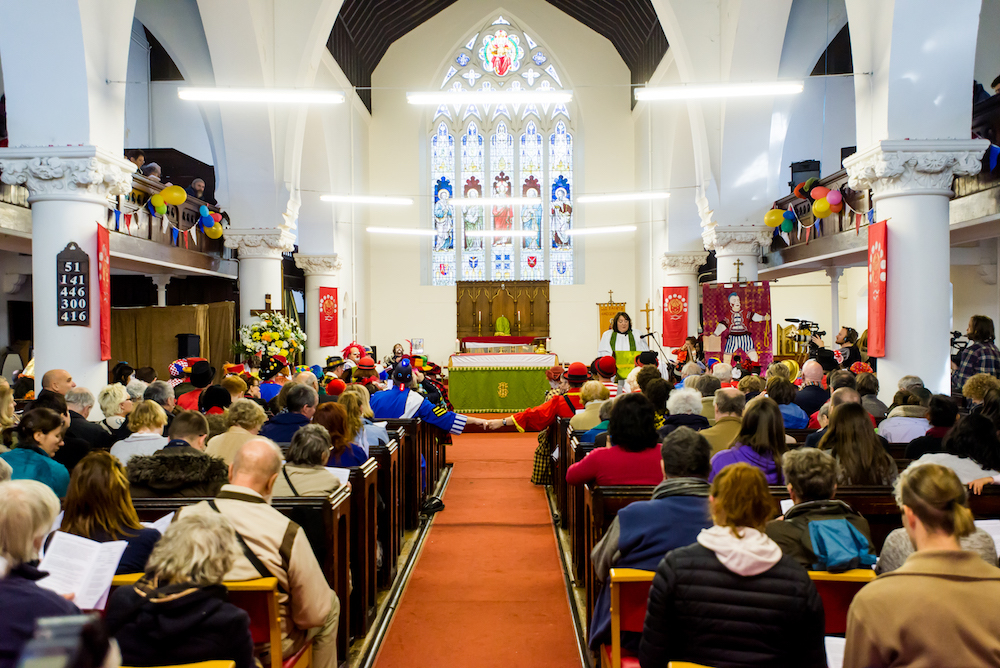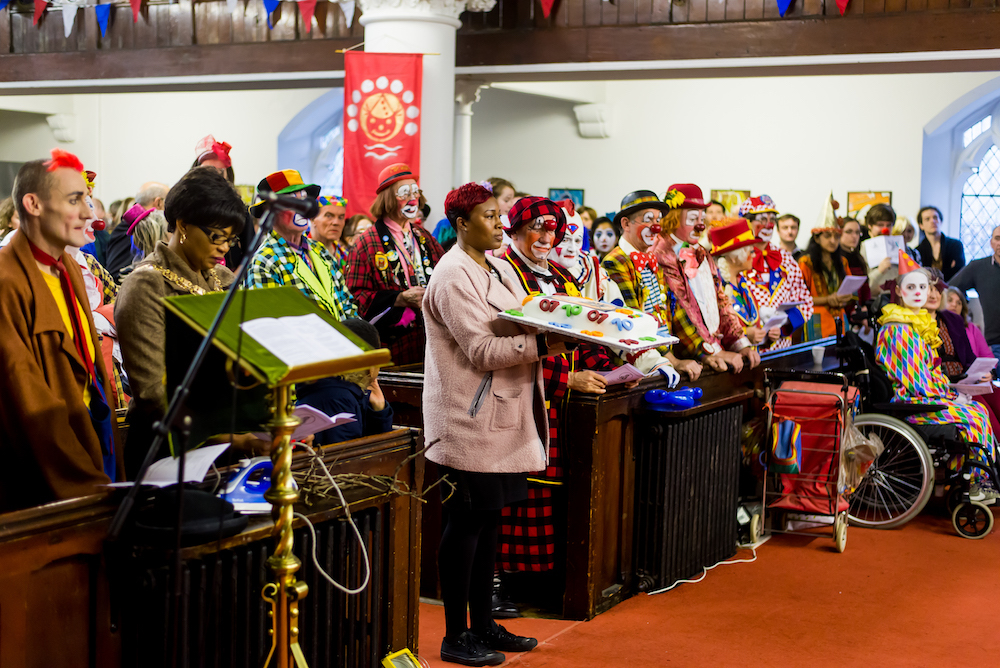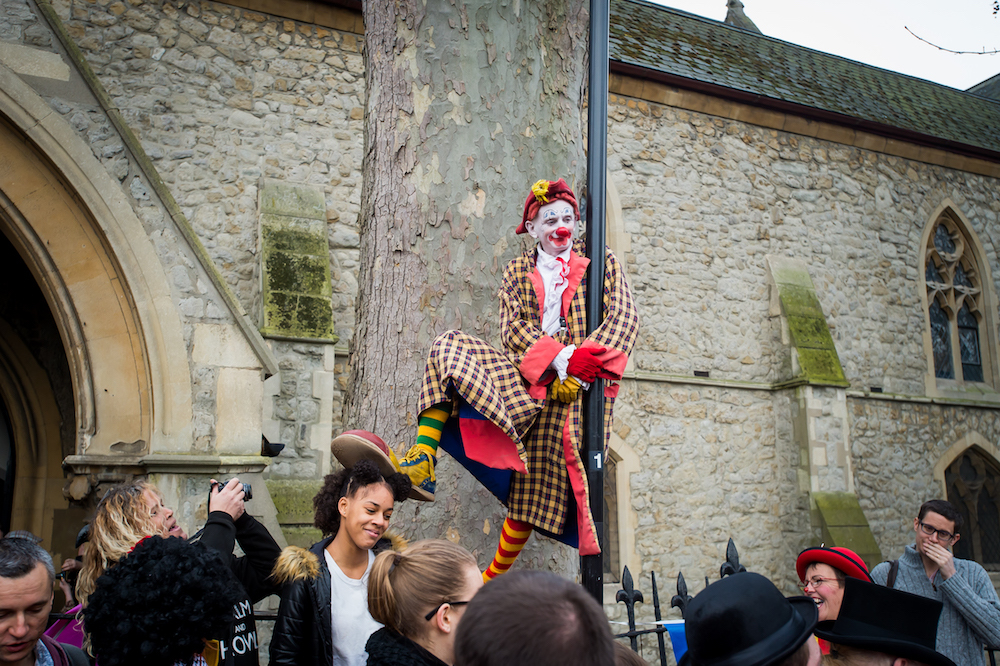 The surreal tradition began in the 1940s at the now deconsecrated Chapel of Saint James on Pentonville Road, where Grimaldi is buried. Since 1959 it's been held at Holy Trinity Church in Dalston, but this year it's being temporarily held at its sister church a few streets away. Clowns of all ages, shapes and sizes will pilgrimage from all over the world for the service, where along with the tributes to Grimaldi, lost colleagues and much-missed friends there'll also be plenty of LOLs, with performances, gospel songs and bible stories told with puppets. So, if you've always dreamt of running off to join the circus, now you can get your big-top fix without leaving the city.
The Grimaldi Service takes place on Sun Feb 5 at 3pm at All Saints Church, Livermere Road, Haggerston, E8 4EZ, but be there early to secure your pew.