Don't stay in – go out and stay out all night. Here's your essential party schedule for Pride in London this weekend.
Billing itself as south-east London's only gay night, and with donations going to the victims of the Pulse nightclub shooting, you could do worse than get your beak to Peckerz. The Amersham Arms. Sat Jun 25.
As one of the official Pride in London Parade afterparties, expect a soundtrack of 'party tunes and club anthems', paired with performances from acrobats, aerialists and go-go boys. The Coronet. Sat Jun 25.
Ace LGBT pub The Glory in Hackney put on a totally girl-led post-Pride party this year, led by performance artist Virginia Wilson. The Glory. Sat Jun 25.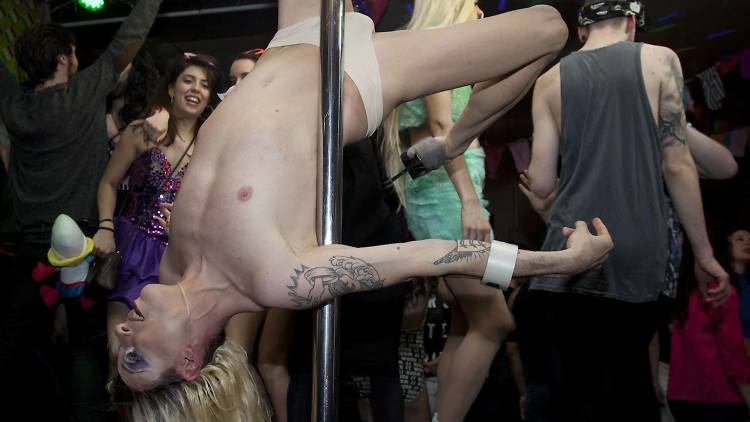 Savage © Jean Goldsmith
Another of the official Pride afterparties, this biggie features two floors of bangers plus giveaways and stage shows from dancers and Pride performers. Electric Brixton. Sat Jun 25.
Except this weekly party from Sink The Pink to bang harder than most this Pride. Metropolis. Sat
Jun 25.
If you're still partying come Sunday, then get down to Vogue Fabrics for a good ol' dance soundtrack, games and Maxi More's late-night drag show. VFD. Sun Jun 26.