London, it's time to get off the space hopper. Go on. Release its turgid, rubbery horns from your cake-smeared mitts and bounce that ridiculous orange bastard right into the Thames. Why? Because you are not 14. Because 'Friends' finished 11 years ago. Because you work in an office and you are old.
On the bright side, though – you work in an office! You're old! Which means you're in an absolute prime position to enjoy the very best bits of the best city in the world. Blockbuster art shows, exhibitions of centuries-old treasures, enough music festivals to make an entire sleeve out of wristbands – they're all geared towards people like you. You have an adult human's mature tastebuds, capable of appreciating the subtle qualities of beer and wine. Hell, if you really want to you can spend the night in a dark room in Vauxhall and shower in another person's piss.
Londoners getting balls deep in troubling regressive nonsense.
Sooner that than romp around in an adult ball pit (which probably has a fair amount of piss in it anyway), pay £55 a head at a novelty school dinner-themed supper club, or knock back obnoxiously sugary cocktails named after characters from 'Count Duckula'. It's cloying, twee and oppressively juvenile, yet still, kidult culture shows no sign of fucking right off.
You don't have to be Sigmund Freud to understand why, of course. We live in one of the most stiflingly expensive, prospect-crushing cities in the world. So it's really no surprise that there's a whole host of bullshit happenings aimed at grown adults who'd rather build pillow forts and get pissed than eat lentils and discuss mortgages. Where does it end, though? You, aged 79, bashing out hashtags as you hurtle down a massive slip 'n' slide and hoping your new hip holds out?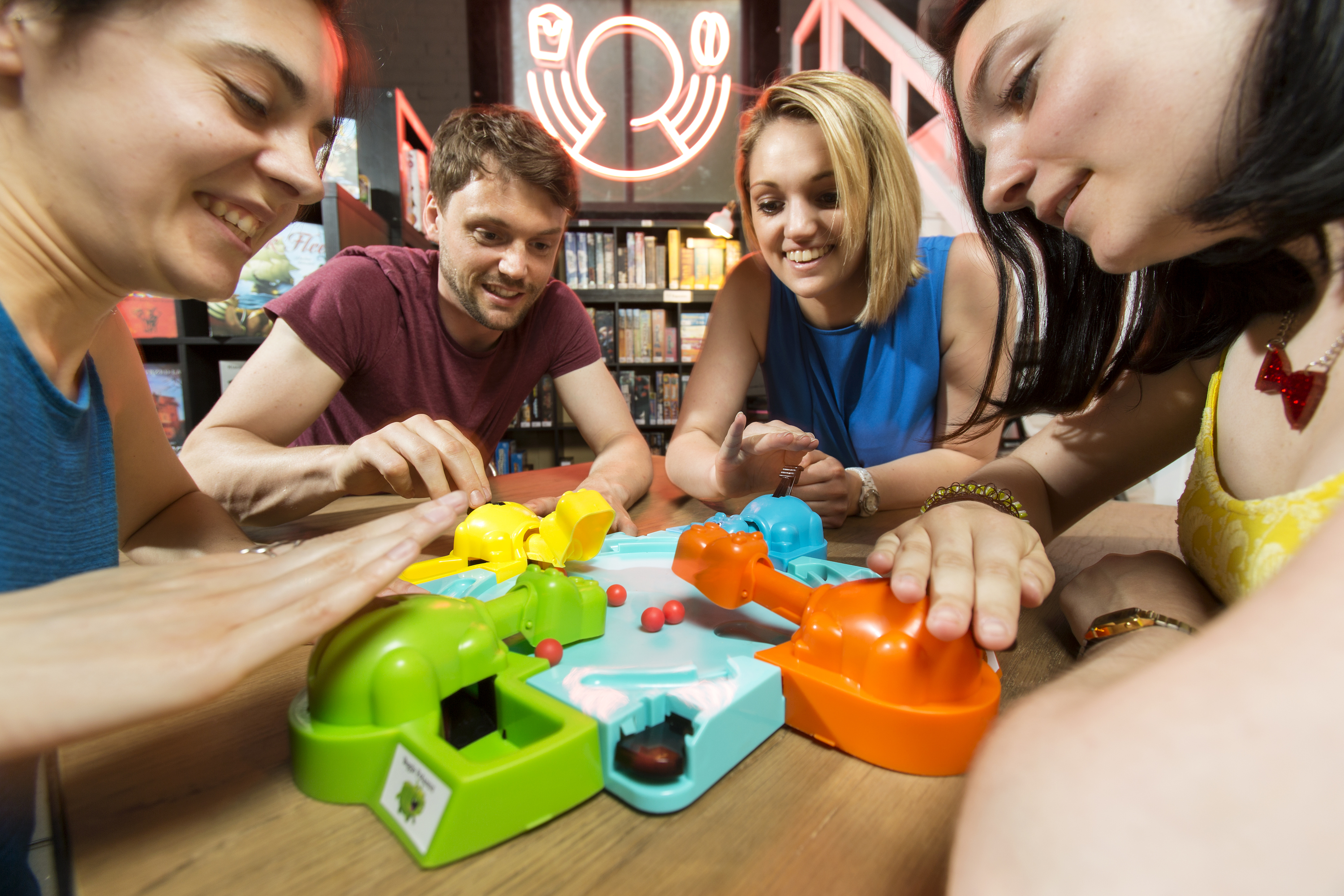 That's right, just keep pretending you enjoy this bullshit.
Naturally, social media has a lot to answer for, too. We live in a time where restaurants are designing dishes specifically to look good on Instagram, even serving them on plates with miniature smartphone tripods (don't worry, it's in Tel Aviv). Event organisers and brands are playing the same game – everything's a ridiculous frivolous folly designed to get you to do someone else's dirty advertising, while enabling you to perpetuate the grand conceit that your life is one non-stop party soundtracked by the theme tune to 'Fraggle Rock'. Where's the sepia-filtered snap of you taking the bins out, or filling in your tax return, eh?
Okay, so nobody wants to see life's tedious bits clogging up their Facebook feed, but there is a happy medium. Age-appropriate stuff can be fun. It's possible to grow up gracefully. There's a middle ground between nights out at a board game café playing Hungry Hungry Hippos and nights in at home playing 'just how much money do I owe the world?'. There's a light at the end of the tunnel. A dignified pathway to middle age. And absolutely no bloody space hoppers are allowed.
Disagree? Get the lowdown on...
The giant waterslide coming to Alexandra Palace
The crowdfunded Crystal Maze experience