London has spoken, and the results are in for Time Out's third annual Love London Awards. Since the awards launched in September, 37,000 nominations have been cast for the venues you love across the capital. Followed by more than 120,000 votes, revealing the most-loved spots in each category – cafés, restaurants, shops, cultural venues and pubs – in every area of London. Here we reveal the five fantastic places that received the most votes overall. Then check out the top venues in your neighbourhood. Congratulations to all the winners, and thanks for making London so damn lovable!
London's most-loved restaurant is... Yard Sale Pizza!
If you're looking for pizza on a par with the Italian stuff then you can do no better than Yard Sale Pizza in Hackney. Generous portion sizes, creative, tasty toppings and - let's face it - the best damn hangover cure in town make this pizza joint a firm favourite among celebrity customers (yep, Macaulay Culkin's band played here) and locals alike.
105 Lower Clapton Rd, E5 ONP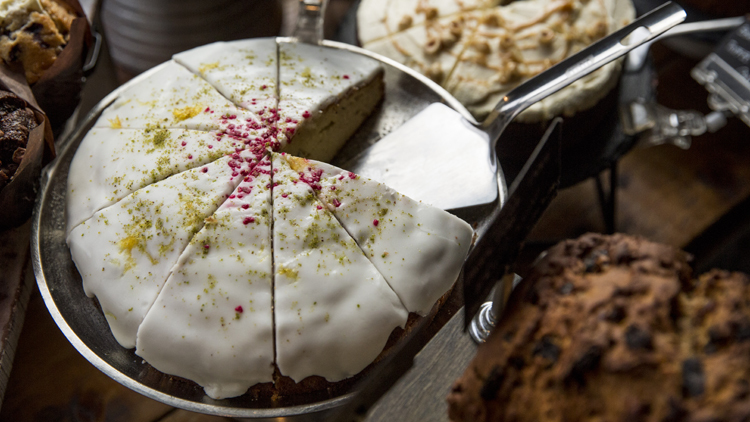 We defy anyone not to be lured in by this café's daily-changing window display of classic cakes. As well as carrot cake, coffee and walnut, and Victoria sponge cake (served on vintage china, obvs), the folks at the Highness Cafe and Tea Room, have perfected their gluten-free goodies, which are both deliciously moist and highly praised – even by those who aren't steering clear of the gluten. A charming combination of home-made cooking and friendly staff make this north London jewel the only place to be if you've got a sweet tooth that needs satisfying.
21a Highbury Park, N5 1QJ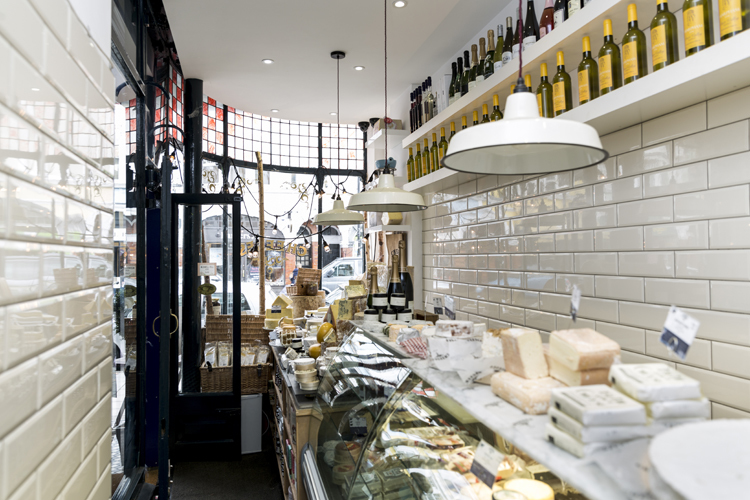 This cosy little cheese shop might look small, but with 220 glorious types of cheese on offer, it's definitely mighty. Cheeses of Muswell Hill has been touting the pongy delights since 1982, and even has its own maturing room. As well as a fabulous fromage selection for your cheeseboard, they also offer cheese wedding cakes (!), which sound way more enticing than a boring old fruit cake. And come Christmas time they sell a creamy brie with fresh truffles in the middle – and if that's not a reason to love this place, we don't know what is.
13 Fortis Green Rd, Muswell Hill, N10 3HP
London's most-loved pub is... The Alma!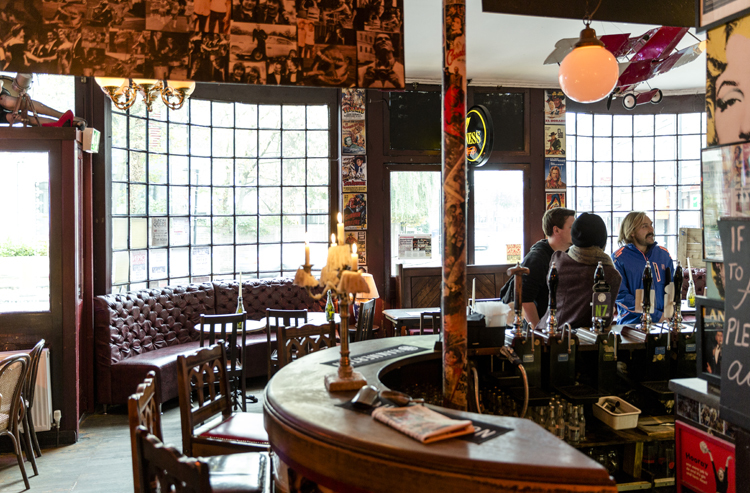 Everyone's local watering hole has a special place in their hearts, but this friendly Islington local is now officially the most popular pub in London. The Alma's welcoming vibe and array of movie posters and other film paraphernalia (did we mention they've got a model stormtrooper?) helped it scooped the top spot in this year's Love London awards. Oh, and let's not forget their cracking Sunday roasts, local craft beers, a weekly pub quiz and, most importantly, their very own pub dog - and local celeb - Buster.
59 Newington Green Rd, N1 4QU
A top-notch calendar of carefully selected, socially inclusive films pulls in the crowds from Crouch End and further afield to this two-screen independent venue in a former Salvation Army Hall. The venue offers a diverse programme of events from comedy to live music. And with a bag of popcorn at just 75p it's easy to see why Arthouse drew the votes in as London's most loved cultural venue for a second year running in the Love London Awards.
159A Tottenham Lane, N8 9BT
Want to know which places got the most love in your neighbourhood? See all the winners of this year's Love London Awards.