If you've ever watched Charlie Brooker's drama series 'Black Mirror', you'll recognise the creeping feeling of 'oh my god, this is probably our future and.. it's awful' that hits you about halfway through each episode. The cult sci-fi show imagines the impact our obsession with social media will have on us in the future, and it's dark. But not as dark as 'Hot Girls Wanted: Turned On'.
The new documentary series – produced by 'Parks & Recreation' star Rashida Jones alongside Jill Bauer and Ronna Gradu – looks at sex, intimacy and relationships in the digital age. It's a bleak and addictive reality check for anyone who's ever used a dating app, watched online porn, or gone out with anyone who has.
In fact, watching the first two episodes will give you the same chill as 'Black Mirror', except worse, because this time the stories are real, and they are happening now.
The show is a spin-off of a 2015 documentary of the same name about porn in the digital age. The original programme (also available on Netflix) was a dark and smart look at the moral grey areas of porn. Following a group of girls, it showed how the rise of free porn sites and an unrelenting demand for 'new faces' meant girls were getting pressured into doing more extreme porn than they would have chosen to perform in otherwise.
The new series starts where the original documentary left off: on a porn set. It follows the producer and actors making a video targeted at viewers looking for interracial (usually referring to 'white girl with black guy') porn. It's a matter-of-fact look at the fetishisation of black men by society, and the treatment of black actors in an industry that's happy to keep dishing up damaging stereotypes.
The second episode follows a 40-year-old guy who's using dating apps to fill his life with short term relationships and avoid intimacy. He's managed to hurt loads of girls in the process. As he details his (not that unusual) behaviour on camera it becomes increasingly clear that his choices, and modern dating life in general, might not be that healthy. In fact, if you've ever been a serial dater or dated a serial dater, some of his conversations will feel unsettlingly similar to some of your own.
That's just the start. Basically, if you've ever had the creeping feeling that there's something unhealthy about people's attitudes towards sex, intimacy and relationships right now, this show will almost certainly confirm that. It'll probably challenge your behaviour and complicity, and most of all, it's the kind of compulsive viewing that'll have you hooked to your laptop for hours. A bit like a good porno, really.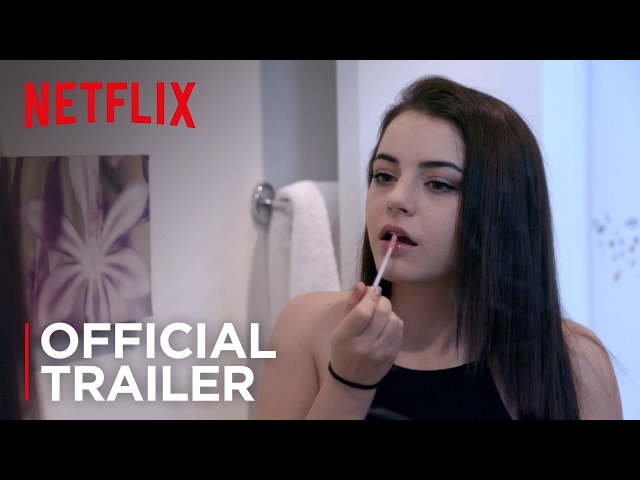 'Hot Girls Wanted: Turned On' is on Netflix from April 21.
Want more shows to watch on Netflix? Here are the 50 best movies on Netflix UK, the TV we can't wait to binge and the four sassiest moments from new show 'Girlboss'.