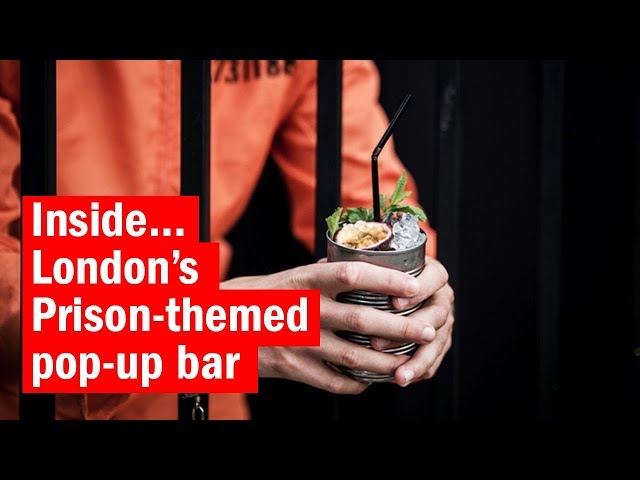 This year London has already welcomed a cookie dough bar, Hello Kitty café and a pop-up peanut butter breakfast bar. But this month the bar on temporary concept venues was raised (or lowered, depending on how you feel about it) with the opening of a prison-themed drinking den called 'Alcotraz'.
Aside from the pun that's as equally impressive as it is offensive, the Brick Lane-based boozing experience promised to 'replicate the eerie atmosphere and mystery associated with prison life'.
If the thought of orange jumpsuit-clad selfies captioned with #GuantanamoBae ✌️ appearing in your Instagram feed makes you feel a bit gross, you're not alone. After we made a video unveiling the controversial concept bar, comments rolled in condemning the trivialisation of a serious social issue.
And it wasn't just the prison theme that people found to be in poor taste – it's the price, the hipsters who'll pay it and, anyway, whatever happened to just going to the BLOODY PUB?

Matthew Kelly (NB: not of 'Stars in Their Eyes' fame) summed up everyone's sentiments rather nicely.


Do you also feel a bit icky about the whole thing? Swerve the pop-up and spend your entry fee on something more prison-positive by donating to charity
The Clink
, who aid prisoner rehabilitation by teaching cookery skills (and run restaurants actually inside the prisons) that inmates can use once they're out in the world again.