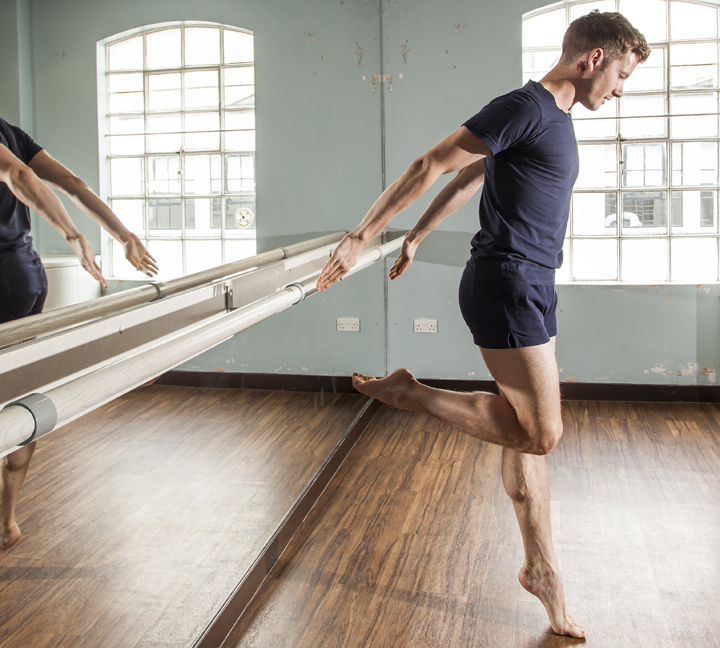 Ben Warbis, 27, freelance teacher and dancer explains how he got into dancing
How did you get into dancing?
'I have my big sister to thank. Apparently I liked to watch her ballet class when I was three, and by the time I was eight I'd gone crazy with ballet, tap and jazz. Then when I was 18, I moved to London to study dance at London Studio Centre, where I got my degree.'
What's your average day like?
'At the moment I'm teaching early dance classes, so I get up at 7am and have Weetabix, fruit and tea for breakfast. I take classes in the middle of the day, and if I get an hour between teaching and dancing I might see a friend or go to a coffee shop to apply for jobs. You've got to expose yourself a lot as a dancer and express your willingness to learn.'
Yikes! Ever find time to let your hair down?
'Going out is something I do, but I don't drink a lot. There's never been a period in my life when I've crashed out after a bender. I have to maintain physical fitness, which is why I take ballet classes at Pineapple Studios or Dance Works. You have to keep your body ticking over.'
Sounds exhausting. How long do you reckon you can keep that up?
'If you're lucky and sensible with your body - warming up, cooling down - and you don't get injured, then dancers can continue into their late forties. But that's rare. A common age to wind down is 35. After that, a lot of dancers do physio, or they teach and choreograph. Personally, I'd like to run a big school.'
What's the best thing about the job?
'Apart from staying fit, being on stage. Not in terms of being the centre of attention, but as a way of expelling energy, both physically and emotionally. I went through a really hard break-up three years ago and my job was my way of dealing with it. If you're feeling angry or horny you can utilise that energy and let it out!'
And for all those light-footed types out there - what does it take to succeed in the dance world?
'You need to be assertive, hard and charismatic.'
Or why not become a dog trainer?
Image: Rob Greig