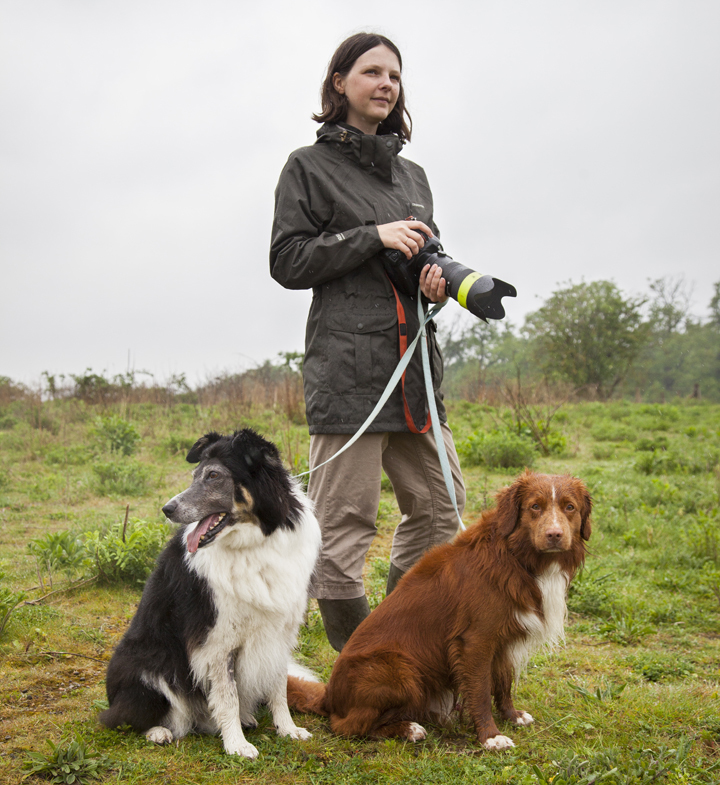 Andy Parsons
Yulia Titovets, 27, dog photographer at Four Little Paws
How did you get this awesome job?
'I was working with a dog trainer – that's how I started getting clients. Now I work for the Kennel Club. I was on a guided tour of their building and this woman from their picture library came out and we started talking. An hour later she called and asked me to be an official Crufts photographer. It was amazing.'
So you already knew your way around a camera?
'My father is a keen photographer, so since early childhood I've been in the darkroom. It was just one of those things that I always did and I started working with dogs in particular about eight years ago.'
Do you have a home studio to accommodate this passion?
'Normally someone will come to my place, or I'll go to theirs, or we'll go out on the river for fun shots. I get to spend a lot of time outdoors, except from September to November when I do lots of Christmas photography. Almost every day I have someone coming over with puppies.'
OMFG, puppies! How do you get them to do what you want?
'You tell them. For example, with staying on the table, any dog can do it. If you have patience, even the naughtiest dog will get the idea. It's not complicated. You just need food, patience and to be consistent.'
What's the naughtiest breed?
'Probably pugs or Pekingese. Normally they're very spoilt, so they're not too keen on doing things and even food won't motivate them. A Labrador or a collie, though – they'll do anything for food.'
What's the weirdest shoot you've been asked to set up?
'There was this dog whose owner absolutely loved to dress her up. One Halloween, the owner wanted me to take pictures of the dog as a pumpkin, bumblebee, skeleton and hot dog. The poor dog was a corgi, but they still wanted to dress her up as a hot dog.'
Hours: 40 per week
Starting salary: £60 an hour
Qualifications: None necessary