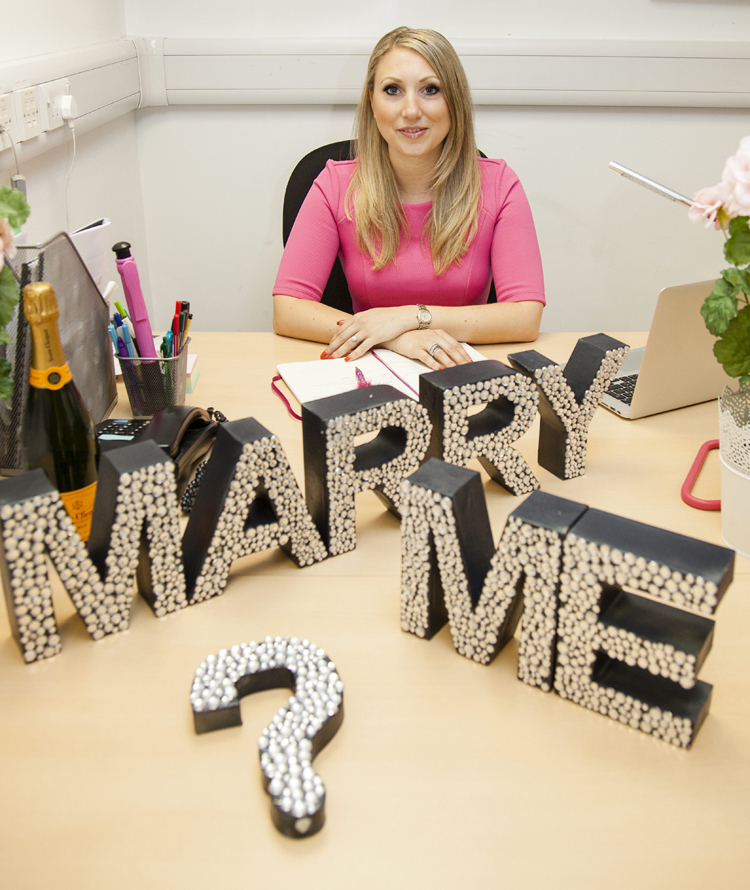 Daisy Amodio 34, marriage proposal planner
How did you come to be doing such a unique job?
'My brother wanted to propose to his girlfriend but had no idea how, so I got thinking and planned something magical for them, and they loved it. I set up this business, tweeted about it, and the next day I was in the Independent and a South African newspaper saying proposal planning was the new trend.'
What does a proposal planner do all day?
'The first thing we do is go through emails from the night before. Then we come up with ideas. We make or buy props then usually in the evening we go to a proposal.'
Wait. You actually go to proposals?
'Nine times out of ten we're hiding behind a tree or something because we want to see them propose. They're not all in public, though.'
What is the weirdest one you've set up?
'The weirdest one for me was dressing up cats as waiters. We made waiter outfits for 20 cats. One had the ring and we had a jazz singer performing a song we wrote about cats. It was quite classy if you like cats, but I'm 100 percent allergic.'
Do people spend big bucks on it?
'In terms of budgets, it starts at £500. The highest we've had, which we're working on right now, is £150k. That one's up in the mountains in Monaco: we've got a celebrity singer, a wishing well with coins made about the couple, a promise tree and a cinema room with popcorn. It's going to be epic.'
Has anyone ever said no?
'Not yet. We've done just over 650 proposals in four years, all unique to each couple, and we've got a 100 percent success rate.'
Hours: 50 per week
Starting salary: £20,000 pa
Qualifications: No particular qualifications but experience in event planning would be useful.