You don't have to be a psycho to love Alfred Hitchcock's old stomping ground.
What's the vibe?
Leytonstone's been tipped as a hot spot for a while now, but thankfully it's escaped the Shoreditch-style makeover that most up-and-coming areas succumb to.
So what's on the menu?
Everything. And it's all on the High Road. You'll find the award-winning Star of India near the Green Man Roundabout; La Bella Vita does perfectly stonebaked pizzas as well as other Italian delicacies; Petch Sayam serves up fantastic Thai food; and Panda provides reasonably priced dim sum and lets you BYOB. For pudding, head to Horizon Patisserie & Viennoiserie.
I'm full. I need a pick-me-up.
If an area's worth is measured by the quality of its coffee shops, Leytonstone is doing all right. By the Green Man Roundabout is All You Read Is Love, a quirky venue that sells used books and vinyl alongside coffees and cocktails. This is also where East London Radio records some of its shows. The Wild Goose Bakery on the High Road serves Climpson & Sons coffee and has a fabulous selection of cakes plus massive meringues.
Now how about a real drink?
The Red Lion (High Road) is favoured by locals, not least for its enormous garden that extends into what looks like someone's old garage; it does a cracking Sunday roast and has a big beer selection to boot. The North Star (Browning Road) has everything a proper pub should: live music, a regular quiz, a darts board and a jukebox.
Chris Ide
Is there anything to do that doesn't involve calories?
Hire a vessel from Hollow Ponds Boathouse (Whipps Cross Road) for a very affordable rowing experience compared to its Serpentine counterpart. If you're not into working up a sweat, head to newly opened Stone & Crow (High Road) for some delightful rummaging around its vintage and secondhand clothing and homewares.
Anything that doesn't involve money?
Plenty of scope for rambling, with Leytonstone being on the edge of Epping Forest and Wanstead Flats. There's art all over the place too, from the mosaics inside the tube station commemorating ex-resident Alfred Hitchcock, to The Stone Space gallery in Leytonstone Library (Church Lane) which will reopen in September.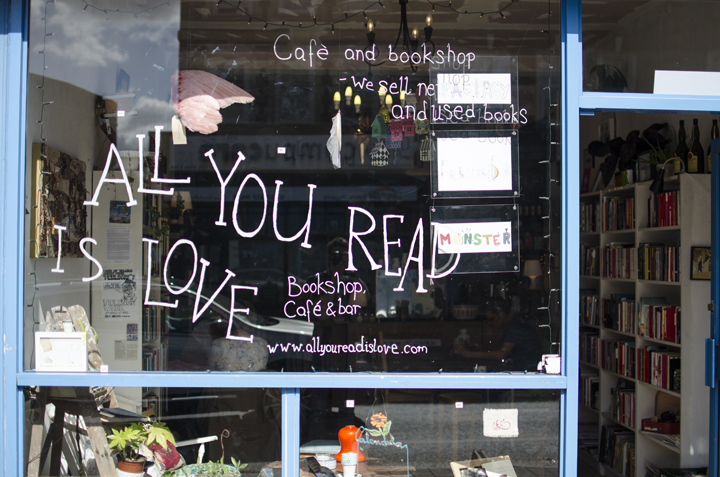 Ben Rowe
And if I only do one thing?
Walk to the Sir Alfred Hitchcock Hotel (Whipps Cross Road). Take in the bleak countryside, settle in for a pint and let your imagination run wild.
By Sarah Drumm, the woman who knew too much… about Leytonstone.
Fancy a change of scene? Take a look at the best bits of Blackheath.