Like its football team, Brentford is on the up. Go west!
Why go there?
The council's recent ad campaign had 'Brentford is brilliant' emblazoned on billboards across the area. And a council wouldn't lie to us, would they? Its name means 'ford over the River Brent', and there are plenty of great waterside strolls to be had.
What's on the menu?
The weekly food market in Market Square on Sundays from 10am till 2pm ticks all the artisanal/organic boxes and if you're a fan of the Sunday roast, why not pick up some free-range beef from Hammond's Butchers & Delicatessen (Kew Bridge Road). Posh locals have choice cuts delivered in the butcher's old-school Morris Minor van so you might spot that too. For beer with your buns, head to Brentford Lock for the licensed and cleverly named Verdict Bakery in the old Magistrates' Court (Market Place). And pasta fans should visit family-run Italian La Rosetta (High Street), with its friendly vibe and authentic decor.
And if I'd like to do a bit of shopping?
The Army Surplus Store (High Street) has been kitting people out in camouflage for years and has lots of vintage items. Chocolate shop Bianca Marton (London Road) sells dairy-free chocs made on the premises; it also has a café and holds regular workshops.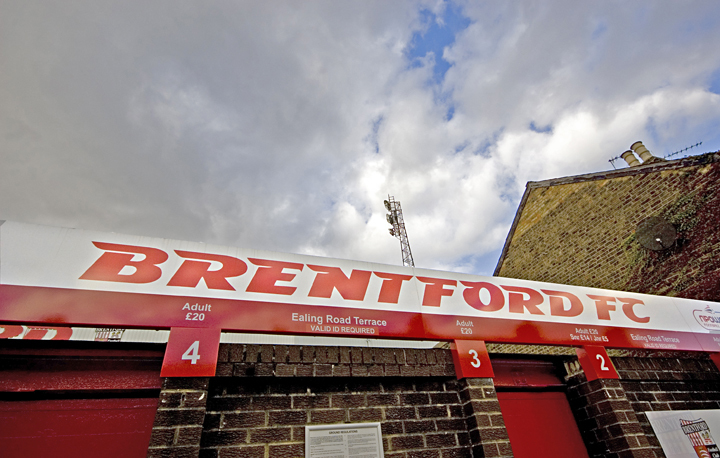 Tom Cuppens/Flickr
Any good pubs?
Brentford's football ground, Griffin Park (Braemar Road), famously has a pub on each of its four corners: The Royal Oak, The New Inn, The Princess Royal and The Griffin, the last of which recently had a facelift and does a great roast. If you want a swankier gastro experience, head to The Weir (Market Place). It has a piano bar and is near The Butts, a brilliantly named Georgian square popular with film crews and perfect for a stroll (check out the adjoining Upper Butts road for added lols).
How about some culture?
There's the London Museum of Water & Steam (Green Dragon Lane) and The Musical Museum (High Street), which contains instruments ranging from tiny clockwork music boxes to a mammoth Wurlitzer organ. Watermans Arts Centre (High Street) has a busy programme of films, exhibitions and events. Watermans theatre (High Street) has a cinema and exhibition programme. For a step back in time, head to the sixteenth-century Syon House and stroll around the 200 acres of gardens that is Syon Park.
And if I only do one thing?
Come on, you've made it this far into the wilds of west London… Do everything!
By Jude Brosnan, who likes Upper Butts and she cannot lie.