Libreria ... sounds like a fancy word for library. What's the story?

It's a bookshop, but it does have something in common with your local library: a policy forbidding too much noise. This haven just off Brick Lane discourages customers from using mobile phones to keep the atmosphere serene at all times.
But how will I know what to buy if I can't google the author?
Knowledgable staff can help you discover your new favourite tome and there are recommendation cards from authors including Jeanette Winterson. The carefully curated selection is arranged into categories designed to inspire. Who could resist browsing through a shelf labelled 'Wanderlust'?
This all sounds a bit pretentious...
Well, yes, on paper it does a bit. But in reality Libreria is just a traditional bookshop with a very modern feel. It's a beautiful room made to look even more magical with some cleverly placed mirrors, and every available nook and cranny is filled with mid-century furniture and Anglepoise lamps. There's row upon row of shelving for more books than you could ever hope to explore. This is a space that offers the time and space to really consider your reads.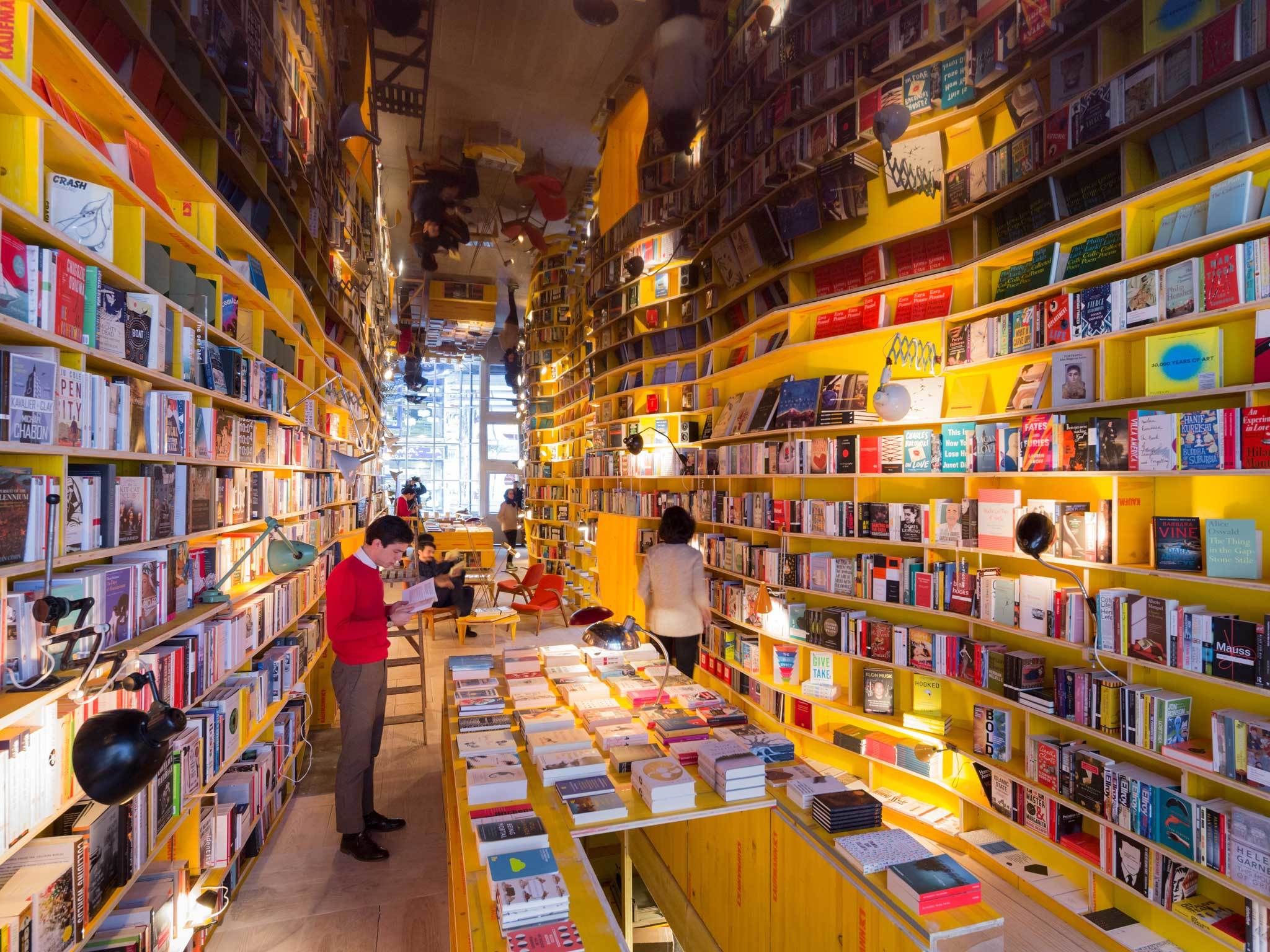 I'm more of a Kindle person. Anything on offer for me?
Perhaps it's time to remember the good, old-fashioned feel of paper and ink. But the store does offer events to feed the brain as well as books. On July 6 quantum physicist Dr Michael Brooks will discuss the nature of time and consciousness, and the future of knowledge. Best do some synapse-stretches in preparation.
Find Libreria on 65 Hanbury St, E1 5JP and discover more reading havens with our guide to London's best bookshops and London's most beautiful libraries.