What better place for the new home of the Museum of London than Smithfield, where London's history has played out for centuries? There are buildings on West Smithfield which survived the Great Fire of London, dodged the bombs of The Blitz, and have seen our city grow around them for almost 1,000 years. That makes Smithfield one of the oldest areas in London, and one that deserves much more recognition than it gets. Here's six cultural gems you should check out the next time you're in the 'hood:
Memorials to revolutioners
Tell a medieval Londoner that you were off to admire the rich cultural beauty of Smithfield and they'd look at you as if you were one turnip short of a turnip surprise. That's because, in their day, the area was an infamous site for executions: it was here that Scottish patriot Sir William Wallace was hung and quartered in 1305; that Wat Tyler, leader of the Peasant's Revolt, met his end in 1381; and that Henry VIII exacted his revenge on the people who dared deny that he was head of the church. Memorials for Wallace and Tyler remain here today.
A Damien Hirst masterpiece at an Oscar-worthy filming location
Remember when everyone rushed to Tate Modern to see Damien Hirst's exhibition? Well now you can see his work again - this time at St Bartholomew the Great church in Smithfield. 'Exquisite Pain' - a gilded statue of Saint Bartholomew being skinned alive while holding a pair of scissors - was inspired by St Bartholomew's links with surgery and Edward Scissorhands. But there are so many things to love about St Bartholomew the Great church apart from the art: built in 1123, the church is the oldest in London and has been used in tons of films including 'Four Weddings and a Funeral', 'Sherlock Holmes', and 'Snow White and The Huntsman'.
Photograph: Charlotte Gunnell
The site of Sherlock's 'Reichenbach Fall'
If you were watching season three of 'Sherlock' carefully (and, let's be honest, who wasn't?) then you might have noticed more than a couple of image references to St Bart's Hospital. The most memorable is Sherlock's faking of his own suicide at the end of series two: the floppy-haired one is seen jumping off the top of the hospital's main building in Smithfield, before John Watson dashes across the square in front. Sherlock fans have helpfully added their own messages to the front of the (12th-century) building, but don't let that put you off visiting.
Photograph: Charlotte Gunnell
The only public statue of Henry VIII in London
Great Harry's portly (ahem) frame towers above the Henry VIII Gate entrance to St Bartholomew's Hospital. His figure was added in 1702 to acknowledge that Henry begrudgingly granted St Bartholomew's Hospital to the City of London.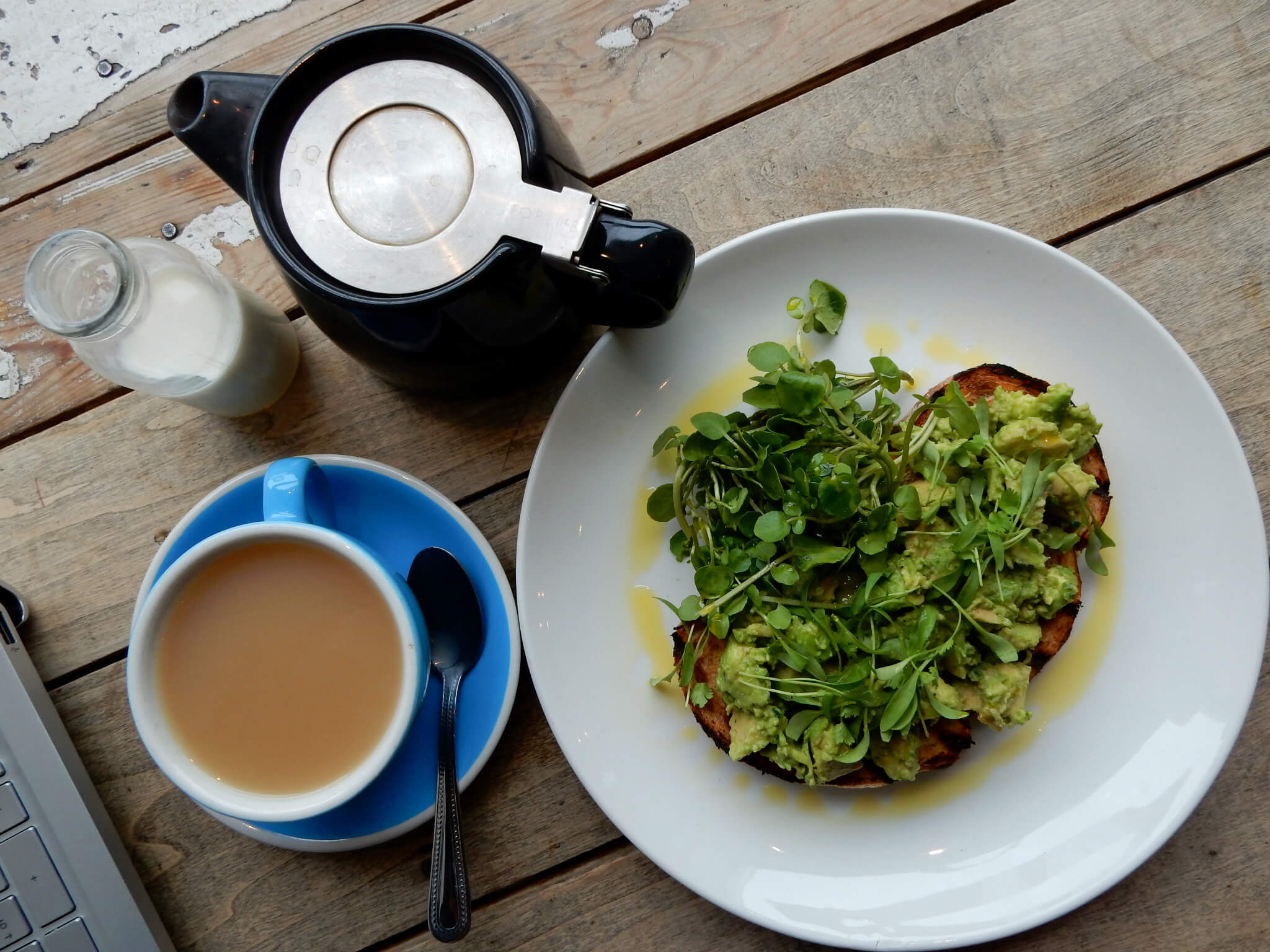 Photograph: Charlotte Gunnell
Breakfast (and gin) at Ask For Janice
Early-risers, crumpet-lovers, and gin-fiends would do well to visit the trendy Ask for Janice café and bar next to Smithfield Market. It's open from 7.30am and serves some of the best avocado on toast in London, as well as a whole menus-worth of gins and bar snacks like gin-smoked salmon in the evening.
Photograph: Charlotte Gunnell
Hogarth's secret staircase
If you've seen and loved the Painted Hall at the Old Royal Naval College ('the Sistine Chapel of the UK', apparently) in Greenwich, then Hogarth's Staircase hidden at the back of St Bartholomew's Hospital Museum will be right up your street. Covering the staircase in an old entrance to the hospital, Hogarth's hidden masterpiece depicts real patients from the hospital's 900 years of history. The story goes that Hogarth was so outraged that the hospital was planning to commission a painting from an Italian that he insisted on doing the work free of charge to prove that English painters were just as good. See the beautiful end result during the week for free.
While you're in the neighbourhood, check out more things to do in Farringdon.