Pay no attention to this week's forecast of non-stop drizzle; ancient farming traditions have robbed us of an hour's sleep and the daffodils are coming up lovely, so British springtime is officially here. Cast aside your snuggies, Londoners, it's time to switch out of hibernation mode and start doing things again. Here's six ideas to get you going:
Go on a booze cruise
With the promise of warmish weather on the way, a flood of exciting outdoorsy opportunities come via the city's waterways. Specifically, I'm talking about the Alfred LeRoy, Hackney's answer to the booze cruise via the brewsters at Crate iBrewery. They've renovated an old barge and turned it into a seaworthy venue crammed with their own beers and ciders, wine and scwanky Neal's Yard Dairy sharing platters. If that doesn't float your boat, I don't know what will.
Catch a film at Backyard Cinema
What could be more spring-like than young love? Everyone's favourite nomadic movie theatre Backyard Cinema, is bringing back its special showings of Baz Luhrmann's 'Romeo + Juliet', which take place in a real church WITH A LIVE CHOIR. Just imagine the feels. Tickets are going fast, but there are still some left for a couple of summer performances.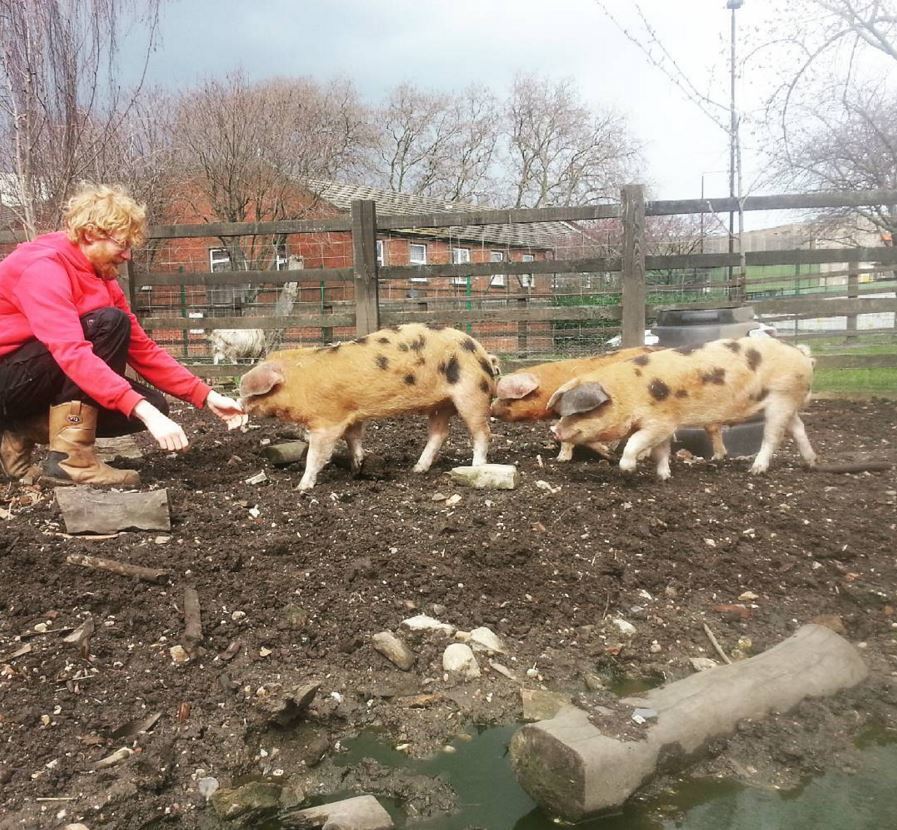 Piggies at Stepney City Farm
Meet cute farm animals...
You know what else is great about spring? Baby animals! The best place to get your fill of little fluffy things is at one of London's city farms, which also means you don't need to venture outside of Zone 2.
...Or head to a farmers' market
If you prefer your nature kitchen-ready instead, head to one of London's farmers' markets and see what you can rustle up with some fresh seasonal produce (HELLO, asparagus!). Make a day of it at Marylebone Farmers' Market, where you can spend the afternoon browsing all the lovely design shops and fantasising about how you'd deck out your dream house if a) you could ever afford a house in London and b) still have £9,950 to spend on a limited edition Scandi-inspired handcrafted contemporary armoire.
Photo: @PeterSpringett
Take a dip in King's Cross
On a related note, remember that giant freshwater pond at King's Cross, the one masquerading as an art installation? (I see you, Pond, you're just there to get people to take their kit off in public. Sly dog.) Well, now that it isn't minus ten degrees, isn't it looking a million times more inviting? Especially as it's so cheap – just £6.50 a sesh at peak time. AND it has self-cleaning algae, which means there's no need to fear wee particles floating into your face.
Photo: Sahar Freemantle
Make a spring hat
Finally, spring heralds the beginning of Hat Season, so what better time to try your hand (and head) at creating a unique piece of noggin garb for your next hat-friendly social engagement. Milliner Sahar Freemantle runs workshops from her east London studio, where you can learn all the basics in fashioning fascinators in just a few hours. Tickets cost £65pp, including all materials, refreshments and lunch.