What highs, lows and lols will 2016 bring? One thing's for sure: London is set to become home to even more venues bursting onto the scene in this Leap Year. We asked venue experts Hire Space for the top new spots to keep your eyes peeled for this year.
1. Pharmacy 2
This isn't a film sequel about an aspirin dispenser, but a reopening of Damien Hirst's minimalist eatery Pharmacy, which London last saw in 1998. The venue sparked controversy, with pharmaceutical professionals disapproving for the reason that sick people may confuse it for a real dispensary. Perhaps it'll fare better in 2016, when the existence of edgy, themed venues and the hipster presence is no new thing. We don't know if the waiters will still wear surgical gowns or if pill bottles will still line the shelves. What we do know is that the restored restaurant will open at Vauxhall's Newport Street Gallery, which showcases a collection of Hirst's work.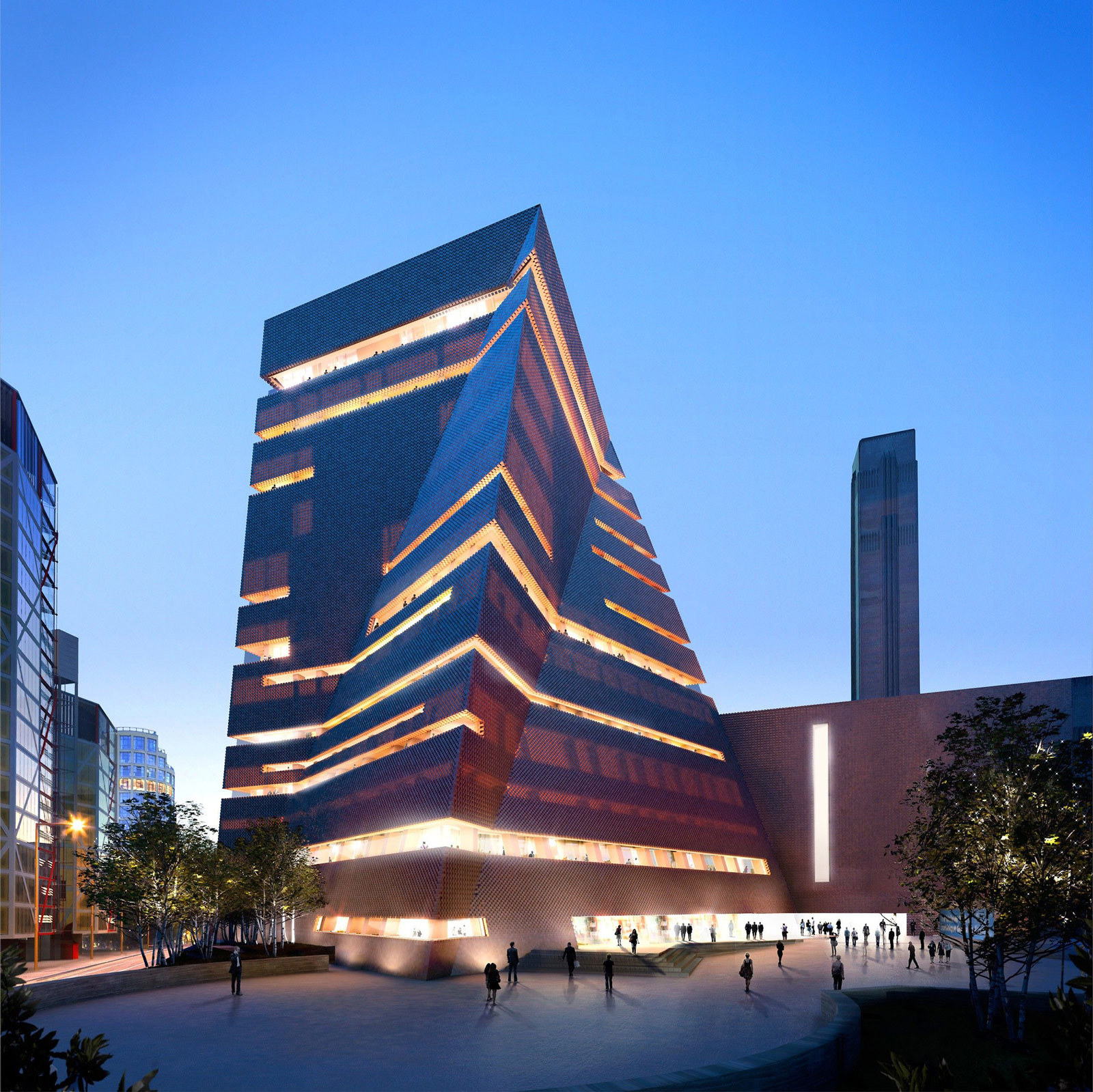 Speaking of galleries and all things artistic, June will see the expansion of the Tate Modern to include the aptly named New Tate Modern. After a £260 million project, the iconic South Bank gallery will boast ten floors and 60 percent additional space, which will house new and undiscovered art to hang alongside Picasso and co. Our favourite event spaces will still remain, such as the extensive Turbine Hall, while new ones will make appearances – like The Tanks, promising to hold live performance art; and the tenth floor public terrace, with its panoramic views of the city.
3. Nobu Hotel
If you're looking to make 2016 your most glamorous year yet, head over to Nobu Hotel in Shoreditch (when it's actually open, hopefully in the second half of the year). Famed for being a global chain of exquisite and upmarket sushi restaurants, Nobu is now also a luxury hotel powerhouse, boasting residences in Vegas, Miami, Manila and other cities – with London next on the list as the flagship European property. The five-storey, five-star hotel just off Great Eastern Street promises 156 elegant rooms, a landscaped garden and terrace, meeting and banqueting rooms, and a sushi-centric menu designed specifically by chef Nobu Matsuhisa himself.
4. Swingers
It's not what you think. Those with resolutions to increase their birdie to bunker ratio in 2016 will be pleased to hear that crazy golf pop-up Swingers will be moving to a permanent, 16,000 square foot home at the bottom of The Gherkin. It's expected to open in April, and prospective putters will find themselves navigating two nine-hole courses, four bars and the most popular London street-food stalls, including Pizza Pilgrims and Patty and Bun. For respite between bogeys, Tiger Woods wannabes can relax in the 1920s themed clubhouse, complete with gin terrace. They won't be able to avoid bunkers altogether though: the space itself is a converted former WWII bunker.
Who said turkey was just a festive foodstuff? Chicken's arch-enemy is finally rearing its wrinkly head as a year-round meat in the UK, which is good news since it's universally praised as healthier than red meat and leaner than the good old hen. The protein perfectionists behind the restaurant will offer a variety of dishes to gobble, including slow-roasted turkey thigh with sweet potatoes, pulled turkey sandwich on sourdough with feta-stuffed peppers, and grilled drumstick with tahini and pomegranate molasses. Shoreditch will, of course, be the new home of the poultry joint, due to open in the spring.
A true mix of the old and new, this traditional, originally medieval livery hall in the City was first licensed in 1348 for members of the salt trade, then rebuilt in 1972, and is now in the middle of a major contemporary refurbishment, due to be completed in March. The Grade II-listed building will soon have a pavilion entrance, suspended walkways, a glazed roof and a 'secret garden'. It'll also overlook the stylish London Wall complex and be a hub for banquets, meetings, weddings and all manner of other events.
For more awesome London venues, head to hirespace.com.