Today Tate Modern unveiled the inaugural Turbine Hall Hyundai Commission by Abraham Cruzvillegas, 'Empty Lot'. On a raised scaffolding platform that extends from the Turbine Hall bridge towards either end of the space, the Mexican artist has filled 240 wooden planters with over 23 tonnes of soil from open spaces in London including Acton Park, Brockwell Park, Clapham Common, Greenwich Park and Hackney Marshes.
Giving artists the opportunity to go beyond their comfort zone and presenting us Londoners with something truly spectacular, the 152 metres long Turbine Hall has showcased some of the most monumental site-specific exhibits in the world, like Olafur Elíasson's 'The Weather Project' that brightened up our grey days and Carsten Höller's 'Test Site' that reminded us art could be fun. With 'Empty Lot', London's biggest contemporary art space becomes ripe with possibility.
Read our exclusive interview with Abraham Cruzvillegas about bringing hope, togetherness and tonnes of London mud to the monumental contemporary art space.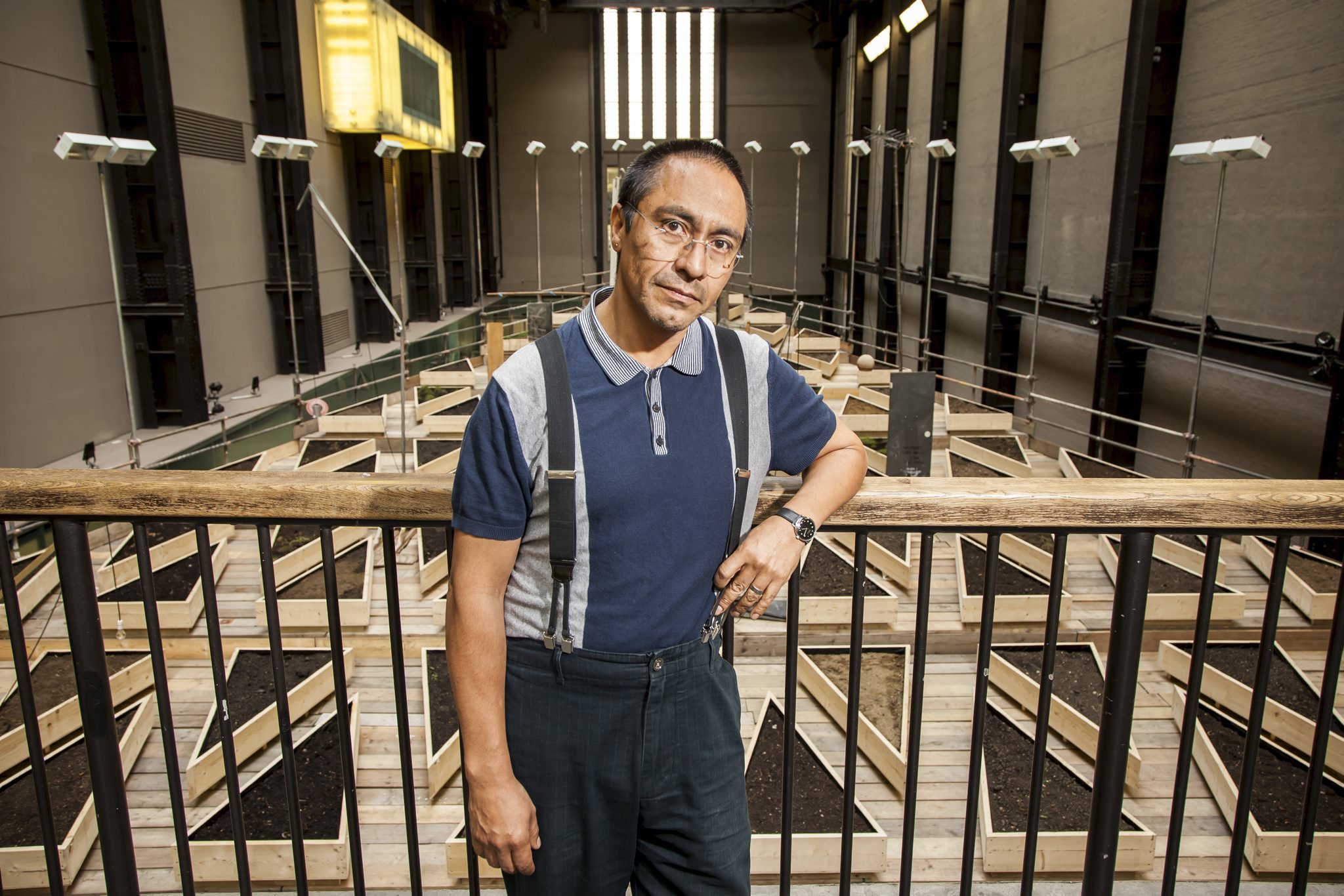 Abraham Cruzvillegas with his Turbine Hall Hyundai Commission at Tate ModernPhoto: Rob Greig
'Abraham Cruzvillegas: Empty Lot' opens at Tate Modern from Tue Oct 13.