In need of a break? Birmingham is packed full of famous treasures and hidden gems worth a visit this summer. Plus with fares from London to Birmingham from just £5.50 each way when you book by 6pm the day before you travel, it's easy to take a spontaneous jaunt (and use the £££ you saved as spending money when you get there). Plus you can book 2-for-1 attraction tickets on the Chiltern Railways website too.
Need more excuses to go? Here are another ten…
1. TREASURE: With its shiny new John Lewis complex, the Great Western and Piccadilly Arcades and the Mailbox, Birmingham scrubs up well as one of the best places in the country for shopping. The fashionista's paradise? A branch of Selfridges that looks like something off the set of a sci-fi movie.
2. HIDDEN GEM: Lovers of quirky one-offs and crafts should head to the old Jewellery Quarter for something different or bespoke. Here independent jewellery stores and workshops sit alongside cafés, bars and galleries.
3. TREASURE: Families and curious minds of all ages could easily spend a whole wonder-filled day at the city's science museum, Thinktank. Along with Planetarium shows and permanent galleries, there are summer activities for children and through each week of the school break, a lunchtime 'Crunch Show'; an interactive experience where all ages can get to see the kinds of food we'll be eating by 2050 – locusts and all. Get 2-for-1 entry at Thinktank when you book it with your Chiltern Railways train tickets.
4. HIDDEN GEM: Check out Coffin Works, the factory that produced the fittings for the funerals of Churchill and Chamberlain. It's been lovingly restored so you can see how the Victorian machinery original worked to ensure the dear departed made it through to the afterlife in serious style. There's a Friday night street food session in their beautiful courtyard, too.
5. TREASURE: You don't have to be a kid to enjoy Cadbury World. One of the UK's most popular attractions, it's an easy trip just outside the city and you can get 30 percent off ticket prices if you add them to your trip when you book your travel with Chiltern Railways. Take a tour of the famous factory, play in the 'chocolate rain' and sample your own delicious cup of molten Cadbury's Dairy Milk.
6. HIDDEN GEM: Got a sweet tooth but fancy something more off the beaten track? Those in the know head for a bag of their favourite treats at McTunney's Sweet Emporium. They make milkshakes here too, and they have 40 different flavours of lollipop. Yikes.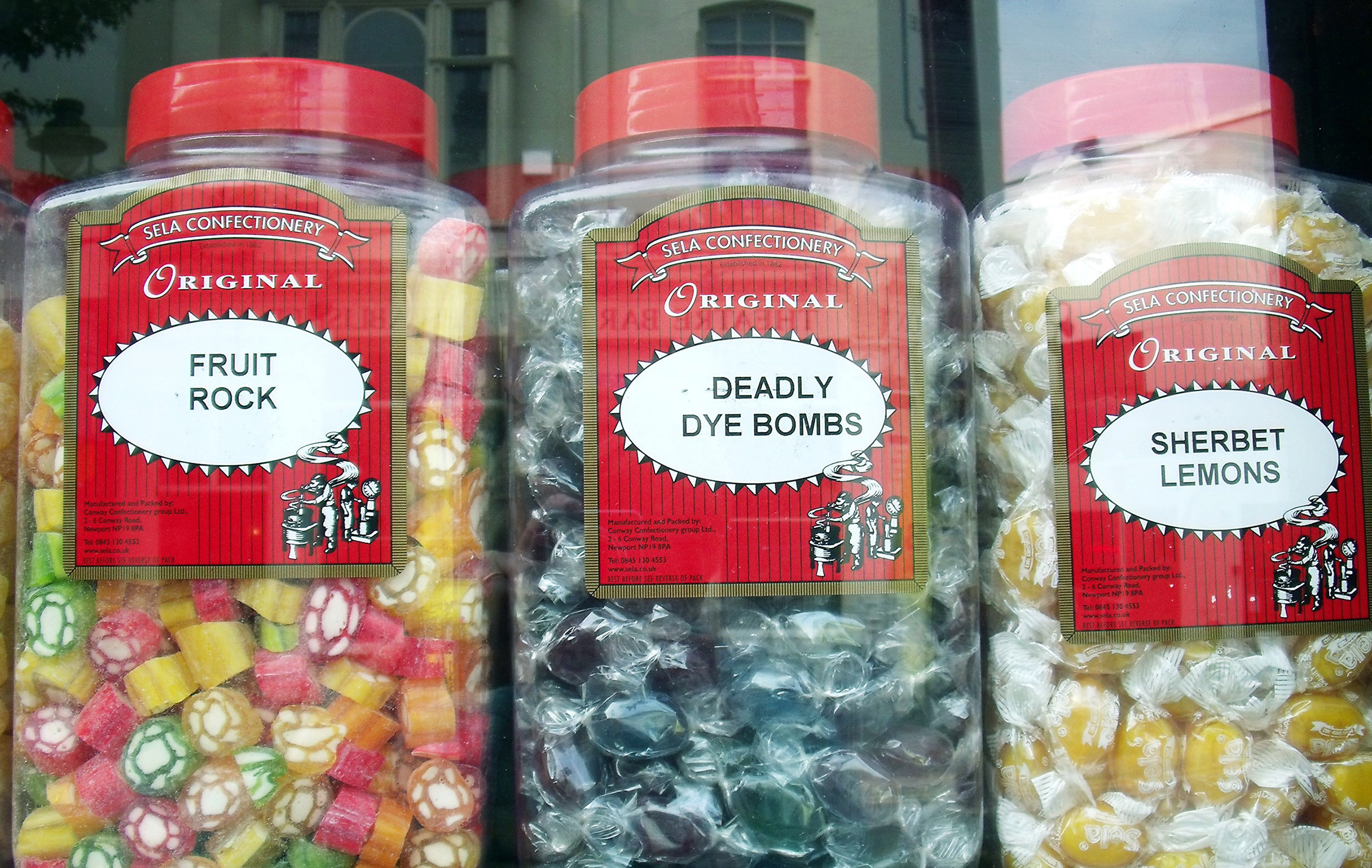 7. TREASURE: Of course, it's not all candy. Culture vultures can explore some of the country's most exciting art in Birmingham, including Old Masters at Birmingham Museum & Art Gallery. The domed room is an art lover's delight, and often used for free musical performances. The museum is also now the home of the dazzling Staffordshire Hoard – a major archaeological find of Anglo-Saxon gold
8. HIDDEN GEM: If you want to hang out with today's artists and designers, head for The Custard Factory – the city's blossoming creative quarter. A short stroll from the Bullring in the middle of town, it's a funky enclave of studios, indie businesses, stores and cafés. There are often vintage and record fairs here, and live events too.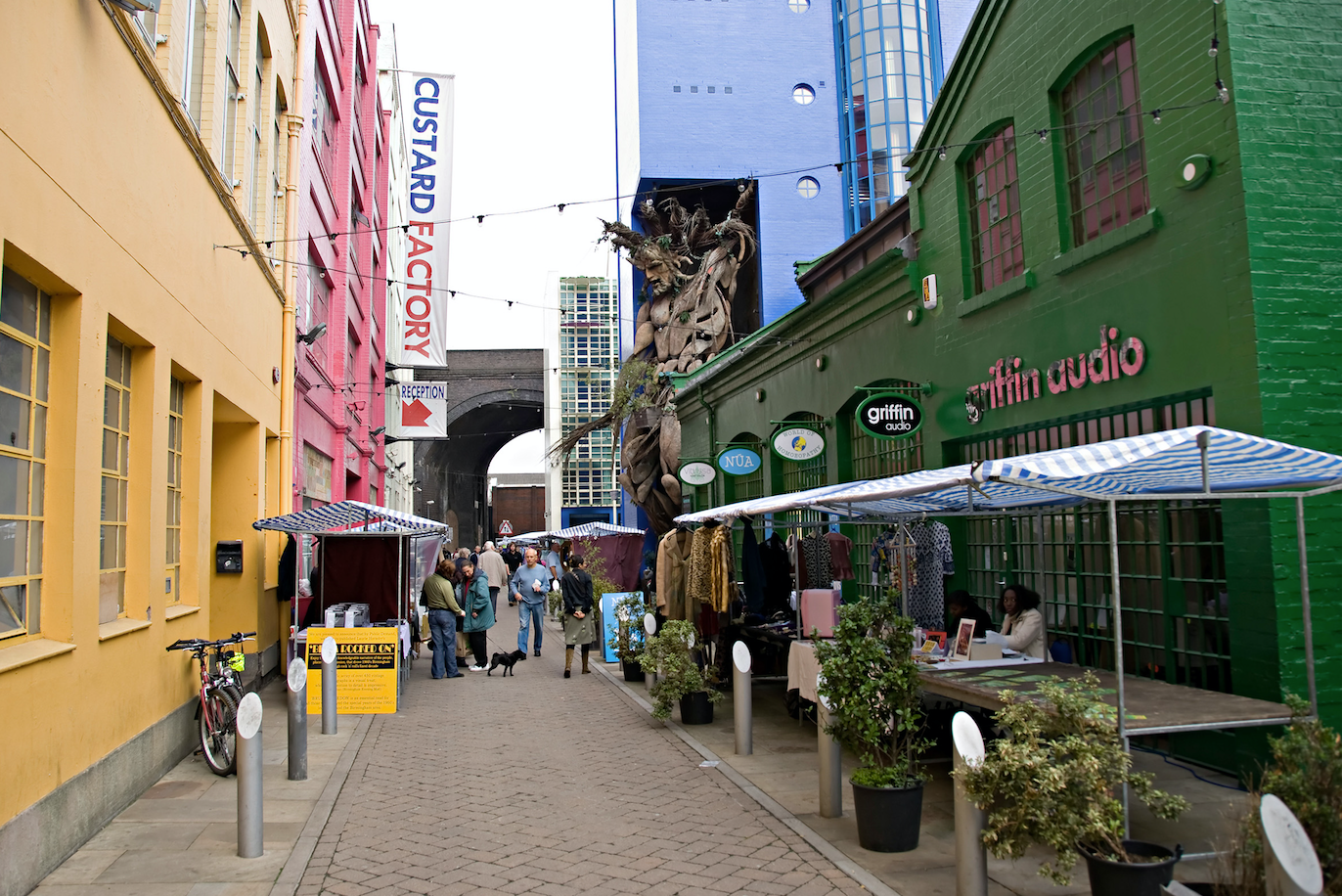 9. TREASURE: Birmingham's Balti Triangle is home to what is now officially recognised the world over as the city's native curry. Balti was invented in the 1970s when Pakistani residents created a fusion dish inspired by traditional Kashmiri recipes, cooked in a way that was more suited to Western tastes of the time. Find the Triangle in the area around Sparkhill, Balsall Heath and Moseley.
10. HIDDEN GEM: Feeling hungry? Every Saturday, Taste & Liquor's Harborne School Yard Market bustles with foodies, while Brum Yum Yum street food gatherings are regular highlights each month. Best of all, though, is the unexpected delight that is Carters of Moseley. It's earned a Michelin star for its modern menus. No wonder the city's top chefs can be found dining here themselves.
Birmingham from 1 hour and 45 minutes by train from London Marylebone, so book your tickets now and start looking forward to your next trip on Chiltern Railways.