If the name Dominique Ansel doesn't ring any bells, maybe you've heard of the accomplished French baker's greatest culinary invention, the Cronut. Yes? No? Well it's a clever cross between a croissant and a donut that became such a big deal when it arrived at his flagship New York bakery three years ago, it launched a whole bunch of rip-offs – and the sort of ridiculous queues you'd only stand in if you just really like queuing (for hours). But does this trademarked foodie phenomenon live up to the hype?
In a word, YES.
Dominique threw a small pre-launch party last night where we finally got to try his world-famous creation. We had to look for a golden ticket scavenger-hunt style to get our paws on one (yes, really), but after cracking open cupboards, stuffing our hands down leather chairs and flicking through his cookbook on display, we found one!
The ticket was traded in for a good-looking salted butterscotch and cocoa nib Cronut, the first flavour he's launching this month. It was everything we imagined it would be: crunchy, soft and sticky, with plenty of cream and all the pleasure that comes with devouring a delicious treat.
So expect tomorrow to be known as London Cronut Day, as the bakery opens to the public at 8am. There's only a limited number of Cronuts made daily, so if you don't manage to get one, here are some of the other wonderful, London-exclusive goodies that will be in store, too.
The Eton Mess Lunchbox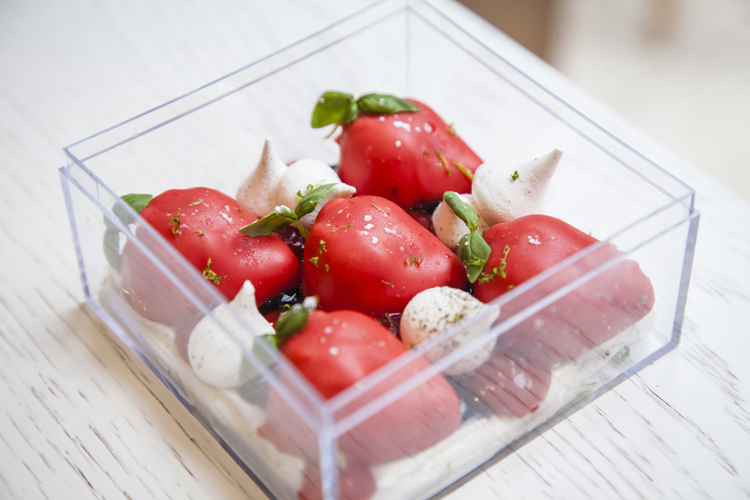 Inspired by Korean lunchboxes, the Eton Mess Lunchbox combines strawberries, mousse, jam, mini meringues, fresh basil, black pepper and fromage blanc in a small, cutesy box with a lid which you shake up before eating it (to make the mess, obvs).
Dosa Mille Feuille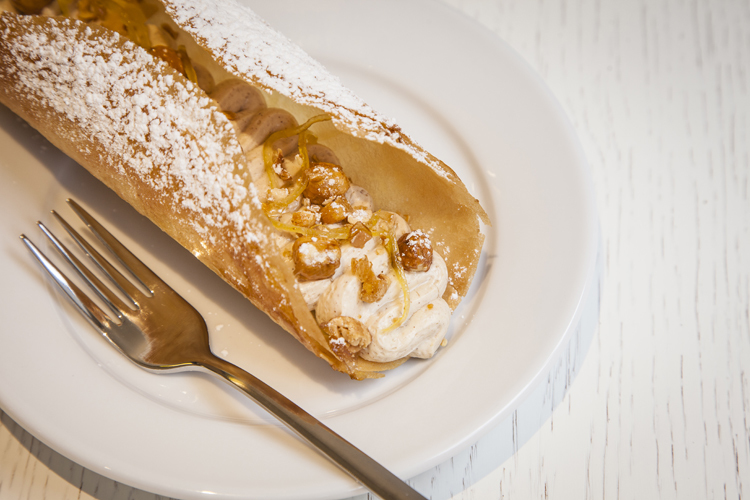 The classy Dosa Mille Feuille is a light puff pastry shell stuffed with hazelnut coffee whipped Chantilly cream, lemon curd and candied lemon peel.
Banoffee Paella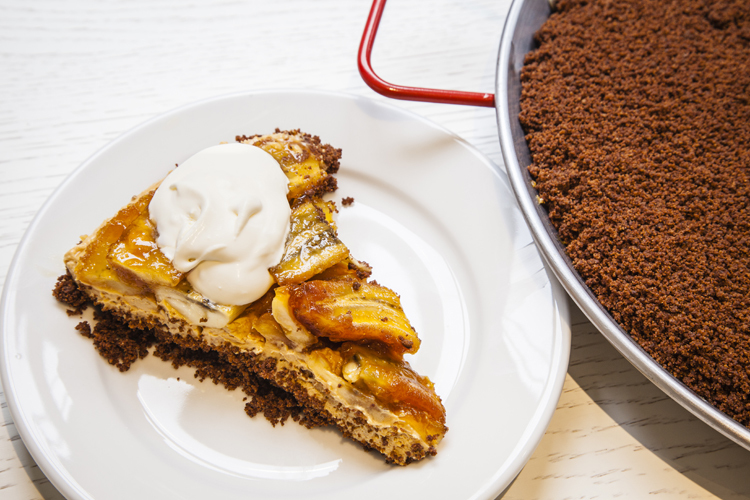 Oh hello! This lush upside-down banoffee pie comes in a paella pan, topped with caramelised bananas. Food porn doesn't get filthier than this.
The Dominique Ansel Bakery opens on September 30 at 8am at 17-21 Elizabeth Street. Find out more about it here.