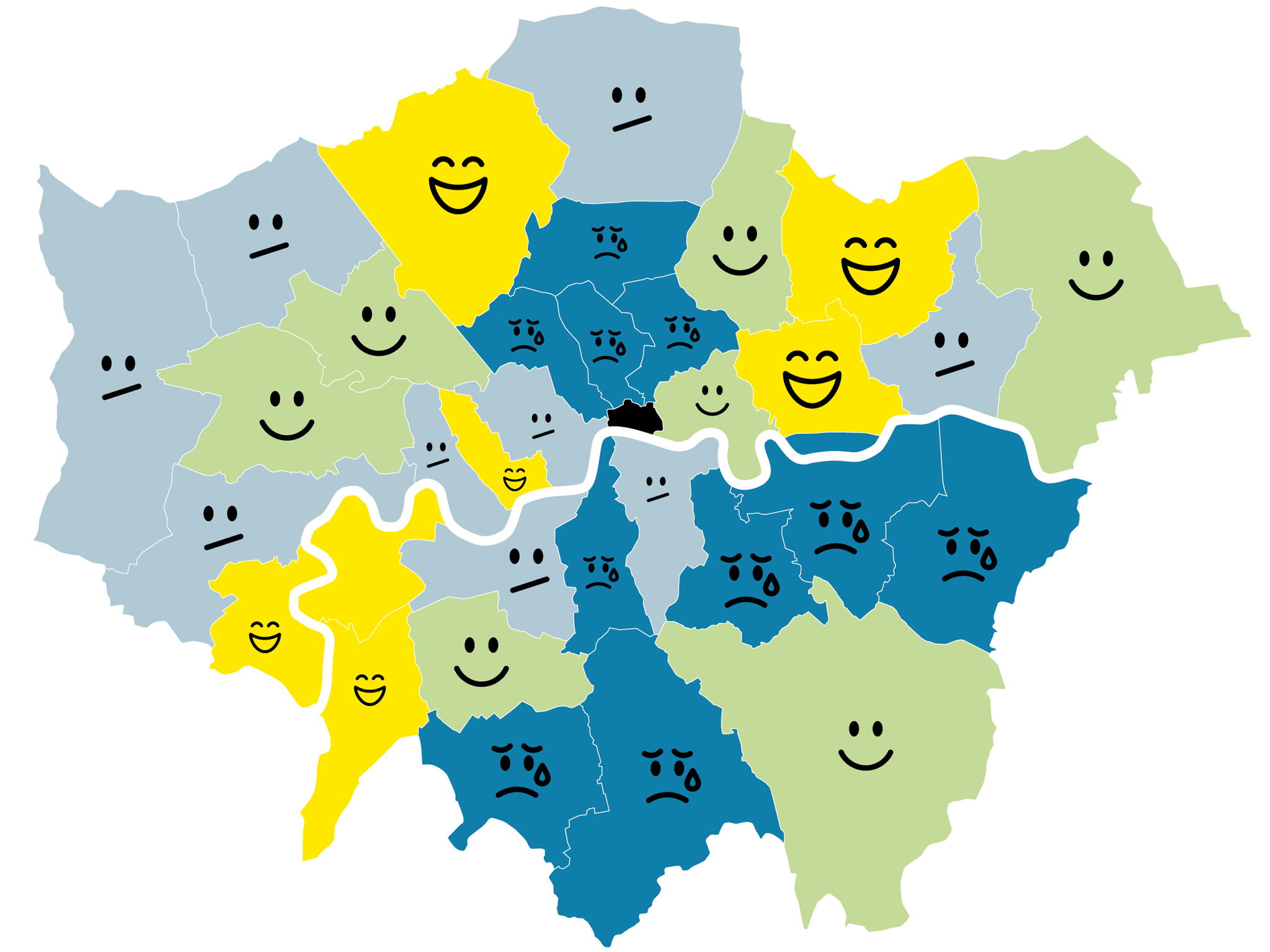 If you thought things got a bit grim out past Dagenham, think again: the borough of Redbridge was revealed last week as London's happiest. In its latest report on personal wellbeing across the UK, the Office for National Statistics found that people on the leafy Essex frontier rated their happiness at 7.67 out of ten on average, well above the London mean of 7.41.
Anyway, we've plotted all of the borough-level results on a map of London, because that's the kind of shit we do – though there's a black hole for the City of London because the sample size was too small.
When asked 'Overall, how happy did you feel yesterday?', the gloomiest borough was Greenwich, where people rated their happiness at 7.08 out of ten – not far above the 7.01 for East Northamptonshire, the unhappiest place in the country. The happiest local authority in the UK was the Outer Hebrides, where residents rated their happiness at 8.24 out of ten. Maybe all that bracing fresh air is better for you than negronis after all.
Read our full story to find out how happy your borough is.