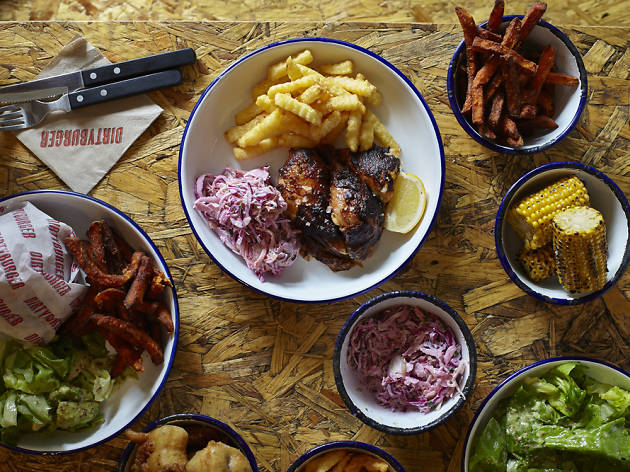 Tuck into a two-course dinner at Chicken Shop or Dirty Burger for less than a tenner
Updated: Tuesday September 27 2016, 12:00pm
We've loved Chicken Shop's juicy rotisserie birds and the exemplary patties at Dirty Burger ever since they first roosted in Kentish Town, and now that there are branches all over London they're a go-to for a delicious, affordable neighbourhood meal.
So this special offer is both exciting and dangerous, because getting a chicken/burger plus a side for £6 makes this meal out cheaper than your average trip to Pret. For £3 extra you can add on one of their puddings, too. I'll be the girl in the Holloway branch with my face in the apple pie.
Get the Chicken Shop and Dirty Burger deal.
Share the story