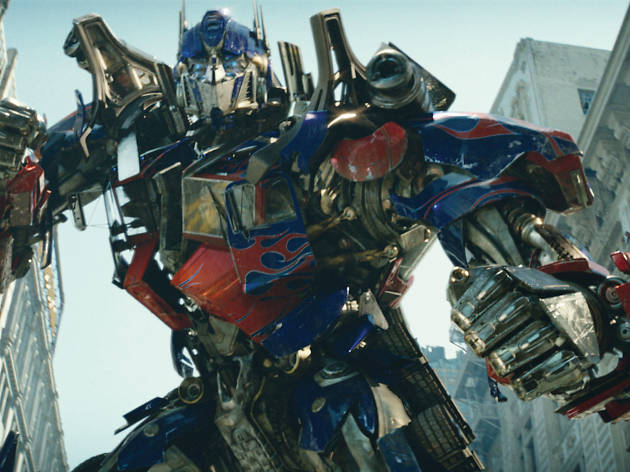 Watch the first trailer for 'Transformers: The Last Knight' – and see if you can spot Buckingham Palace
Posted: Tuesday December 6 2016, 7:15am
The first trailer has been released for next summer's 'Transformers: The Last Knight', the fifth movie in the huge metal-crushing franchise overseen by the director Michael Bay – and it strikes an unexpectedly serious and thoughtful tone. 'Two species at war – one flesh, one metal… Optimus Prime has left us,' intones the soothing, worried voiceover as we see images of past destruction and a crushed Optimus floating through space. 'One hundred billion trillion planets in the cosmos, and you want to know, don't you, why they keep coming here?'
The trailer reminds us that actor Mark Wahlberg will return to the Transformers world, and we already know that we'll be seeing familiar faces including John Turturro and Stanley Tucci in the film, which comes to cinemas next summer. The trailer also showcases two new female faces who look to be front and centre of this new episode: 31-year-old British actress Laura Haddock and 15-year-old American actress Isabela Moner.
Also new to the series is the legendary Welsh actor Anthony Hopkins, whose unmistakable voice narrates this mysterious promo. We see a brief glimpse of Hopkins, too, now best known to modern blockbuster fans for playing Odin in the 'Thor' movies.
But something else caught our eye. Among the ponderous shots of past wars and worried faces (and, of course, a new conflict that kicks off just as the trailer starts to seem a little, well, quiet), there's a brief shot of two cars screaming up the Mall in the middle of London, heading towards Buckingham Palace. Why they're there, who knows, but it looks like the centre of London is going to have a starring role in the movie.
'Transformers: The Last Knight' opens in UK cinemas on June 23 2017.
Share the story