Björk Digital, a much-anticipated exhibition of the amazing Icelandic singer's work is opening this week, and it's a little unusual. Here we explain what you can expect from this top geyser in six simple steps:
1. It's a multimedia show
So Somerset House are putting on a massive show all about about Björk. But you know how most art exhibitions are full of paintings of fields, or old kings in stupid wigs? Well, instead, this show is all about videos, head-spinning immersive virtual-reality experiences and app-based technological trickery. The main bulk of the exhibition is made up of four VR film clips that the iconic Icelandic singer made for the songs 'Stonemilker', 'Mouth Mantra', 'Notget' and 'Black Lake' off her 2015 album 'Vulnicura'. Then there's a cinema showing all of Björk's influential music video back catalogue and a chance to play with her educational app 'Biophilia'.
2. It's full of heartache
'Vulnicura', Björk's ninth album, was made in the wake of the singer's heart-wrenching break-up with artist Matthew Barney. It's an album full of despair, sadness, plaintive strings and devastation. The videos are equally tormented, so don't expect an easy emotional ride here.
3. It's seriously immersive
New York's Museum of Modern Art commissioned the 'Black Lake' installation, directed by artist and filmmaker Andrew Thomas Huang. Set in the Icelandic highlands, the viewer gets to stand in the middle of two immense screens and a cutting-edge surround sound system that will make you feel like you're at the centre of a storm of Björk.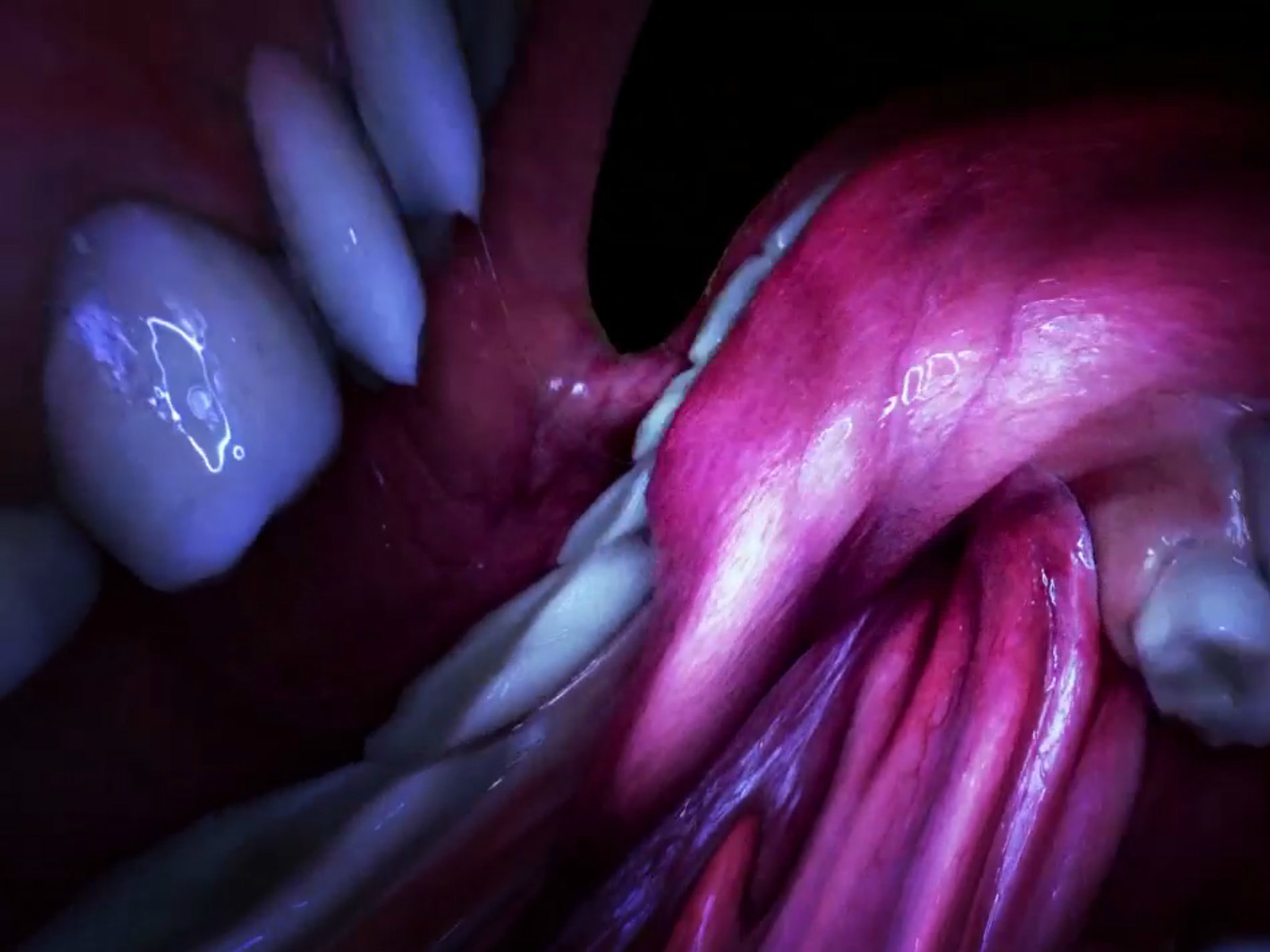 4. And tons of virtual reality
'Stonemilker', also directed by Huang, uses headphones and VR headsets to place you on a moody-looking Icelandic beach. 'Mouth Mantra', directed by Jesse Kandra, uses the same sort of technology to place you inside Björk's mouth. It sounds disgusting, claustrophobic and totally unhygienic, but don't worry it's not real reality, it's virtual.
5. Seriously, loads of virtual reality
The most advanced tech is saved for 'Notget'. The VR experience allows you to move around a digi-Björk, with the landscape shifting and the singer's voice getting louder as you approach and quieter as you retreat.
6. And plenty of videos and apps
Alongside all the virtual reality shenanigans will be a cinema space dedicated to Björk's back catalogue of music videos. She's worked with some incredible directors in her time (Michel Gondry, Chris Cunningham, Spike Jonze) and made some iconic videos in the process. And then there's the 'Biophilia' app, which combines science and technology into a nifty musical educational tool.
'Björk Digital' is at Somerset House from September 1 to October 23. Read our in-depth Björk interview from last year.