Life moves fast and there are better things to be doing in London than queueing – having fun, for example. We've used Google's 'popular times' feature to scientifically bring you the best times to visit London's top ten museums, so you can skip the crowds.
British Museum

Visit one of the world's oldest museums and get your fix of human history and culture at the British Museum, whilst carefully avoiding the rest of the present-day humans. The collection is vast and only a fraction is on public display at one time and, as you might expect, a crowded weekend queue is not the ideal way to take in the treasures on display. Travel from AD 300 through to the eighteenth century Enlightenment at your own pace. Find peace and quiet on Thursdays at 10am or 4pm, though a lunchtime should still prove to be pretty zen.
Check out 'Celts: Art and Identity' to see why the tribes of the Iron Age were united by a love of beautiful art objects (running until Sunday January 31 2016).
Tate Modern

On Fridays the Tate Modern stays open late into the night. Whilst the gallery is flooded with visitors at the weekend, a Friday visit will secure you some of the sacred silence as visitors tend to trickle out from 7pm onwards.
Check out 'The World Goes Pop', (running until Sunday Jan 24 2016).
National Gallery
While the National Gallery opened in 1824 with just 36 paintings, today's collection of over 2,000 masterpieces now take substantially longer to enjoy. You can't see everything in one visit to the gallery, but without queues of visitors your odds are definitely improved. Time your visit right and you could be enjoying a free guided tour and audio guide – or a trip to the wonderfully atmospheric café that looks on to Nelson's Column – in blissful peace. A Tuesday's the best day for a visit, when you can find yourself fairly uninterrupted before midday.
Check out London's best paintings in the National Gallery, then explore one of the most psychologically revealing painters of all time in 'Goya: Discover the portraits', (running until Wednesday October 7 2016).
Victoria and Albert Museum
The V&A is one of the world's – let alone London's – most magnificent museums. It's certainly calmer than its tearaway cousins on the other side of Exhibition Road, too. Time your visit for a Saturday morning to take in 150 grand galleries on seven floors contain countless pieces of furniture, ceramics, sculpture, paintings, posters, jewellery, metalwork, glass, textiles and dress, spanning several centuries – before the crowds really arrive at 2pm.
There's a lot to see. Explore transformative power of extreme footwear in 'Shoes: Pleasure and Pain' (running until Sunday January 31 2016), get close up with 'Undressed: a brief history of underwear' (running until Sunday February 5 2017) to explore how body ideals have changed over time, or take a fresh look at exhibits in an LGBTQ tour (running until Saturday November 28 2015).
Science Museum
The Science Museum showcases developments in contemporary science, medicine and technology but very importantly it's also got a flight simulator. Thursday is the best day to visit or be speedy on a Sunday morning and have a go on everything before the mayhem begins at midday:
Catch our favourite exhibition of 2015 and learn more about the space race in Cosmonauts: Birth of the Space Age (running until Sunday March 13 2016), take your own trip through space (running until Sunday May 22 2016) or discover how food controls us (running until Friday January 1 2016).
National Portrait Gallery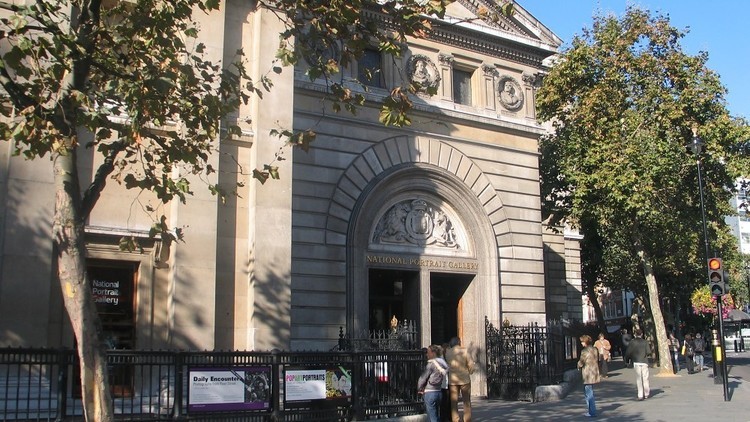 Portraits don't have to be stuffy and they don't have to be seen through a sea of screens and tops of peoples' heads, either. Visit the National Portrait Gallery on a Tuesday to see everything from oil paintings of stiff-backed royals to photos of sports stars and gloriously unflattering political caricatures, undisturbed.
Catch Audrey Hepburn: Portraits of an Icon (running until Sunday October 18 2015) and celebrate 100 years of the fashion bible British Vogue in A Century of Style (running until Sunday May 22 2016).
Tate Britain
Tate Britain is perhaps second only to the National Gallery when it comes to British art. Luckily, this gallery is usually peaceful. Visit on a Thursday or a late Sunday afternoon.
Explore Britain's relationship with gin and drinking in Art and Alcohol, a show curated by David Blayney Brown who curated last year's phenomenal Late Turner show (Friday September 30 2016). And you won't fail to miss the long rainbow-coloured silk nets hanging from ceiling to floor in Christina Mackie's Commission 2015 (running until Sunday October 18 2015).
Saatchi Gallery
Charles Saatchi gained fame in the 1990s as a promoter of the Young British Artists – Damien Hirst, Tracey Emin, Gavin Turk, and Sarah Lucas among them. Today the gallery continues its mission to provide a platform for unknown, young, contemporary artists both homegrown and international. Luckily, it's quiet during the week. Visit on a Monday, Tuesday, Thursday or Friday at any time between 10am and 1pm, and you'll feel like you've got the place to yourself.
Celebrate the Saatchi Gallery's thirtieth birthday with its first exhibition of all-female artists in Champagne Life (running until Sunday March 6 2016) or indulge in exhibitionism with The Rolling Stones (running until Sunday September 4 2016).
Royal Academy of Arts
While the Royal Academy's biggest event is the Summer Exhibition, you're guaranteed to see stunning work throughout the year whether it's a blockbuster show or drawn from the RA's holdings – with the likes of Constable and Hockney on display. Interesting fact: the nozzles of the courtyard fountain are laid out to match the position of the stars and planets on the night in 1723 when Sir Joshua Reynolds, artist and RA Founding President, was born. Visit on a Monday morning or afternoon and you'll get the distinct impression that the rest of the world hasn't woken up yet, leaving you to explore in peace.
If you see one thing make it the new Ai Weiwei retrospective. His first British survey show is unmissable (running until Sunday December 13 2015).
Check out the top ten art exhibitions in London or 100 best paintings in London