Did we miss something in 'The Force Awakens'? This morning, Time Out caught up with 'Star Wars' actress and proud Londoner Daisy Ridley to discuss her work as a narrator on superb upcoming documentary 'The Eagle Huntress', but we couldn't help slipping in a 'Star Wars' question at the end. Ridley has already revealed that in the as-yet-untitled Episode VIII, due in 2017, we'll learn a lot more about her character Rey's mysterious backstory. We asked if it'd feel good to get the secret off her chest – and her answer startled us. 'I thought a lot was answered in "The Force Awakens",' she said. 'Then after the screening I went for a drink with my agent and everyone, and we were chatting away and I realised that oh, in their minds it's not answered at all!'
Is she messing with us? Did every audience around the world manage to miss some vital clue? Or are we just reading too much into this still-fairly-cryptic answer? Ridley seems happy to keep things ambiguous: 'I think curiosity is a wonderful thing,' she told us. 'And I do find it quite funny that people keep asking about it. Just yesterday a guy asked to take a picture with me, and went "Is Luke your Dad"? And I was like, "chill out, you'll see"!' So does she think people are going to be surprised when they find out the truth? 'I'd love to see the look on people's faces,' she says. 'But with answers come more questions, and there's definitely going to be enough to keep people going for another two years!'
One thing that is in no way ambiguous is Ridley's enthusiasm for the upcoming Episode VIII: 'It's going to be great,' she told us, in no uncertain terms. Fingers, tentacles and lightsabers crossed that she's right...
'The Eagle Huntress' is out on Dec 16, and here's a trailer.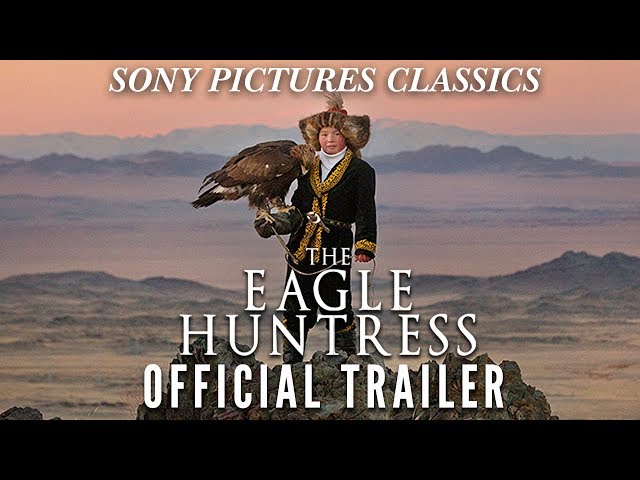 'Star Wars: Rogue One' is also out on Dec 13 – read our in-depth guide to the first 'Star Wars' spinoff
Did Kathleen Kennedy imply that all the heroes of 'Rogue One' are going to die at the end?

We talked to funny, charming 'Force Awakens' star John Boyega in advance of the film's release next year