Look lively food-lovers; London is about to be taken over by cakes, condiments and celebrity chefs for the best food, drink and wellbeing festival the capital has to offer. With everything from free yoga, drinks masterclasses, live music from exciting new bands, and live recipe tips from top chefs on offer, here are five reasons why you need to join the culinary party.
1. Get recipe tips from top TV and Michelin-starred chefs
Watch food gurus impart their culinary know-how and take their tips home so you can cook like a pro in your own kitchen. The best of British culinary talent will be whisking up a storm in the festival's Chef's Theatre, so you can grab recipe pointers from the likes of Rosemary Shrager, Matt Tebutt from 'Saturday Kitchen', 'Lorraine's' Dean Edwards, Michelin-starred chefs Adam Simmonds, Atul Kochhar, Josh Eggleton and Gary Angler and MasterChef winners Jane Devonshire and Saliha Mahmood-Ahmed, who will be cooking her signature summer recipe for the first time.
2. Meet Great British Bake Off Winner Candice Brown and judge Prue Leith
Batty for all things Bake-Off? Head down to the Cakes and Desserts Theatre where you'll be able to chat to everyone's favourite gingerbread biscuit pub maker, Candice Brown, and brand new Bake-Off judge, Prue Leith. Budding bakers can also try their hand in the Foodies Festival Bake Off competitions each day with the chance to win the ultimate Bake-Off gadget - a KitchenAid Mini. If that's not enough, Bake Off Crème de la Crème winner Mark Tilling will be divulging his award-winning chocolatier secrets and Charlotte White the 'Burlesque Baker' of Restoration Cake will give demonstrations on how to create show-stopping creations.
3. Soak up the festival vibes and enjoy the UK's best unsigned bands
Once you're well and truly stuffed, take a seat and listen to some sweet tunes from the 'Unsigned Live Music Stage'. Accompany the acoustics with a glass of Pimm's from the giant Pimm's Teapot or take in the foodie vistas with a cocktail from the top of the VarBus, the Captain Morgan Rum Galleon or the brand new Breaking Bad Bus. If you can still stomach more, tuck into delicious flavours and tastes from around the world in the Street Food Village or make your day extra special with an afternoon tea at the Vintage Tea Tent. For the ultimate luxury experience head to the VIP tent where you'll be greeted with a glass of fizz, tote goodie bag, show guide and get priority access to food and drink masterclasses and the new VIP acoustic music stage.
4. Find your inner-Zen with free yoga classes and top nutritionist tips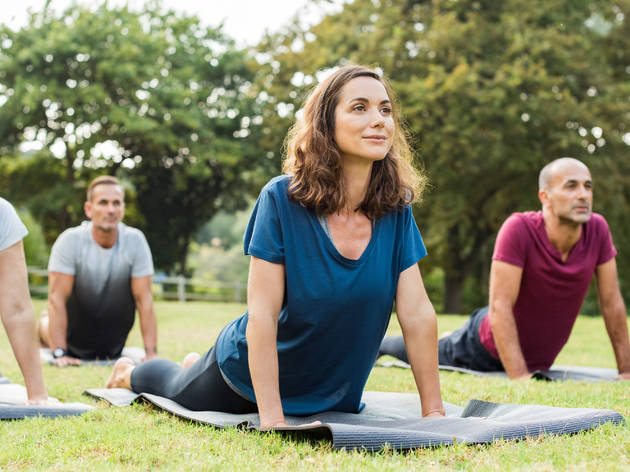 Head to the Zen Healthy Living Zone for some foodie indulgence minus the guilt. Join Deliciously Ella and Clean Eating Alice, who'll discuss how you can improve your lifestyle without the need for fad diets, and vegan Bake-Off winner Katy Bekow, who'll be cooking up veggie delights. Alongside talks and demos from the UK's top nutritionists, including GBBO's Ugne Bubnaityte who'll be demonstrating her 'Healthy Living and Guilt Free Recipes' and River Cottage chef Naomi Devlin cooking mouth-watering 'Food for a Healthy Gut', there'll also be a daily programme of free yoga classes, High Intensity Interval Training, meditation and mindfulness from top local yoga studios and the folks from fitness clothing specialists Lululemon.
5. Get hands-on in a foodie masterclass
Don't just watch all the foodie action, have a go yourself in one of the many masterclasses throughout the festival. From workshops by Vogue-featured food stylist Cicely Violet and masterclasses in 'Psychedelic Meringues and Midsummer Cupcakes' to gin, wine, craft beer and champagne programmes, there's a class for every food and drink persuasion taking place in the Artisan Market, where you'll also be able to try and buy local artisan delicacies from over 200 award-winning exhibitors. Kids can also get a slice of the action at The Kids' Cookery School, which will be offering kiddie cooks the chance to take part in science-based cooking classes once their tired of playing with the Kid Zone's Giant Jenga and outdoor games.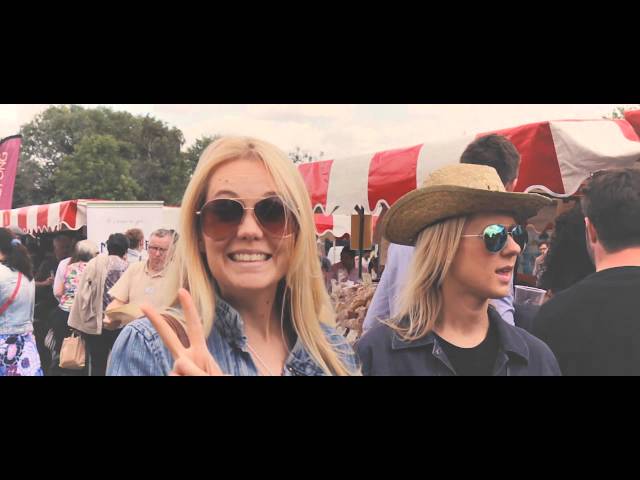 Foodies Festival will be at Alexandra Palace's Lower Field from Saturday August 26 to Monday August 28. Tickets start at £12.
Get two-for-one tickets with this code: LONDON2FOR1
For more information and to book visit here.