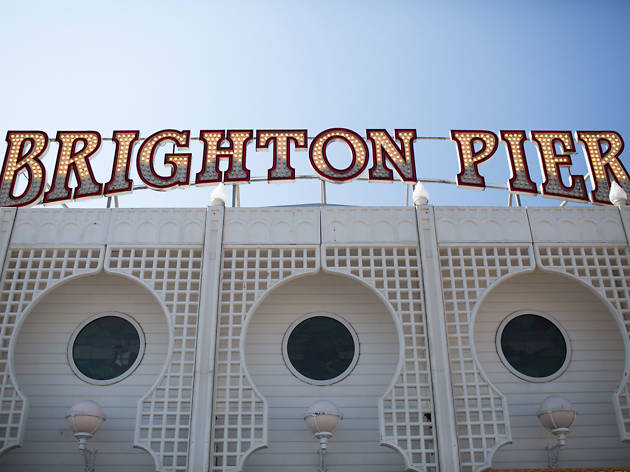 Be spontaneous in Brighton
Time Out and Booking.com sent music lover Paul Dow of TravMonkey to Brighton to seek out new experiences. Here are the sights and sounds of his wing-it music trip
Armed with just a train ticket, the Booking.com app on his mobile and a list of music-themed tasks, Paul headed for the south coast's party capital, Brighton.
Fancy Brighton? We've compiled a list of ten fabulous hotels and ten great things to do in 'London by the sea'.
Be inspired to take your own journey into the unknown in search of new sounds and great nightlife. And don't forget to enter our fantastic wing-it competition to win a weekend in Barcelona.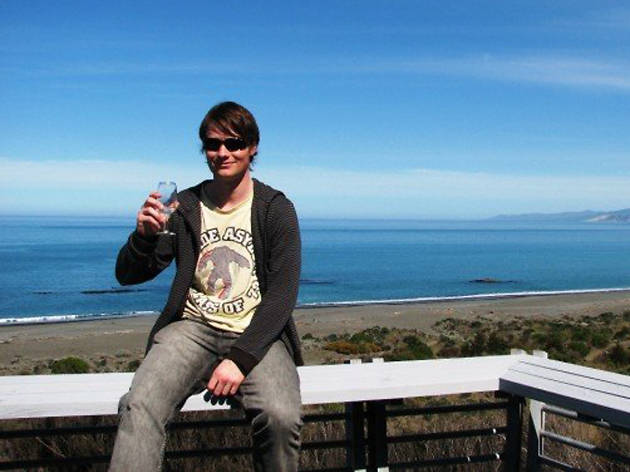 London-based Paul Dow is a food and travel blogger who founded the site TravMonkey nine years ago. His love for solo adventure and enthusiasm for trying new technology make him perfect for this music fan's mission. Time Out and Booking.com set Paul three challenges to show how easy it is to have a great wing-it weekend in Brighton.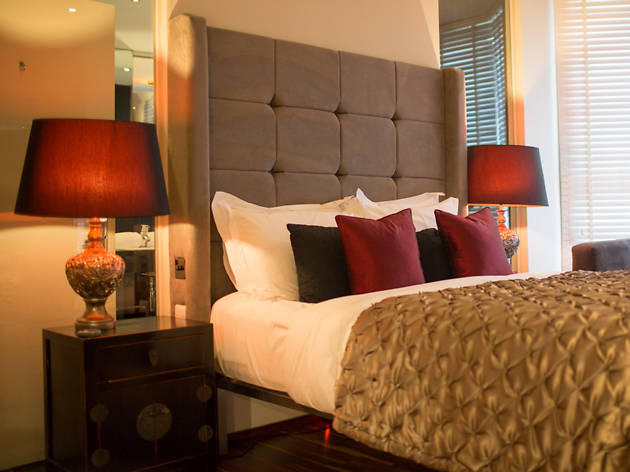 On my first night I stayed at the Square hotel, towards the Kemptown area of the city, where it overlooks one of Brighton's beautiful green squares. This townhouse hotel is situated just off the seafront (I could see the sea from my room) and is a classy boutique hotel with a stylish bar. The staff at the Square were friendly, helpful, polite and, as soon became obvious from the small touches in the room, have a keen attention to detail.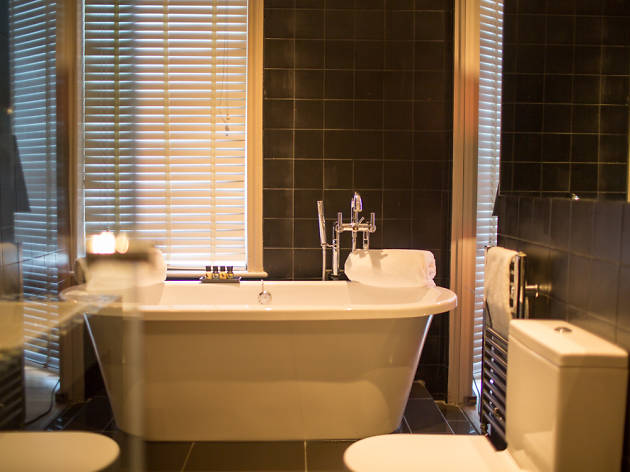 I only found out that I was heading to Brighton on Friday morning, so I made the most of my lunch break by downloading Booking.com's app to browse and book my hotel. The app makes the process of booking pretty painless. After browsing for a few minutes, I picked a hotel, tapped the screen a few times and it was done. What made my search a little easier was the ability to filter by personal preferences such as price range, number of guests and hotel must-haves – like wi-fi, in my case.
The Square also ticked two key boxes for what I want in a hotel, a great power shower and an amazing king-sized comfy bed. The Square delivered this in a luxury, stylish and friendly environment.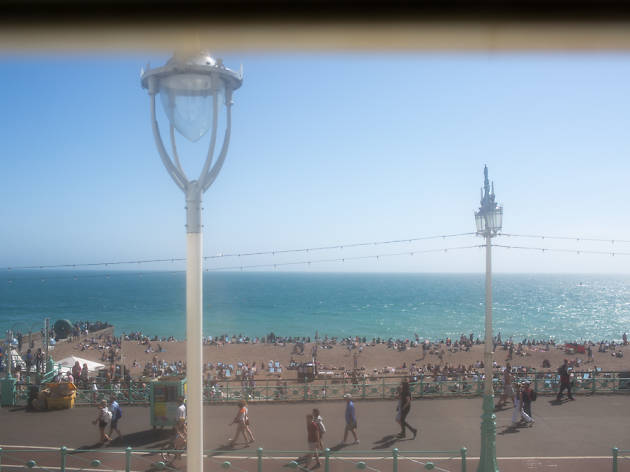 Whilst on the train to Brighton I booked my hotel for my second night in the city, the Queens Hotel and Spa. Although I didn't get the chance to test out the spa facilities, I had a really comfortable stay. My spacious room overlooked the beach and was a great base to return to after exploring the city.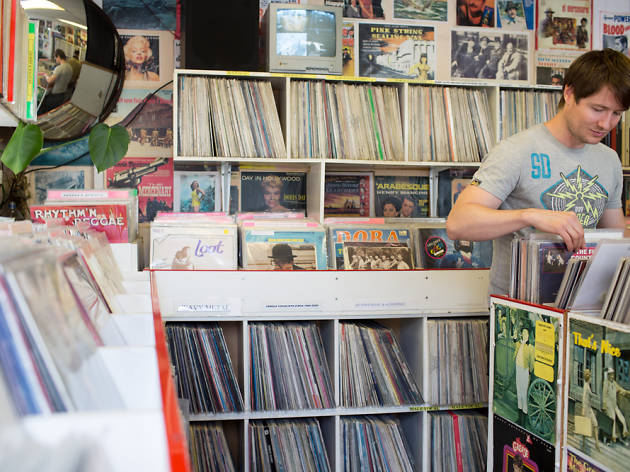 Challenge one: find a hidden-away record shop
With a theme of music to my weekend away, my first task was to seek out a hidden-away record shop that's a local secret. Brighton has so many different record stores and I'm not sure any of them are really a secret, at least not to the locals. One shop, though, is kind of special – it's not what you'd expect from a record store in Brighton as it specialises in musicals and soundtracks.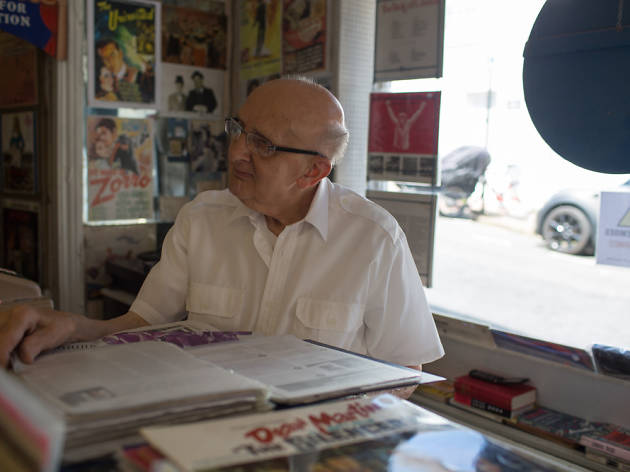 The Record Album
is owned by George Ginn, an 85-year-old ex-Royal Air Force vinyl lover. The shop is covered wall to wall with LPs, and if you can't find what you're looking for, George is on hand to impart his knowledge and find just what you seek. George has a disdain for CDs and laughs at their demise, while noting that they're quite useful – for hanging on a piece of string in your garden to scare the birds away.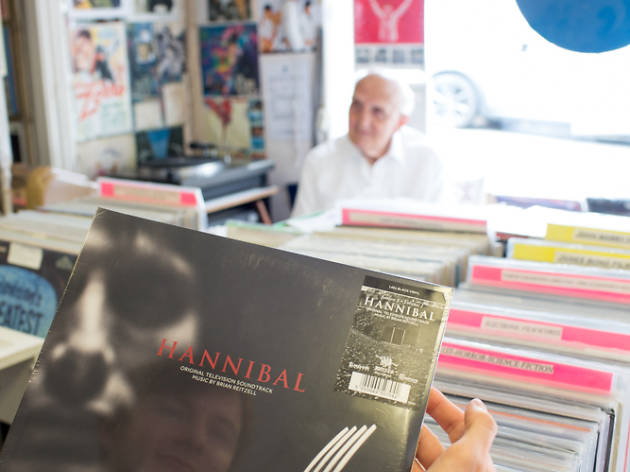 You may well wonder who's buying all these old LPs from George. Well, famous fans of The Record Album include Damon Albarn, The Kooks, Thom Yorke and one of his regular customers, Amon Tobin. Many customers are in their twenties and buy the LPs to sample from.
While I was in the shop, George showed me how visitors were fascinated with his cash register because of how old it is. It still operates with pounds and shillings and is like a work of art. George fired up his record player so we could listen to his favourite film soundtrack of all time, 'Kings Row' by Erich Korngold, and I left The Record Album having met one of Brighton's true characters.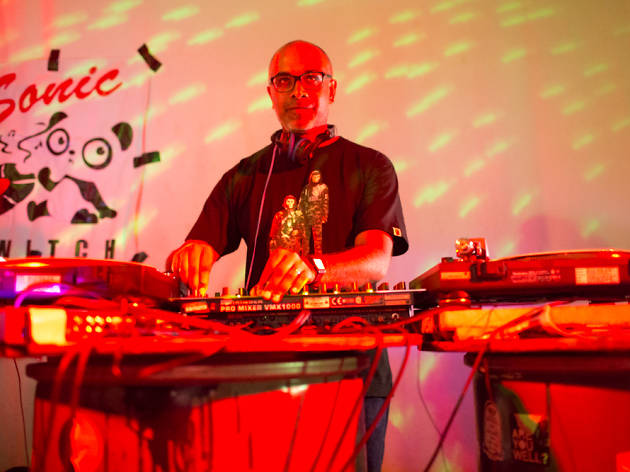 Challenge two: venture outside your musical comfort zone
'Scare yourself silly: find a gig or DJ that a local has recommended to you that's not your usual musical taste,' the challenge read. When travelling to far-flung places you get used to finding yourself in unusual situations and experiencing different types of music. At home, however, you don't tend to leave your own comfort zone. Now was the time to jump in with both feet.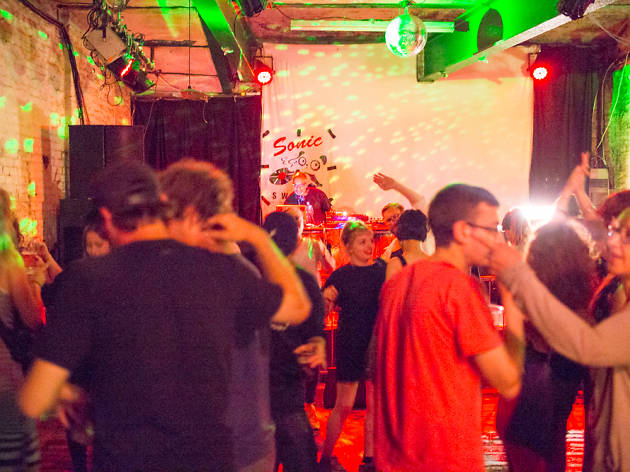 I was recommended a couple of options in Brighton, the live blues at The Ranelagh pub and a new Latin house night called Fiero Loco that had started at the Green Door Store. I decided to give the blues night a miss as it didn't seem that much of a challenge from the norm, so I headed out towards Brighton's train station for Fiero Loco and a bit of Latin house – whatever that was.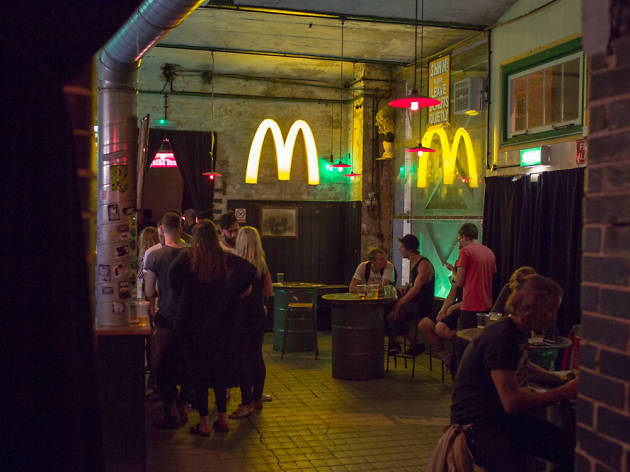 The Green Door Store is perfect for live music, a gritty, rustic and unpretentious kind of venue hidden away under the station's arches. The club has friendly bar staff and cobblestones for a dance floor. Surprisingly, Fiero Loco is free and there's a good selection of bottled beer too, with plenty of real ales. The night had superb atmosphere, a skilled DJ and quality sound system. I'd certainly recommend it.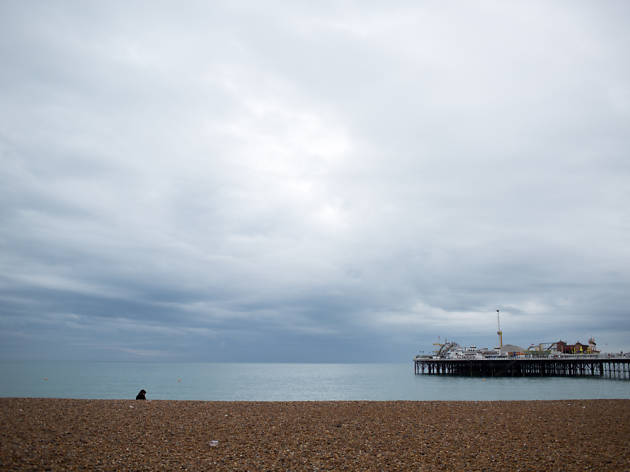 Challenge three: find the nearest iconic music landmark
Thanks to Booking.com I'd managed to find both hotels just yards from the seafront, providing some inspiration for finding a music video location. After a bit of research I came up with The Twang's 'Either Way' with Mike Skinner and Professor Green, which looks like it was shot down on the beach towards Kemptown, to the left of Brighton Pier.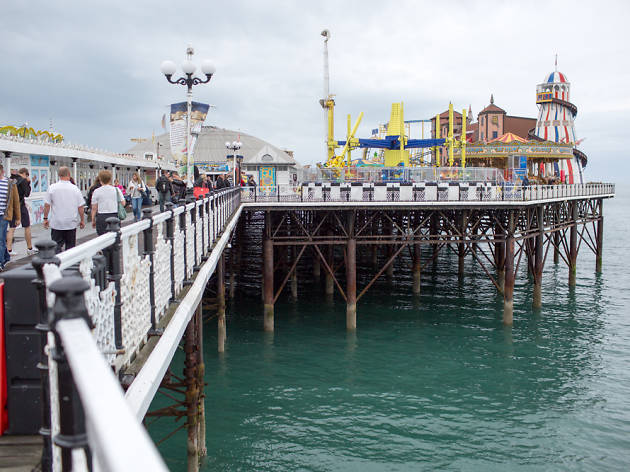 I spent the morning strolling up and down the beach vainly trying to recreate the video by matching it with my backdrop. Finally, I struck gold. Walking back towards the pier, phone in hand, I discovered The Kinks' 'Do It Again' was shot right there. Frontman Ray Davies rode the haunted house train and strolled the pier nonchalantly strumming his guitar and the band rode the dodgems and the helter skelter.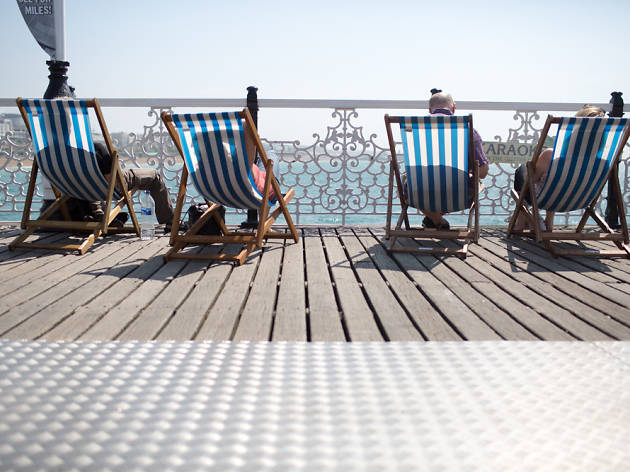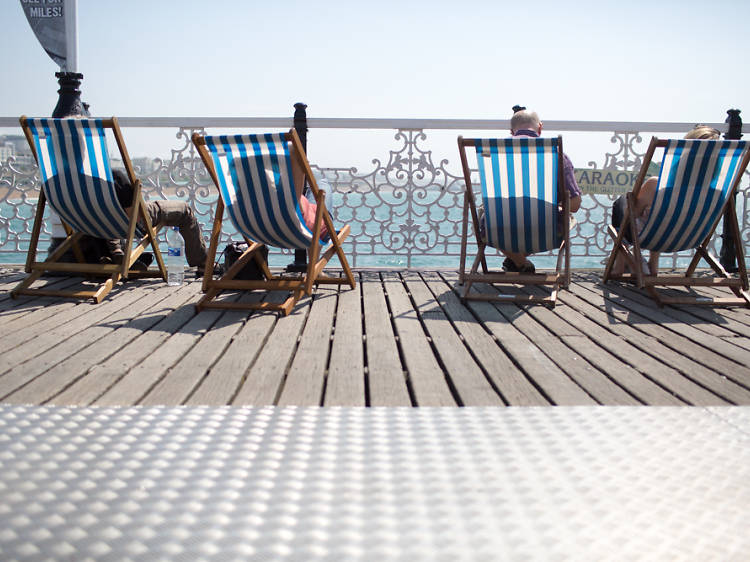 It was fascinating to see just how much the pier has changed over the years, so much so that it was actually quite a challenge to replicate a shot from the music video. After I'd attempted it I strolled back down the pier with my fish and chips, with the remainder of the day still left to seek out some of Brighton's hidden gems before catching a train back to the capital.
Ten things to do in Brighton
Top-rated hotels on Booking.com