My life in books: Margaret Atwood
The Canadian author – who's just published the final in a trilogy of apocalyptic novels – tells Time Out about her pre-teen crush on Sherlock Holmes and why she reads the Bible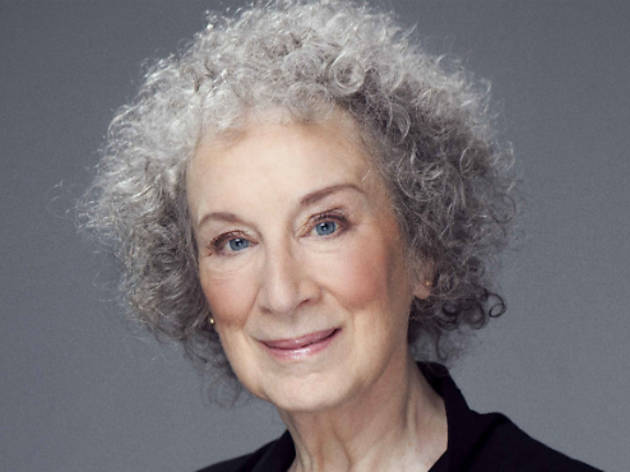 What were your favourite books when you were growing up?
'"Growing up" covers a lot of reading material for me, from "Mother Goose Nursery Rhymes" (this was my introduction to surrealism) to the tales of Beatrix Potter (a taste of dark gothic). I went from "Wild Animals I Have Known" by Ernest Thompson (furry romance) to Sherlock Holmes (my pre-teen pop idol crush) and on to the outer galaxies of Austen, Brontë and Curt Siodmak's sci-fi "Donovan's Brain". Let's just say it was very inclusive.
Which books give you utopian or dystopian inspiration?
'I've been deeply immersed in the early forms: all of HG Wells, much of Jules Verne, and onward to Huxley, Orwell and Ray Bradbury. For those who don't know it, you can also have a lot of fun with "Consider Her Ways" by John Wyndham. And I do love "Riddley Walker" by Russell Hoban for the language and "The Left Hand of Darkness" by Ursula K Le Guin for its sheer effrontery.'
Has a book ever inspired you to do something strange?
'"Wildwood Wisdom: Classic Wilderness Living" by Ellsworth Jaeger inspired me to try almost all of the wilderness survival foods it mentions. I didn't manage the porcupine, but I've eaten cattails, acorns and many more which are best relied on for emergencies only.'
Which book has hand the greatest influence on your work?
'This is a question for future dissertation writers. Why spoil their fun?'
What would you be if you weren't an author?
'Realistically, a gene-splicing botanist cloning glow-in-the-dark potatoes. I was good at botany when I was younger, and examiners didn't take marks off for spelling, unlike those marking the English exams – like a lot of writers, I was a bad speller. Unrealistically, an opera singer. Though I might have ended up as a graphic designer. I still take an unhealthy interest in my own book covers.'
Which book have you re-read more than any other?
'All the murder mystery novels which are kept at our family summer house in the woods. Why? Because they are there. For a similar reason, I also read the Bible a lot – the stranger parts, such as the dismembered concubine – because the nice Gideons leave it around in hotel rooms for people like me who are taking a break from the TV news while doing book tours.'
Margaret Atwood's new novel 'MaddAddam' is published by Bloomsbury priced £18.99. Click here to buy a copy.
Read more books features
The Blur bassist and author reveals the books that inspired his love of food and divulges a taste for royal cuisine
Read more
Whether you defer to Delia or prefer more contemporary culinary instruction, Time Out has the cookbook for you
Read more
Ben Aaronovitch delves into his fictional danger zones in the capital
Read more
Alexi Duggins goes for a drink with the multi-award-winning columnist and feminist icon
Read more
Time Out rounds up the best recipe and food books to give you culinary inspiration
Read more
The cult scribe discusses reviving the 'Trainspotting' boys for latest novel 'Skagboys'
Read more
Join other literary enthusiasts across the capital in one of London's many book clubs and groups
Read more
The iconic English novelist on social commentary, emigration and Christopher Hitchens
Read more
Sponsored listing
Leon Cheapside
Another branch of the chain which reckons we should eat well to feel well, situated just around the corner from St Paul's Cathedral. 
Venue says: "The Leon Lover Club: when you first sign up we'll send you a starter treat of 40% off after 5pm."