Briefs: The Second Coming review
Assembly George Square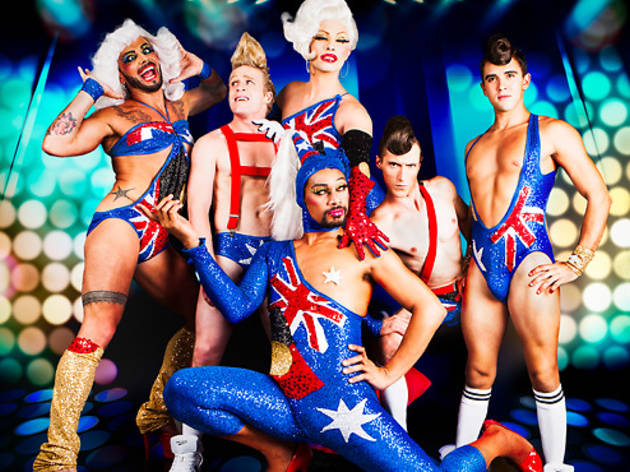 At last year's Fringe, Briefs impressed with their mix of raucous boylesque, alt-drag anarchy, circus skills and social satire. It was a somewhat ramshackle mix but that was part of its appeal, speaking as it did to the small troupe's origins doing lo-fi shows at the back of a Brisbane bookshop. It's clear from the off that this year's show, 'The Second Coming', is an altogether more polished affair, opening with a terrifically choreographed fan dance that makes a hackneyed burlesque prop pop anew. Equally impressive aerial and yoyo routines and seriously sexy striptease follow, along with a somewhat less compelling comedy magic turn from assured host Fez Faanana. You begin to wonder whether, a few full-on cock gags aside, the grungy, even radical streak that gave the troupe its edge has been smoothed off in this transition to shiny circus spectacle; but then comes a catwalk/dog-show number that goes places few underground acts would dare to tread, its shock value all the richer for coming in the middle of such an accessible show. From that point on, it's all gravy. No one else does enormous, gloriously perverted fun quite like this.
And if you like the sound of this, try:
'Circa: Wunderkammer', which sees the hugely talented circus company moving in a more sensual direction.
For more from Ben Walters in Edinburgh, follow him
@not_television
The latest Edinburgh Fringe cabaret reviews
Sponsored listing
Proud Cabaret Camden
This well-known Camden venue has been around for a while now. Some might remember it in its old guise as Proud Kitchen - a venue given a new lick of paint and now host to various cabaret shows. It's part of the Proud group, with Proud Camden next door and sister cabaret venues in Brighton and the City. It's as much about the entertainment as the food, with burlesque shows taking place on Thursday, Friday and Saturday nights. Expect, then, plenty of tassel twirling. However there's music, dance, vaudeville and fire-play, too.  The shows are accompanied by a food menu influenced by cuisines from across the globe. Starters include sticky yakitori chicken skewers, Thai steamed mussels and a confit duck salad with crispy lardons. Mains feature chilli and rosemary crusted sea bass, a tofu and butternut squash laksa and fillet steaks served with black truffle butter.  Hen night and stag do packages are available, too.