Heads up! We're working hard to be accurate – but these are unusual times, so please always check before heading out.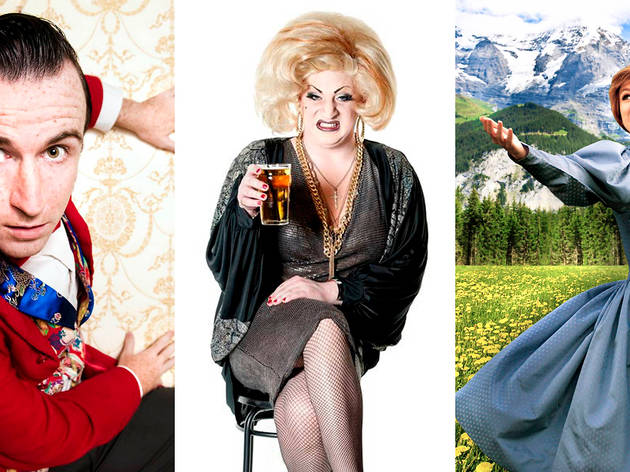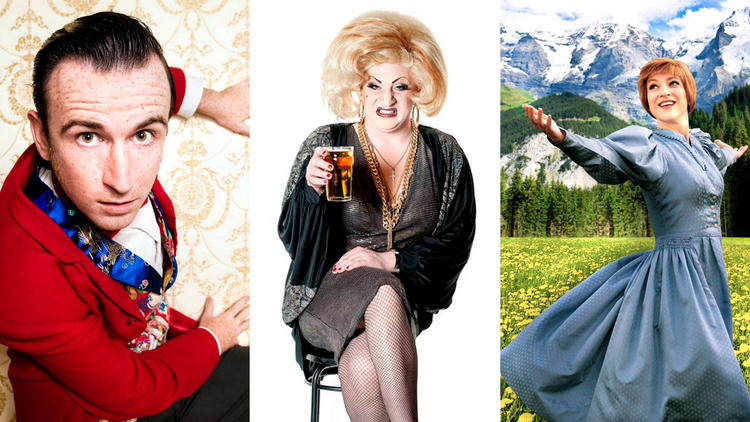 Edinburgh Fringe cabaret highlights 2013
The month-long arts extravaganza isn't just about plays and stand-up, y'know. Here's our pick of events from the Fringe's dedicated cabaret programme
Okay, this is a bit of a cheat but all six of the finalists for last year's inaugural Time Out & Soho Theatre Edinburgh Cabaret Award (aka TO&ST) are back at the Fringe, and all six are fantastic. So make a bee-line for returning winner Lady Rizo plus the Creative Martyrs ('After the Apocalypse'), Dusty Limits, EastEnd Cabaret, Piff the Magic Dragon and Tomás Ford.
A word to the wise: those who date cabaret singers would do well to behave themselves or they might end up being ripped a new one from the stage. This new set from London's ukulele doyenne recalls her romantic misadventures through original songs and saucy tales, revitalising a familiar template with wit, charm and musical invention.
This small Australian troupe were one of the discoveries of last year's Fringe, combining neon-shaded alt-drag clowning and La Clique-style variety to considerable effect – not to mention stealthily satirical takes on class, race and sexuality. This brand new show promises more of the same.
Sarah-Louise Young stormed Edinburgh for several years with the singing character comedy of her 'Cabaret Whore' shows. For 2013, she and her musical collaborator Michael Roulston have changed tack, presenting an affectionately offbeat take on the career of Julie Andrews. They also step out from behind character altogether in their other show this year, 'Songs for Cynics'.
One of the sharpest, funniest new stars of cabaret, sweet-and-sour drag queen DuBois delivers effortless control of a room, whipsmart gags and deadpan disregard for basic things like singing in tune. Expect a 'rags to slightly better rags' journey as she describes her progress from Rotherham to London.
Mark Ravenhill is no stranger to underground performance, having collaborated with Bloolips veteran Bette Bourne. Here he dips his toe into cabaret waters, directing a 'queerly intimate' set by Jamie McDermott that showcases the songs of Benjamin Britten and WH Auden. It also includes new songs by Ravenhill and Conor Mitchell, who previously collaborated on 'Ten Plagues'.
Paul Vickers's world of Twonkey is a uniquely bizarro ongoing enterprise that defies easy description. Ruddy-faced, bearded and curly-haired, in t-shirt and jeans, on a stage adorned with a little yellow windmill, a ship's wheel and piles of dolls and puppets, Vickers tells weird stories and sings rocky songs about deposed alpine centaurs, Lon Chaney and the offspring of Humpty Dumpty.
Damsel Sophie first brought this show to the Fringe in 2011 but it's highly recommended if you didn't catch it then. A triumphant and award-winning fusion of storytelling and self-mythologisation, glitter confetti and the Celine Dion songbook, it recounts Sophie's experiences in Paris, trying to engineer the perfect romance.
It's true. We do love Le Gateau Chocolat – few acts boast his combination of personal warmth, Lycratastic alt-drag exuberance and gorgeous vocals, rocking everything from opera to musicals and rap. We're not quite sure what to expect of this 'night of indulgence' but imagine it'll be good.
Sure, it sounds gimmicky but we can't help but be intrigued: a one-hour show in a taxi, combining tours of Edinburgh's Old Town and New Town with full musical repertoire courtesy of the show's creator, a cabbie called Lola. But will it deserve a tip…?
Following last year's 'Vaudevillian Adventure' (which is also reprised this year), the leathery, foot-high filthy charmers return for another bout of bunraku puppet misadventures as they set out to recover their souls.
Terrific performance artist Bryony Kimmings has been developing a new kind of pop star with her ten-year-old niece, Taylor, as a counter to oversexualised, overcommercialised pop. This show presents an allegorical response to the whole process. Should be provocative, fun and compelling.
The gentleman juggler's gentleman juggler returns to the Fringe with another set combining serious skills with engaging comic rapport and a profound knowledge of and love for the UK's variety heritage.
Figs in Wigs, the remarkably inventive and droll young dance company, return to the Fringe with 'an absurdist amalgamation of visual puns, wordplay and amateur dancing' that'll keep you on your toes as they work theirs.
A bold new departure for one of the leading lights of London's alternative performance scene ('Eat Your Heart Out', 'Camp'). Drawing on interviews with people from his past, Scottee's debut solo show promises to overturn stones and open wounds.
Details of all shows at www.edfringe.com
Follow Ben Walters @not_television for cabaret reviews and more from this year's Edinburgh Fringe
The latest cabaret galleries on Time Out