Heads up! We're working hard to be accurate – but these are unusual times, so please always check before heading out.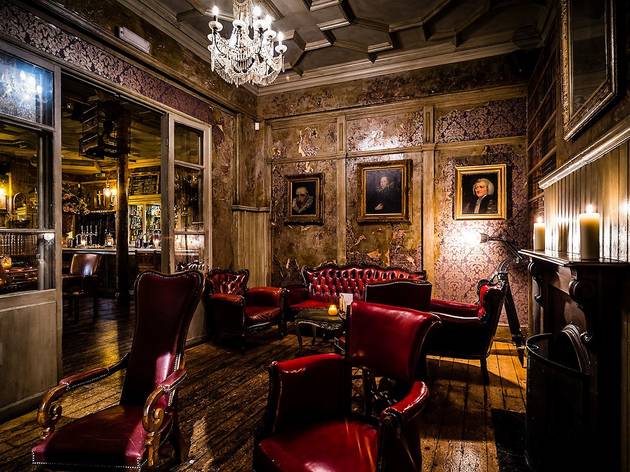 1/13
Photo: Paul Winch-Furness
Want a beautiful boozer? Finding that middle ground between no-frills watering hole and super-slick (also super-expensive) bar when looking to house your party is a fine art. Which is why wonderfully ornate west London pub Paradise by Way of Kensal Green is a blessing. There are numerous private rooms – all with their own unique, shabby chic décor – varying in size and suitable for any occasion, from a birthday get-together to private dinner party to wedding reception. Rooms are equipped variously with iPod docks and a full-on soundsystem with DJ booth and projector for larger events. Hire cost £0-£2,000 minimum spend depending on room. 19 Kilburn Lane, W10 4AE. 020 7401 8865. www.theparadise.co.uk. Nearest transport: Kensal Green tube.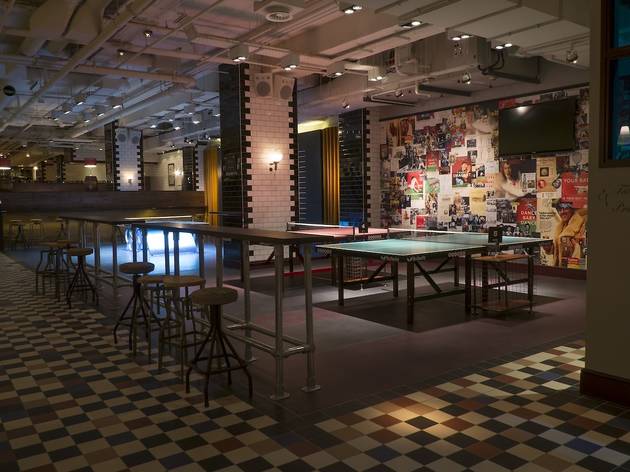 2/13
Looking to burn a few calories while you party? London has fallen for ping-pong in a big way recently, and for those who love the sound of paddle on ball, Bounce is paradise. If you're part of a small group (20-25 people) you can book tables, while the Jacques Room is available for larger parties (up to 120). The latter boasts three tables, a bar, a soundsystem, UV ping-pong and even a karaoke system, which is great if you want to flex your vocal chords as well as that killer backhand. And you can make as many jokes about balls as you like for no extra charge. Hire cost: £5.50-£7.50 a head. 121 Holborn, EC1N 2TD. 020 3657 6525. www.bouncepingpong.com. Nearest transport: Chancery Lane tube.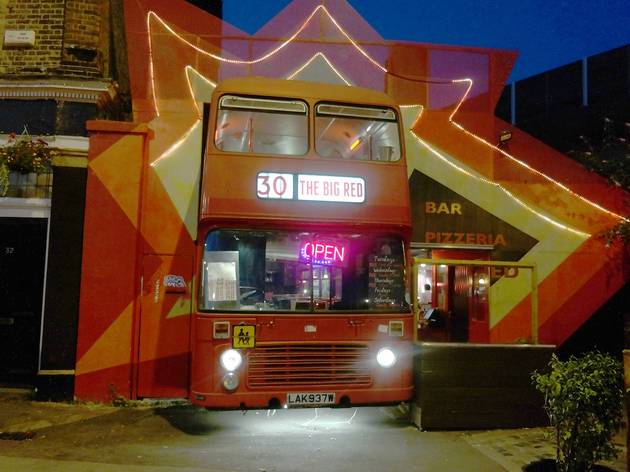 3/13
Where can you keep the kids entertained? Now, we're no child psychologists, but we are pretty damn sure that most kids love pizza, buses and big red things. Thus, The Big Red Pizza Bus is a bit of a triple treat for little 'uns. The tireless team organises parties for children (and adults) that include film screenings in a cinema lorry, karaoke or creative workshops, all accompanied by enough pizza to make the Teenage Mutant Ninja Turtles weep with joy. You can book part of the bus, the whole thing or the whole venue, which includes a separate bar space, beach area and garden. Also, remember: you are on a bus, for crying out loud – it's basically impossible not to have fun. Hire cost: from £100 depending on the day and area hired. 30 Deptford Church St, SE8 4RZ. 020 3490 8346. www.bigredpizza.co.uk. Nearest transport: Deptford Bridge DLR.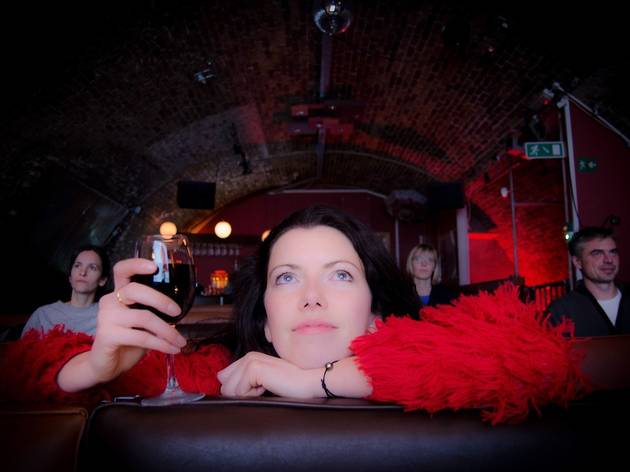 4/13
Photo: Ed Walker
Rather be watching a film? Watch a film and then party afterwards at the brilliant Whirled Cinema, set in a Brixton railway arch. Pick a movie (pretty much anything that's on DVD), kick back with a cocktail and pizza during the film then get partying when the credits roll. You can pump out your iPod tunes through the PA or use the venue's DJ equipment. There's also a bar just metres from the screen. Hire cost: £100-£300. 259-260 Hardess St, SE24 0HN. 020 7737 6153. www.whirledcinema.com. Nearest transport: Loughborough Junction rail.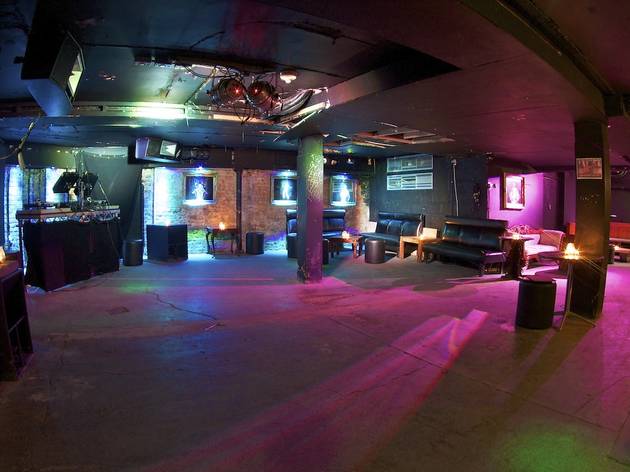 5/13
Searching for a soundsystem and a basement? There are four different areas for hire, over three floors, at this tucked-away north London pub, suitable for anything from low-key birthday drinks with a few mates to an event with 200 people. Of particular interest is the venue's self-contained basement, complete with foundation-shaking Funktion One Soundsystem and bar. It's screaming out to be partied hard in, so make sure you oblige it with a roof-raising bash. Hire cost: £500-£1,500 minimum spend. 126 York Way, N1 0AX. 020 7278 9708. www.starofkings.co.uk. Nearest transport: King's Cross tube.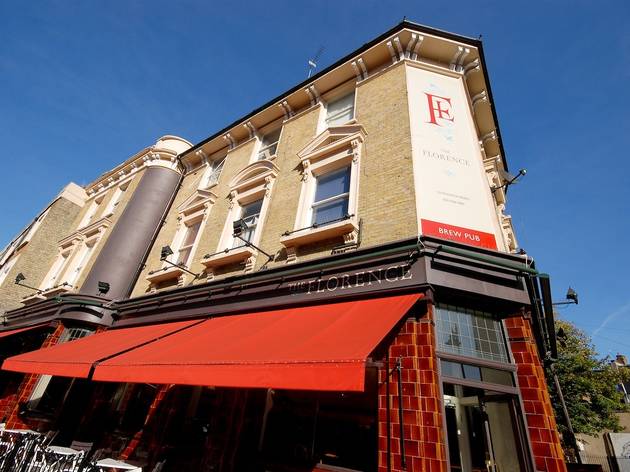 6/13
Something for the kids and the adults? The bad thing about taking your kids to The Florence? They'll think their own home (that's your home, by the way) is rubbish in comparison. This airy and inviting pub, situated right on the edge of south London's Brockwell Park, has a huge dedicated playroom filled with toys and flatscreen TVs, plus there's a family-friendly area and an impressive garden. So that's the kids sorted. Adults, meanwhile, can get stuck into the fine selection of craft beers that are brewed on-site here, as well as other favourite tipples from London and further afield. Hire cost: various rooms are available to hire for no charge. 131-133 Dulwich Rd, SE24 0NG. 020 7326 4987. www.florencehernehill.com. Nearest transport: Herne Hill rail.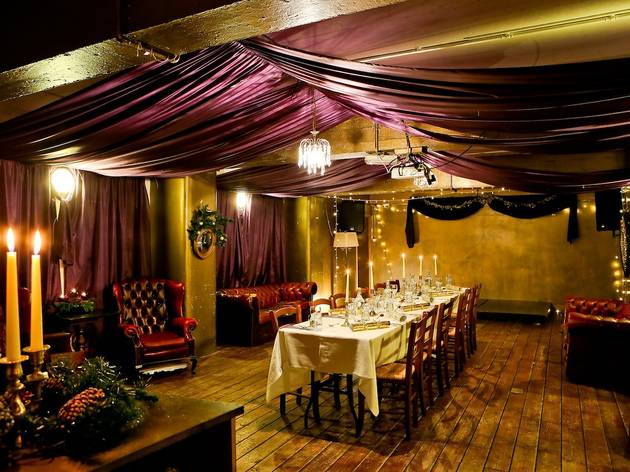 7/13
Hankering after house party vibes in a pub? Surely you'll want to avoid heading towards The City and its bland, soulless pubs when booking a party? Indeed you will, but The Water Poet – perched right on the edge of the Square Mile is about as far from bland and soulless as a bar can get. Exploring its maze of quirkily furnished rooms and downright superb beer garden – often illuminated by fairy lights – can feel more like wandering around a house party than a pub that's minutes away from London's business hubs. Any of its eight rooms and outside spaces can be hired, meaning you can find a setting to suit any type of shindig. Hire cost: £500-£700 minimum spend. 9-11 Folgate St, Spitalfields, E1 6BX. 020 7426 0495. www.waterpoet.co.uk. Nearest transport: Shoreditch High St Overground.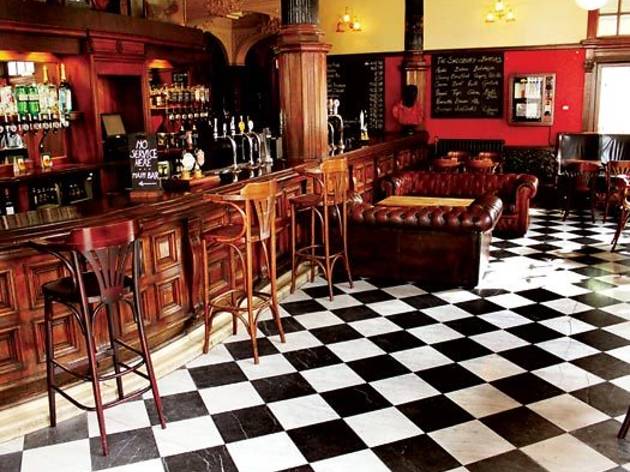 8/13
Want a brilliant boozer on a non-existent budget? You're having a party, but it's no big deal, right? You just want a space in a good boozer. The options are legion, but few are as good as The Salisbury. This Victorian boozer is perfect for small or large groups wanting to relax, drink and maybe even play some music. It's impressively grandiose without being flashy and features a spacious, inviting back room – with a bar and soundsystem if you need it – that's perfect for impromptu party bookings. Hire cost: Free to hire, £100 deposit required.1 Grand Parade, Green Lanes, N4 1JX. 020 8800 9617. www.remarkablerestaurants.co.uk. Nearest transport: Turnpike Lane tube.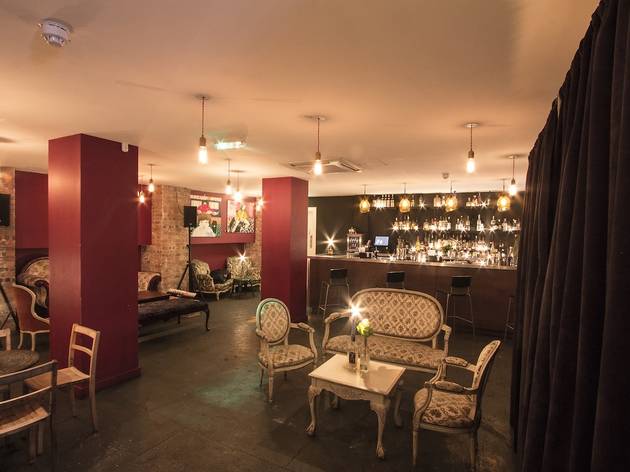 9/13
Searching for cocktails and a touch of class? Cocktail lovers aren't exactly short of options in London, but if you're looking to fill your party with finely mixed concoctions in a speakeasy-styled venue, you could do a lot worse than Looking Glass Cocktail Club. Cards on the table: this lavish and cool abode ain't cheap to hire, but you do get to go all 'Alice Through the Looking Glass' and walk through a mirror to get to a supposedly secret part of the venue. Oh, and the cocktails are great, which is what really matters, right? Hire cost: £1,000-£4,000. 49 Hackney Rd, E2 7NX. 020 3490 8346. www.lookingglasslondon.co.uk. Nearest transport: Hoxton Overground.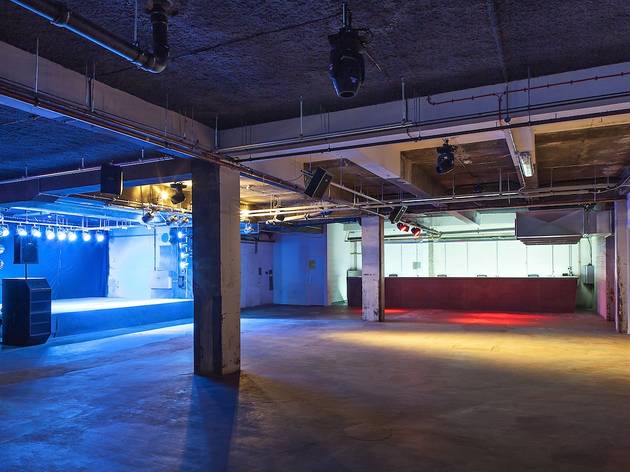 10/13
Looking for one of the hippest spots around? As you might be able to guess, five-floored venue The Laundry (part-owned by Radiohead guitarist Ed O'Brien) used to wash linen back in the '50s, which is handy, because the beats and basslines that now pump out of this club's speakers are usually pretty dirty. Okay, so a place this size is geared towards more than just a few quiet drinks, but you don't have to fill all five floors. So if you want to have an office Christmas party that's way cooler than anything your non-work mates are going to, The Laundry scrubs up very well indeed. Hire cost: £1,000 and upwards. 2-18 Warburton Rd, E8 3FN. 8533 3487. www.thelaundrye8.com. Nearest transport: London Fields rail.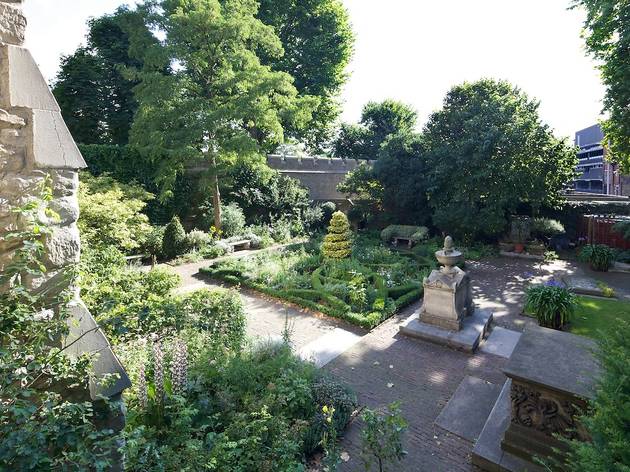 11/13
Want to pretend you're not in London? Outside London, a lot of people have these things called 'gardens', full of grass and trees and empty birdfeeders. Pretend that you're one of those lucky souls by hiring the Garden Museum and its beautiful grounds. It's best suited to a wedding reception or office party (maximum capacity: 200), and the inside of the venue – a converted church – is just as gorgeous as the green bits outside. Hire cost: £3,200-£3,400 until 11.30pm; £350 for additional hours. St Mary-at-Lambeth, Lambeth Palace Rd, SE1 7LB. 020 7401 8865. www.gardenmuseum.org.uk. Nearest transport: Lambeth North tube.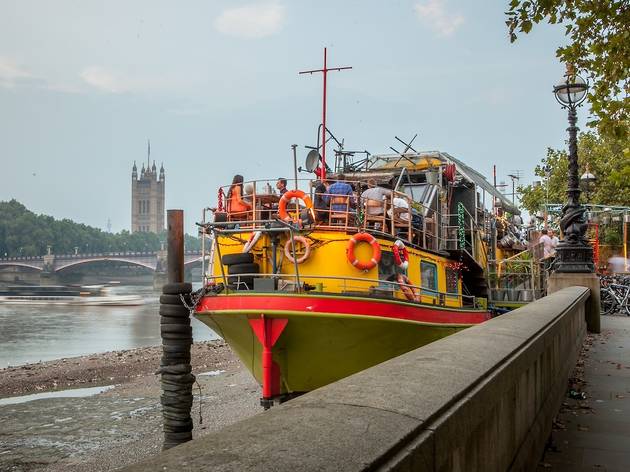 12/13
Photo: Jack Latimer
Want to party like a pirate? Get all nautical on board Dutch 1930s barge Tamesis Dock which is moored between Lambeth and Vauxhall Bridges. Hire the lower deck or, if you have enough shipmates, the whole damn boat which can take up to 150 people. There's a dancefloor on the lower level and more than enough room for your DJ to spin the tunes, naturally including a sea shanty or two. Tamesis has hosted all kinds of gigs and club nights over the years, so you're in safe hands. But remember, landlubbers, this vessel may be docked but it still rocks with the tide of the Thames, so find your sea legs before boarding. Hire cost: lower deck: free-£195. Whole boat: minimum spend varies depending on time of year. Albert Embankment, SE1 7TP. 020 7582 1066. www.tdock.co.uk. Nearest transport: Vauxhall tube.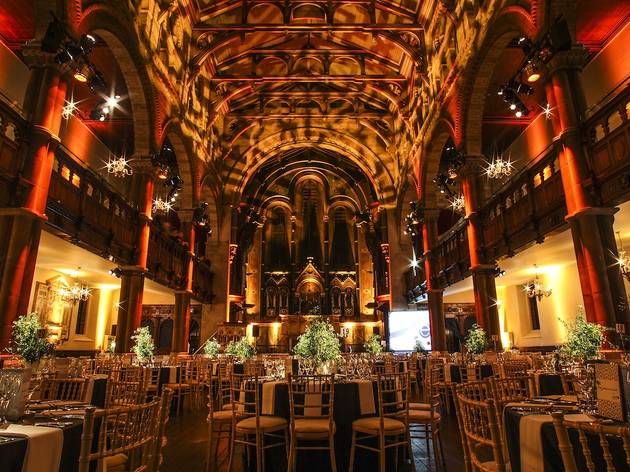 13/13
Desperate to outdo the Great Gatsby? You've won the EuroMillions and you want to throw a party that'll hammer home just how obscenely minted you now are. Head to One Mayfair and get ridiculous. Built in 1825, this impossibly opulent behemoth has two mezzanines, a first-floor terrace, something called a narthex (it's not contagious, it's just a fancy word for a lobby) and a grand hall that's extravagant enough to make your guests vomit with envy. Job done! Hire cost: from £12,000. 13A North Audley St, W1K 6ZA. 020 7380 1663. www.one-events.co.uk. Nearest transport: Bond St tube.
13 amazing party venues to cover any occasion
Looking to hire somewhere for a shindig? Read our guide and pick the perfect spot
Parties: generally a hell of a lot of fun. Finding a suitable venue for said party: a lot less fun and definitely not easy – until now. We ease your booking burden by picking a range of London venues to suit any kind of bash (and budget), from an office party to kids' birthdays to an all-night dancefloor marathon.
RECOMMENDED: London's best party venues