Be a judge at New York Night Train's Soul Clap & Dance-Off
Win the chance to have your say when NYC's hottest dance contest hits the capital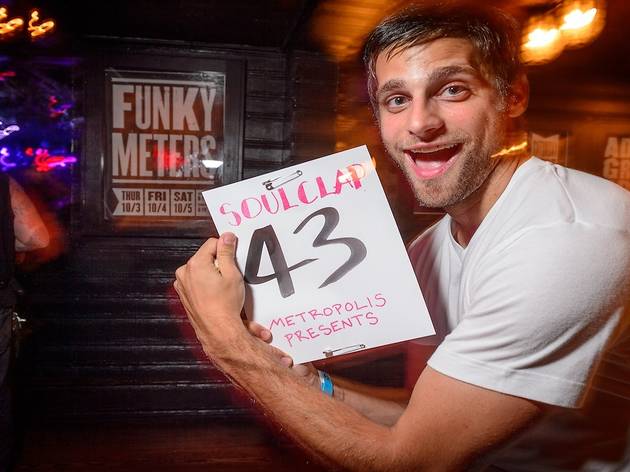 1/10
Filip Wolak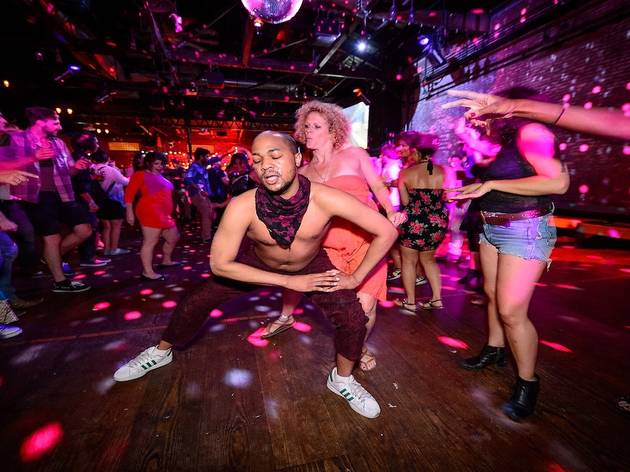 2/10
Filip Wolak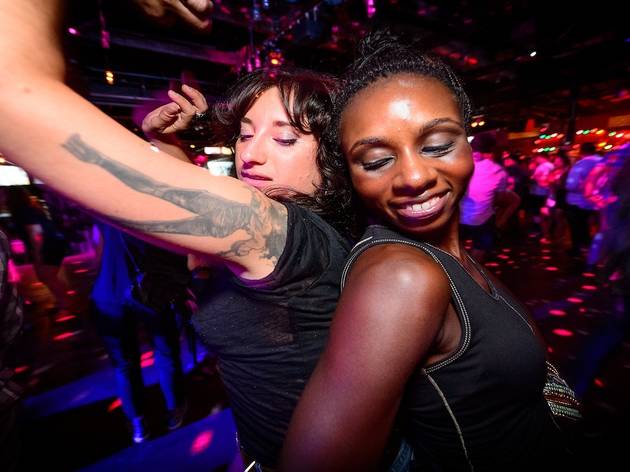 3/10
Filip Wolak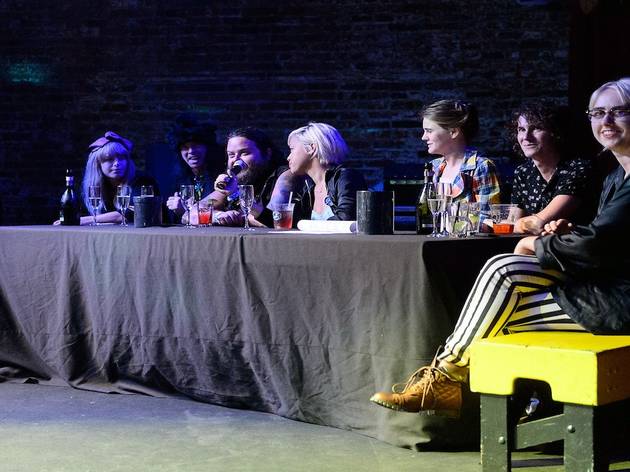 4/10
Filip Wolak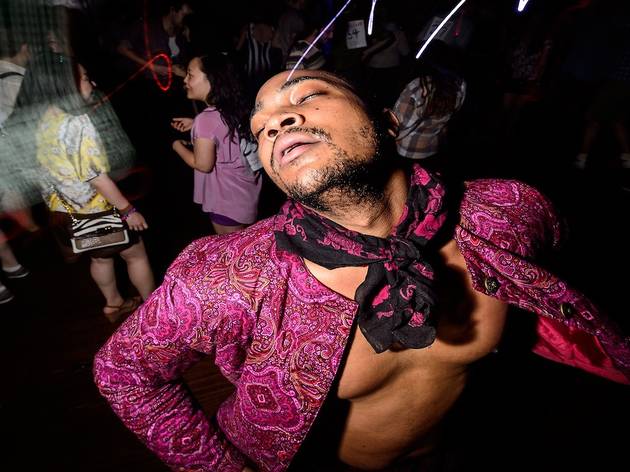 5/10
Filip Wolak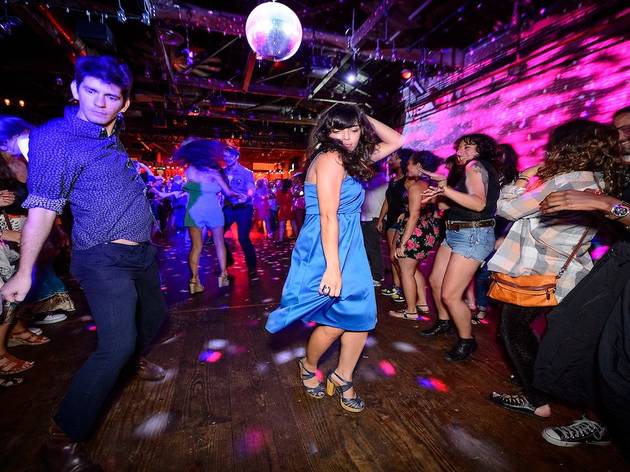 6/10
Filip Wolak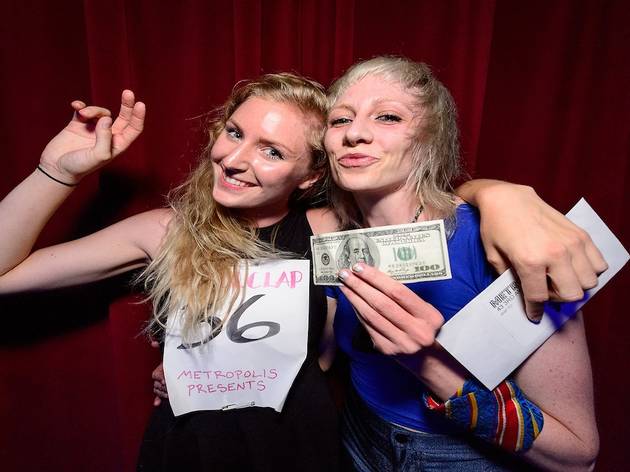 7/10
Filip Wolak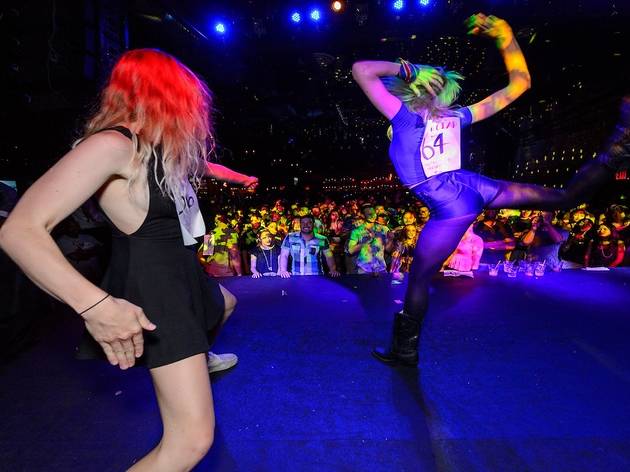 8/10
Filip Wolak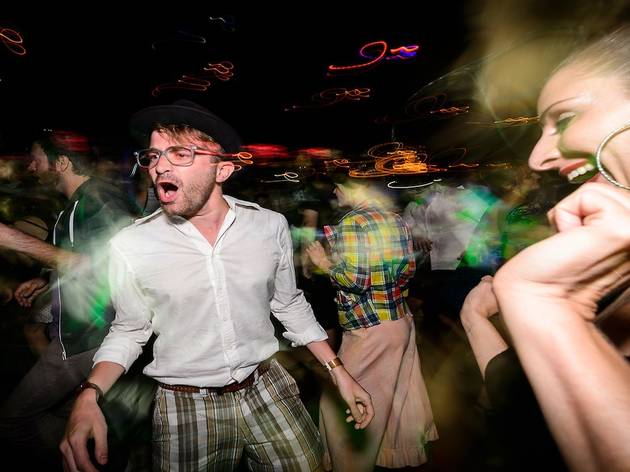 9/10
Filip Wolak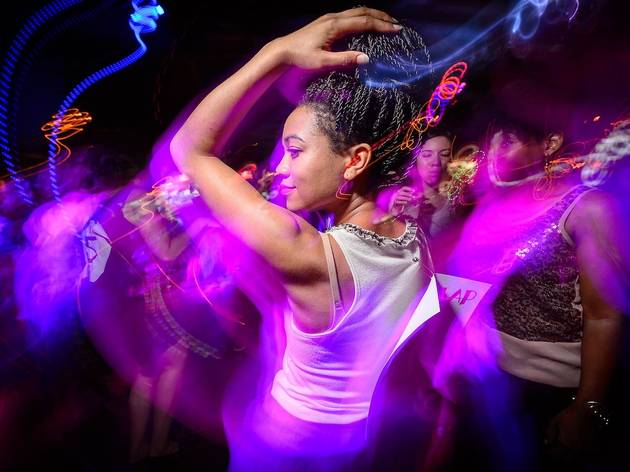 10/10
Filip Wolak
It's one of the most sweat-drenched, floor-pounding and longest-titled parties in America. For one night only, however, the
New York Night Train's Soul Clap & Dance-Off
will be coming to London. And it needs your help.
Usually based in Brooklyn Bowl in NYC, this hi-energy soul extravaganza will be relocating to its recently opened London branch in The O2 for a one-off this April. The Soul Clap & Dance-Off is the brainchild of dapper DJ and record collector Jonathan Toubin. He started throwing parties in 2007 and established a young, scene-spanning following that avoids the cliquiness and fashion slavery of most retro nights.
At its heart is the raw power of the humble 45rpm single, which Toubin exclusively uses for his sets. They're punchy in sound quality and short in duration, meaning his stomping collection of funk, blues and soul 7"s are delivered in quick succession, never giving the dancers an excuse to slink off.
Started as a way to give the DJ a break from deck duties, the dance contest is one of the biggest draws of the night. After a few solid hours of shaking, the lights are raised, numbers are attached and the contest begins – typically judged by a panel of musicians and local heroes. If you've got a mean soul shimmy, head down: it's only a fiver on the door. If you prefer to judge than jive, however, read on…
If you've always fancied yourself as the next Len Goodman, this could be your moment to shine. We're looking for a sharp-eyed soul to represent Time Out at the New York Night Train's Soul Clap & Dance-Off and help judge the contest. As well as the chance to flex your critical muscles and air some inspired putdowns as part of the night's celeb-filled panel, the sharp-tongued winner and five friends will be treated to free bowling,an all-you-can-eat fried chicken dinner before the event, and free beer all night at the party.

All you have to do is watch the below clip of some prime dancefloor action and give us your most inspired one-line judgment. We'll award the prize to whoever scores a perfect ten in our eyes, so dig deep for some creative one-line zingers!
Here are the hottest pre- and post-Carnival parties this August bank holiday
Read more
Soak up some of the capital's best sounds whilst soaking up some of the capital's best views
Read more
As London's most laser-heavy warehouse party celebrates its birthday, we take a look back at four years of To The Lazer Cave.
Read more
Looking for more rhymes and riddims in your life? We've got the rap on the freshest parties in town
Read more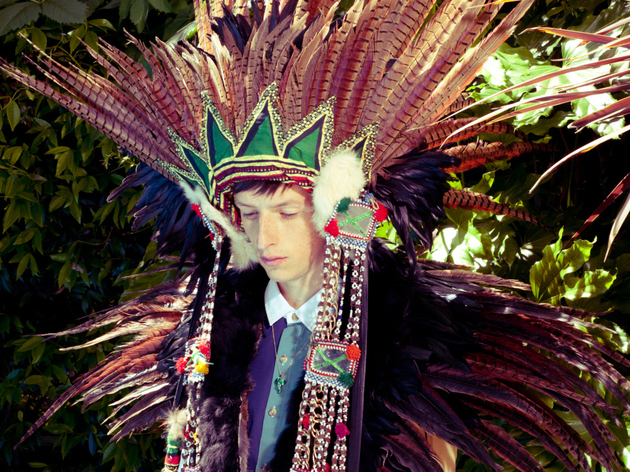 The best club tunes of 2013
Our clubbing critic and a handful of our favourite DJs pick their top drops from last year
Do attempts to limit opening hours on Kingsland Road spell its end?
Read more
The White Isle's Balearic heyday is being recreated this winter with an exhibition and a party
Read more
As dancehall party The Heatwave turns ten, Time Out celebrates six ways the collective bring Jamaican culture to the city, whistles 'n' all
Read more
Show more
See all Time Out clubs and nightlife features