Heads up! We're working hard to be accurate – but these are unusual times, so please always check before heading out.
Celebrating 15 years of Fabric
Five super-fans get nostalgic and tell us their clubbing stories about Fabric London
When Fabric London celebrated its fifteenth birthday in 2014, we spoke to five super-fans who know the club intimately. They told us their stories from over the years and spoke about why they love the iconic Clerkenwell venue.
If you fancy celebrating Fabric's 16 years, there's an extended weekend of partying taking place over October 16-18. Kurupt FM host a bassy takeover on Friday, and there's a 30-hour musical marathon from Saturday at 11pm, with giants like Ricardo Villalobos and Ben Sims taking control.
RECOMMENDED: Take a look at 20 amazing archive photos of Fabric.
And find out 14 things you didn't know about Fabric.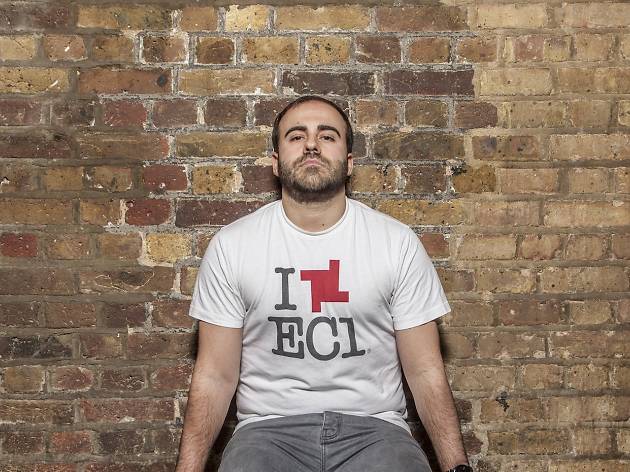 Rob Greig
Leon Vafeiadis
'Saying that I love Fabric would be an understatement. Fabric is my Saturday night and my Sunday morning. It's an integral part of my life. Nothing makes me happier than walking down those 43 steps. I remember in December 2011, I'd been in bed for three days with tonsillitis. I arrived, had a double espresso and proceeded to dance non-stop for six hours. I sweated so much that by the time I got home there was not a single trace of bacteria left in my body. That morning, I established that Fabric is an essential part of a healthy lifestyle.
'After almost ten years, it's all a blur with some intensely vivid memories. However, Sunday mornings in Room Two, from 5am until close, is special for me. As the "weak" depart, you're surrounded by dancing machines who are there until the end. Some of my highlights include sets by PAS, Sandwell District, O/V/R, Vatican Shadow, Samuel Kerridge and every birthday set by the wonderful residents Craig Richards and Terry Francis. I've always said that the day Fabric ceases to operate is the day I leave London. As long as Fabric is here, then I'll be here. That won't change.'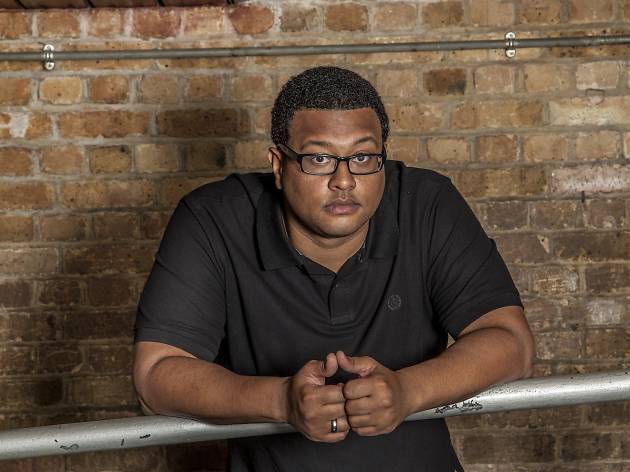 Rob Greig
Wayne Mackenzie
'I've been going to Fabric since the beginning, but really ramped up my attendance from about 2003. Fabric just always gets it right: line-ups, choice of label residencies, atmosphere – everything. As a D&B fan, the club has championed the genre and is the best place in London to see the biggest DJs killing it. I'm pretty sure I've spent more time there than I have in my own flat.

'There's something about Room Two – it's not too big, not too small, it's just right. When it's really loud and pumping, it's the best place in the world. There are plenty of stories I could tell you from that place, but then I'd have to kill you. But seeing a water fight start as the lights came up at the end of an Andy C set in Room One was quite a funny moment. As are the times when I'm mistaken for famous DJs. Just to clear it up: I'm not MistaJam. Or dBridge.

'I remember doing a lot of 9pm queueing in the early days. There was a really big queue for Scratch Perverts' beatdown event. They used to do their own night every year, where they took over the club. The first year they did it, the queue went all the way round to Farringdon station.

'I'm proud to be a Fabric regular and look forward to many more years to come.'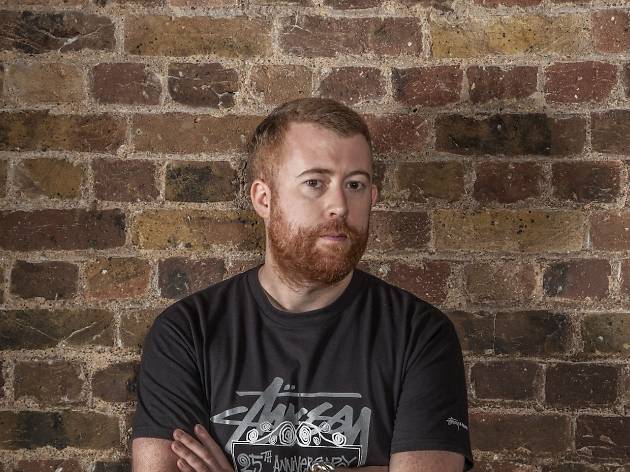 Rob Greig
Gareth Potter
'I started going around 1999 because my friend Tony played there. I live by the idea that good people know good people, so I'd go with him and meet these amazing and creative individuals. I started to love being there because of all these great people I'd meet, not to mention the music, which never stopped being incredible. The standard of the place would blow my mind: the sound, the visuals – it was all exemplary.
By 2004, my best mate James and I were regulars, going near enough every Friday, then Saturdays, too. We were part of the furniture. Someone once asked how much time I'd spent at the club. I did some rough maths and it came to about six-and-a-half months. I consider it time well spent, because I'm still friends with so many people from that period and they enrich my life to this day, It's an infectious place and has always been welcoming.
'I brought my dad once. He was quite confused – he didn't understand why we managed to get in free or jumped the queue. When I introduced him to someone who worked there, he couldn't understand why they bought us a bottle of champagne. He looked at me and asked if I was a drug dealer. He kept saying, "This isn't normal. You don't walk into clubs and have all these things happen." I said, "I've been coming here for over ten years, these people are just family!" He had a good time, though. He flirted with all my friends. He's got the gift of the gab.
'I've seen some ridiculous things happen inside those silver doors but most of my memories are music-based: Craig Richards, Scratch Perverts, Andy C, Terry Francis, Dillinja, Derrick Carter, they've all played music that will stay with me for a long time. But the list is endless.'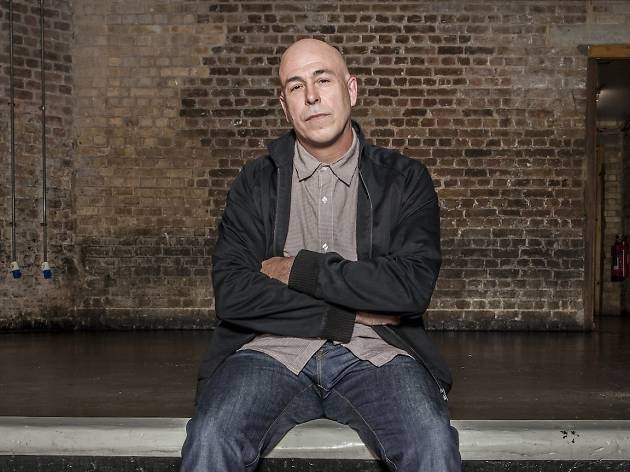 Rob Greig
Simon Young
'I went to Fabric for the first time a few weeks after it had opened. At the time the scene felt like it had gone a bit stale. Walking into the club for the first time just felt different. There was an attitude and an energy about the place that I hadn't experienced for a while. The soundsystem was crystal clear and there wasn't a single "superstar DJ" in sight.

'Early Sunday mornings felt magical. There was a togetherness on the dancefloor – the music, the people, the space. Everything felt just right. I've met some of my best friends on that dancefloor, who I know will be friends for life. I've DJ'd here as well. Room One is amazing, but I love Room Three. It's one of my favourite places to play in the world. You're that much closer to the crowd and it's that little bit smaller – I feel there's more of a connection with people in that room. Seeing DJ Sprinkles in Room Three recently was one of the best sets I've heard in a long, long time.
'To name a best night at Fabric would be impossible. The on-and-on weekends and the birthdays are always pretty epic, but I've have had so many amazing nights there I couldn't possibly pick out one as the best ever. Happy birthday, Fabric.'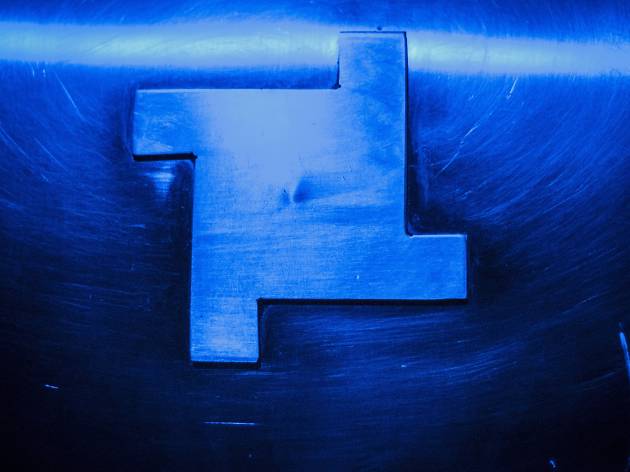 Danny Seaton
India-Jazmine Saax
'When I first started going to Fabric, it became a regular thing to go and dance, literally all night, to drum 'n' bass, in Room Two mainly, as [record labels and club nights] Metalheadz or Hospitality used to be there a lot. It was solid D&B. One night, I spent eight hours in there, just dancing really hard.
'Fabric just feels quite homely for me. I feel like everyone there – the bouncers and the staff – care about you having a good time. You're not treated like cattle. And also, I'd like to shout out nights by [record label] Hessle Audio. It's really something special when they do their full takeovers of the club.
'I remember once taking bags of apples to the club, when they were in season. I lived in Wales at the time and had an abundance of really nice apples from our orchard. I just felt like Fabric gave me so much, that I needed to give something back. I offered them to the bouncers – some of them were like, ''No, are you mad?", but a few of them said, ''That's amazing, thank you so much!" I do occasionally take chocolate brownies or cookies as well. I just feel that Fabric is always giving me good parties, so when I can and when it's practical I take some baked goods along with some good vibes.
'Once, I left my trainers back home in Wales and had to go out in London and buy a new pair. I bought a pair that were a size too small and therefore didn't have enough surface area for me to stay upright when I was dancing. The club was so packed and I was dancing so hard – I did fall over a few times, but I just fell into other people and they picked me up.
'Years ago, my housemate and her friend were employed by Fabric to hand out cups of tea in the queue outside, to keep people warm in winter, which is a really friendly thing for the club to do. Thank you ever such a lot for the good times, Fabric!'
Support Time Out
We see you're using an ad-blocker. Ad revenue is Time Out's main source of income. The content you're reading is made by independent, expert local journalists.
Support Time Out directly today and help us champion the people and places which make the city tick. Cheers!
Donate now