Mayfair clubs
Discover the best Mayfair clubs, bars and hot spots, as well as clubs in Leicester Square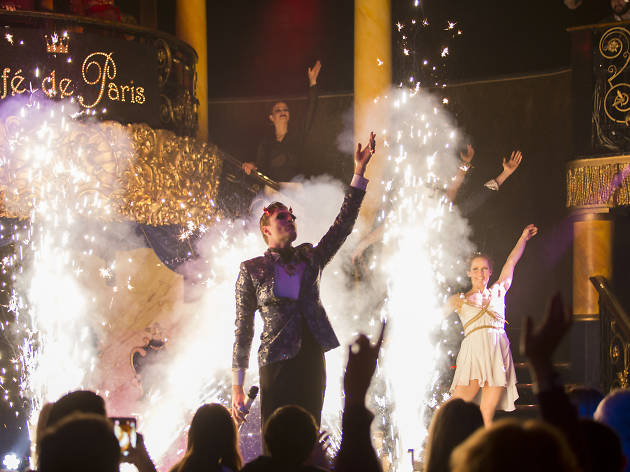 There may be plenty of clubs in Soho, but if you head just a bit further west or south you'll unearth Mayfair clubs and a whole bunch more clubs in Leicester Square. Prices tend to be higher here, but if you have the extra cash you'll find a range of places to splash it at. Including long-standing Moulin-Rouge style nightspot Café de Paris, the Playboy Club London and Mayfair's Karaoke Box with its seven themed rooms, for those times you're just itching to belt out 'Paparazzi' in 'Lady Gaga's Padded Cell'. See if there's something that'll tickle your fancy in our round-up of these Mayfair clubs in central London.
What's on? Club nights in Mayfair
Nightlife, Cabaret and burlesque
Clubs, House, disco and techno
Nightlife, Cabaret and burlesque
'Briefs' comes to Christmas Leicester Square in November 2018. This review is from 2017. Shivannah – the host-cum-ringmaster of racy cabaret-circus show 'Briefs' – is so engaging that even his pre-show request for us to turn our phones off is entertaining. And that sort of says it all, because from that moment of usually-nondescript-theatre-admin the 'Briefs' boys will have every speck of your attention. In fact, even before the troupe emerge in their pastel morning suits – no shirts, obvs – the tent is in full-on celebration mode, with a party playlist blaring as the audience takes their seats. It's a welcome return to the South Bank for the Brisbane boys, who've sold out their London shows for the past three seasons. With a raid-worthy wardrobe – there's feathers, lamé and huge beaded necklaces for everyone – this time their exhausting-sounding combo of comedy, drag, burlesque, contemporary dance and circus has a sci-fi spin. They've come to visit our grim present from the oh-so-glittery future to show us that things get better (thankfully without the use of a 'D:Ream' number) and how to get there (nice manners will help, apparently). There are far-ranging references, going from 'Armageddon' to 'Alice in Wonderland', with a 'bunny rabbit' performing simple-seeming – but actually kind of mind-blowing – tricks with alarm clocks. Meanwhile, Mark 'Captain Kidd' Winmill has mouths agog as he flips and twists around in an awe-inspiring aerial display: his trapeze skills are
Explore more of Mayfair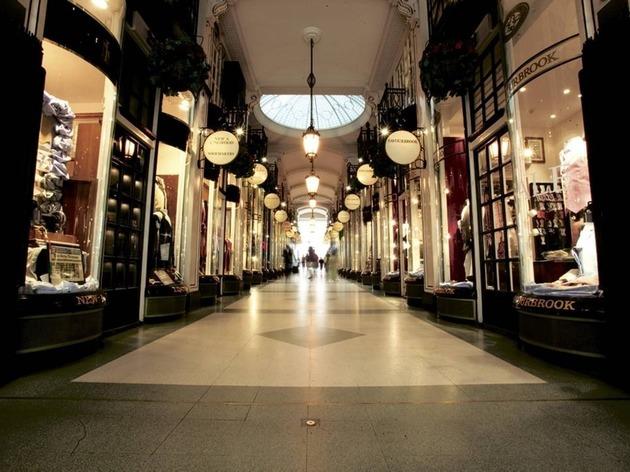 Discover the finest restaurants, bars and pubs in Mayfair, peruse the shops or get pampered at the finest spas and find plenty of things to do in W1.