Valentine's Day parties in London
Impress your date or find a mate with your mind-blowing moves this Valentines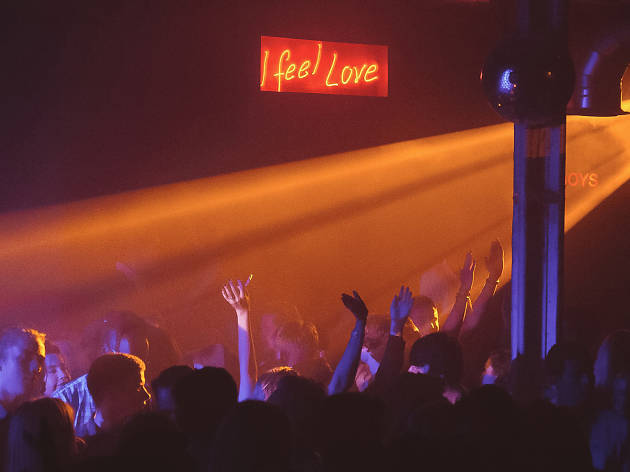 Valentine's Day 2017 is going to be extra special. Why? Because it falls on a Tuesday, meaning extra scope for celebrating the weekend before, the day itself and weekend after. Here are the parties that London has to offer this Valentines, with plenty to do for loved-up couples, embittered singles and anyone looking to segue messily from the latter to the former. Have fun out there, and don't do anything we wouldn't do!
RECOMMENDED: More Valentine's Day ideas
Parties on Valentines Day
Ultra-welcoming queer performance mixer gets all hot under the collar for Valentines with drag king collective Pecs. The kings will be upping the ante with extra-sexed up sketches and dance routines. Get ready to fall in love.
Read more
See more parties this Valentine's weekend
Your Valentine's Day soundtrack
The business of writing a love song – one that's not cheesy or clichéd – is a challenge that the greatest songwriters have wrestled with ever since the first caveman grunted a serenade to his beloved. Now, after painstaking research, we have arrived at what we believe to be the 50 best love songs ever recorded.
Read more
Sponsored listing
Club 49
Located on Greek Street, Club 49 proves a popular choice with the Soho crowd. Upstairs is a main bar with a VIP area, while downstairs hosts the dance floor with its regular live music and DJ nights. It's mostly about the entertainment here, with cocktail orders keeping the party crowd well-oiled - think classics like mojitos, moscow mules, mai tais and manhattans and you won't go far wrong. There's a varied selection of martinis on offer too, as well as beers by the bottle and a short wine list visiting the old world and new.   Those looking to soak up the booze with some food can tuck into bar bites with a Lebanese bent. If you're booking a party then you can pre-order canapés and platters for the group.