Heads up! We're working hard to be accurate – but these are unusual times, so please always check before heading out.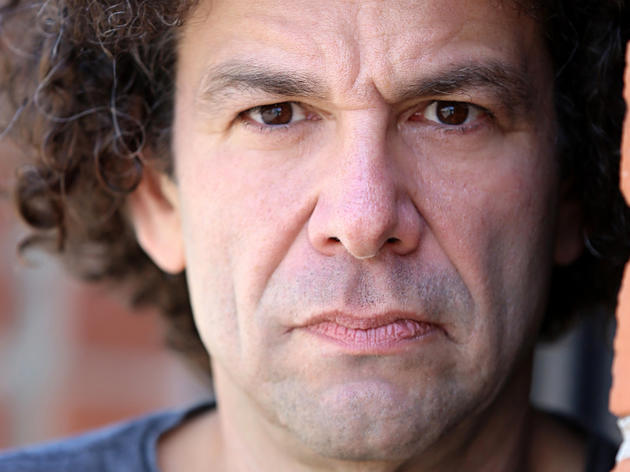 Al Lubel in… I'm Still Al Lubel review
Pleasance Courtyard
Fear of death is a big theme in Al Lubel's comedy. As is Al Lubel's relationship with his mother. Whether or not Al Lubel is a homosexual creeps into the mix. Also look out for Al Lubel's stance vis-à-vis the 'n'-word. One time Al Lubel messed up a relationship in college. One time Al Lubel didn't want to get out of bed. One time Al Lubel considered wetting himself.
If you think I'm saying 'Al Lubel' too much, you should consider whether you really want to see this act, as it mostly involves lawyer-turned-comedian Al Lubel talking about Al Lubel. In particular, Al Lubel gains unequivocal joy from voicing his own name: Al Lubel. Al Lubel. Al Lubel. When he says it – he confesses on stage – it's like he's fucking himself in the ears. That's the level of narcissism we're dealing with.
Not that Lubel (let's ditch the Al bit for a moment) is so self-centred he's not a good stand-up. He is. He's a veteran of half-a-dozen 'Letterman' show appearances. Tonight, he's doing his utmost to build a rapport with a much smaller audience – taking his radio mic off early on, shuffling ever closer to the crowd, trying to speak to people on the level about… you guessed it, Al Lubel.
That's part of the joy of the middle-aged New Yorker's comedy – the ability to sustain a silly joke longer that anyone would think it could be funny. Like his self-obsession, for example, and how everything always comes back to Al Lubel. It's a ploy that requires absolute commitment, and on a swelteringly hot night, when the comedian's hip is hurting, that ambition to escalate things to an absurd level doesn't quite win through. Instead Lubel flicks through topics. He jumps between different characters, locations and times in his life without really gaining purchase on any one area. He can't seem to find that friction; that edge to sharpen his jokes against. You're left with a nice guy version of Sideshow Bob trying to keep 40 far-too-warm people vaguely happy.
There are hits in there. The one-liners especially ('I was walking down the street one day, and I suddenly thought: "Nothing ever dawns on me"'). But the economy and intensity which define his best moments are sadly lacking from the performance as a whole. You could blame the oven-like venue, but really there's no one more responsible than Al Lubel. ​
'Al Lubel in… I'm Still Al Lubel' is at the Pleasance Courtyard, 10.30pm