Brent Weinbach – Appealing to the Mainstream review
Gilded Balloon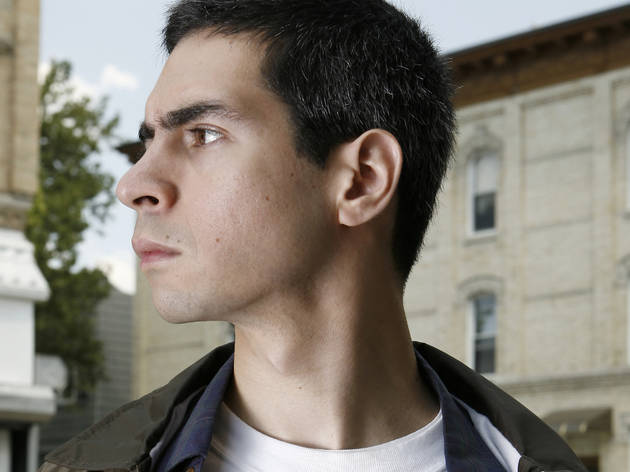 Determined not to keep his audience in the dark, Brent Weinbach closes his show by explaining what his hour of stand-up has all been about. I'm sure some of tonight's baffled punters would have found the summary more useful at the start, but for the rest of us the US comic's unique brand of absurdism is beguiling.
'Appealing to the Mainstream' is effectively one big in-joke, but one that anyone with a basic knowledge of stand-up can understand. The Andy Kaufman Award-winner deconstructs comedy tropes by taking standard stand-up ideas and filtering them through his bizarre mind. You will lose faith in him, on numerous occasions, as he stretches ideas to a patience-testing degree. But just as he begins to lose you entirely the LA-based comic adds another layer of absurdity, or brings his material full circle, and it's fascinating to watch.
'People think I'm too stiff,' he says, in a robotic delivery. 'Newscaster-y,' is how he describes it. But this extreme deadpannery serves to highlight his ridiculous parodies of comedy stereotypes, from Def Jam comics to observational stand-ups and proper puerile toilet humour. His routines spiral in on themselves, until his characters are playing other characters, or even doing impressions of their impressionist.
And, hey, it's funny too. Weinbach is fascinated by unexplainable laughter – when it's not clear what we're laughing at – and there are plenty of bewilderingly funny moments here. His emotionless delivery adds a disconcerting edge to any audience interaction and his writing is pleasingly stupid.
Occasionally, he doesn't quite succeed in bringing an idea that's slipped into 'unfunny' back to humourous territory, and his finale is a bit of a dud. But, somehow, by commenting on what kind of comedian he
isn't
, Weinbach shines through as a unique comedy voice.
'Brent Weinbach – Appealing to the Mainstream' is at the Gilded Balloon, 9.15pm