Heads up! We're working hard to be accurate – but these are unusual times, so please always check before heading out.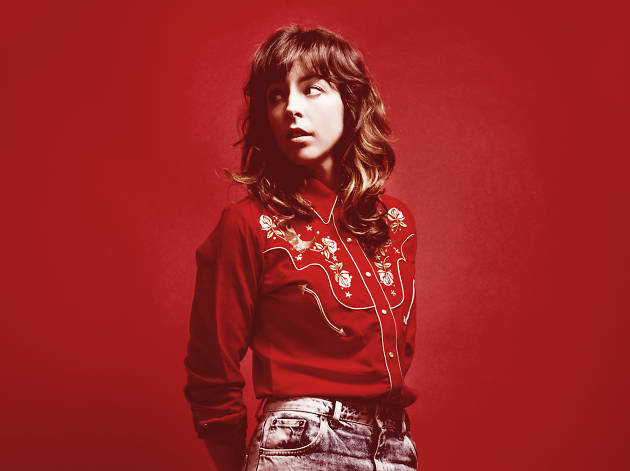 Bridget Christie on single-handedly ending global female oppression
She's only the third woman in over three decades to win the Foster's Edinburgh Comedy Award. Has this recognition finally solved the issue of everyday sexism?
To date, I've written two full stand-up shows and one BBC Radio 4 series about feminism. I think everyone would agree there isn't anything else to say on the subject, either by me or by anyone else. I've pretty much single-handedly ended all female oppression, in all its forms, on a global level. Posters of my gurning face should be stuck up in ladies toilets around the world to remind the 3.52 billion women of my sacrifice for them.

My routines about abhorrent violations of human rights, such as the 'Bic for Her' biro pens, which were gender specifically designed to fit women's hands, have infiltrated every patriarchal society and comedy award judging panel on earth and caused utter chaos. Apart from in the Home Counties, where they didn't understand my Gloucester accent. Ban Ki-moon, the UN's Secretary General, can tick women off his list now and concentrate on other issues, because I've sorted it all out.

British-Iranian law graduate Ghoncheh Ghavami, 25, may still be on hunger strike in Iran's notorious Evin prison, where she has spent more than 100 days – 41 of those in solitary confinement – for campaigning for the right to watch a men's volleyball game. But I'm sure that once Iran's President, Hassan Rouhani, hears my joke about McCoy's thick-cut crisps being advertised as 'man crisps', he'll realise that locking up a woman for wanting to watch a ball being hit over a net makes you look like a bit of a twat.

I must admit that I've had a little bit of help along the way. I was overjoyed when Malala Yousafzai, the Pakistani schoolgirl shot by the Taliban for speaking out about a girl's right to an education, became the youngest person ever to win the Nobel Peace Prize. She has inspired the world with her down to earth pragmatism, courage and dignity. But let's not forget, I won two Chortle Awards this year.

I'm not saying it wasn't brave of a 15-year-old girl to put her life at risk for freedom and democracy, but I did a gig in Hull last week, and there was no backstage toilet. I had to queue up with my audience in the interval. I'd say that was pretty brave.

Then, on top of that, a fruit fly kept buzzing around during the first half of the show, so I had to deal with that in an amusing way too. The venue was in an old fruit market, though, so one might argue that the fly had more of a right to be there than I did. Anyway, my point is, I think we all know who the true feminist hero of our times is.

I've made quite an impact in the motoring world as well. Sir Stirling Moss (who said women lacked the mental aptitude to race cars) heard my routine about him and now only books taxis through Lady Cars.

It's quite tiring fixing everything all by myself. I'm not sure what Amnesty International do all day, or the Department for International Development, or the End Violence Against Women coalition, or One Billion Rising or all the tireless anti-FGM campaigners and activists. Why don't they just write some jokes and have done with it all?

'Bridget Christie – An Ungrateful Woman' is at Soho Theatre until Fri Nov 21 and Jan 2 to 10 2015, and Battersea Arts Centre on Mon Dec 15.