Heads up! We're working hard to be accurate – but these are unusual times, so please always check before heading out.
David Baddiel – Fame: Not the Musical review
Menier Chocolate Factory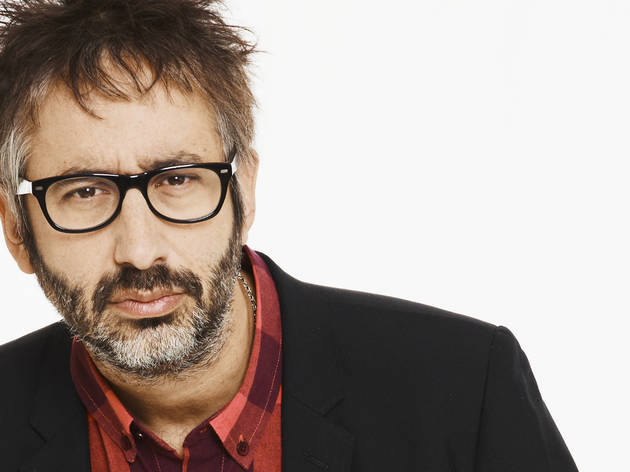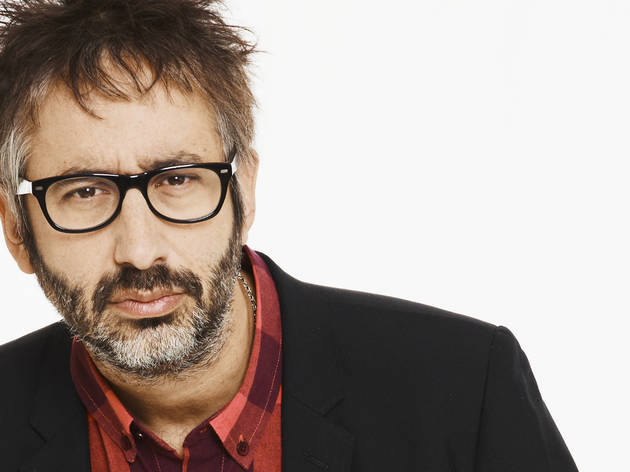 © Avalon
David Baddiel – Fame: Not the Musical
'It's considered vulgar,' says David Baddiel, on publicly acknowledging his own celebrity. Indeed, it takes guts to return to the stand-up circuit after a 15-year break with a
show examining one's own personal experience of being famous
. But whereas Ricky Gervais went down the OTT-arrogance route in his fame-themed offering, Baddiel balances any self-obsessive woes with self-deprecating stories and smartly debunks his 'obnoxious lad meets arrogant Jew' reputation.
To us muggles, Baddiel explains, fame is seen from two angles: a glitzy, party-centric lifestyle marketed to us as 'the dream', or a painful, maddening path to self-destruction. The 49-year-old comic's show highlights a third, undisclosed side of celebrity: the small, mundane ways that it affects your life.
The former 'Mary Whitehouse Experience' star name drops well-known pals almost constantly, but Baddiel is always the butt of his stories, sharing his embarrassment of being ridiculed by national journalists or sputtering a mortifying slip-of-the-tongue on live, national TV. It's an insightful glimpse of the reality of life in the public eye, and a side of celebrity that's rarely talked about so openly.
If you're thinking 'this sounds more like a TED talk', you're partly right. 'Fame: Not the Musical' is effectively a comedic lecture: Baddiel paces the stage and flicks through PowerPoint aids while recounting his anecdotes, and his writing is more witty-Sunday-paper-columnist than uproariously funny stand-up.
The biggest laughs, in fact, don't come from the comic himself, but from the internet: hate-filled tweets from Twitter trolls or responses from Baddiel's sharp-witted followers. The material gets a little repetitive, too: there's a story about a case of mistaken identity, then another, and another (he's not Ben Elton, by the way. Or Ian Broudie. Or Ben Elton.)
But it's Baddiel's modesty and sincerity that makes this a compelling, insightful two-hours. It's a show that might not live with you forever, but you'll certainly remember its name.