Improv comedy in London
Like your comedy a bit more off-the-cuff? Try an improvised show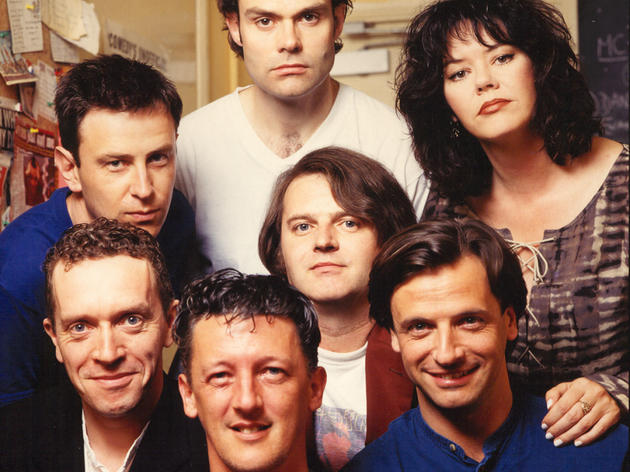 'Whose Line Is It Anyway?' provided a cool, sophisticated platform for improv in the '90s, but ever since then it has largely been seen as unfashionable and unpopular.
But times are a-changin'. Alongside the long-established Comedy Store Players, there are now plenty of supremely talented improv groups performing on the London circuit (our current favourites are Jane Austen-themed troupe, Austentatious).

So, why not broaden your comedy horizon with an off-the-cuff, improvised show? To help you get started, the list below shows the next ten improv comedy gigs in London.
Upcoming improv comedy shows in London
Stand-up, anecdotes and a bit of improv from Andrew Maxwell, Lauren Pattinson and Caimh McDonnell.
Read more
Improv gets a bad rap in this country, but anyone who dismisses the genre clearly hasn't seen Austentatious. This highly impressive troupe perform a completely improvised Jane Austen novel, complete with period dress and cello accompaniment, with marvellous results. Made up of Andrew Murray, Amy Cooke-Hodgson, Joseph Morpurgo, Cariad Lloyd, Graham Dickson and Rachel Parris, they're all hugely talented performers, able to keep the gag rate high and the made-up story rolicking along. Tremendous fun.
Read more
See our pick of this month's top ten comedy shows