Heads up! We're working hard to be accurate – but these are unusual times, so please always check before heading out.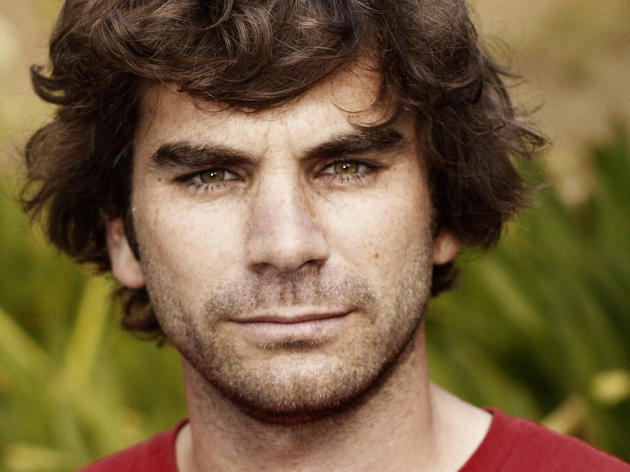 Jon Bennett – Fire in the Meth Lab review
Assembly Roxy
It's very likely that Jon Bennett has had a weirder life than you. Have you, for example, ever had a penis in your ear? Have you ever seen your older brother exorcised? Bennett has, and those two incidents are just the tip of his bizarre, hilarious and tragic iceberg.
You might know Bennett for his well-received live show (and also book and photography exhibition) 'Pretending Things are a Cock', which found him discussing how his childish obsession with, well, pretending things are a cock had taken him on a global quest. However, the puerile (and, let's face it, funny) premise was actually a platform for him to flex his storytelling muscles. It turned out he was rather good at it.
Thus, 'Fire in the Meth Lab' sees Bennett diving headfirst into full storytelling mode as a more confident and assured performer. Once again, he mercilessly tears open the lid on his childhood and personal life, weaving together bizarre tales, hilarious anecdotes and self-reflection, interspersed with the occasional slideshow – don't cringe at the 'S' word; it may sounds boring, but it definitely isn't.
Without wishing to give too much away about Bennett's incredible tale, it focuses on one of his older brothers, Tim, a complex character (to put it mildly), who wound up in prison. Bennett's relationship with Tim is a troubled but moving one, and provides the basis for many of the laughs, and a few gasps.
Speaking of which, Bennett has an uncanny and unnerving ability to make you crease up with laughter before dropping a perfectly timed bombshell – in the second or so it takes for your brain to wipe the smile off your face, you're already feeling guilty for laughing at this man's life. And then he tells you about Jason Donovan's views on nuclear disarmament and the creasing begins again.
When first entering the venue, it seemed unlikely that a seated, nervous and twitchy Bennett – albeit outgoing and chatty with it – would be able to command, let alone entertain, the audience for an hour. Very quickly, however, he reveals himself to be an outstanding and wholly engaging storyteller.
At the end of the show he thanks the audience for taking a chance on a performer they probably haven't heard of, imploring them to carry on taking those risks and visiting the smaller shows. If all the smaller shows were as good as 'Fire in the Meth Lab', you'd never need to search out a famous face again.
'Jon Bennett – Fire in the Meth Lab' is at Assembly Roxy, 8.15pm