Heads up! We're working hard to be accurate – but these are unusual times, so please always check before heading out.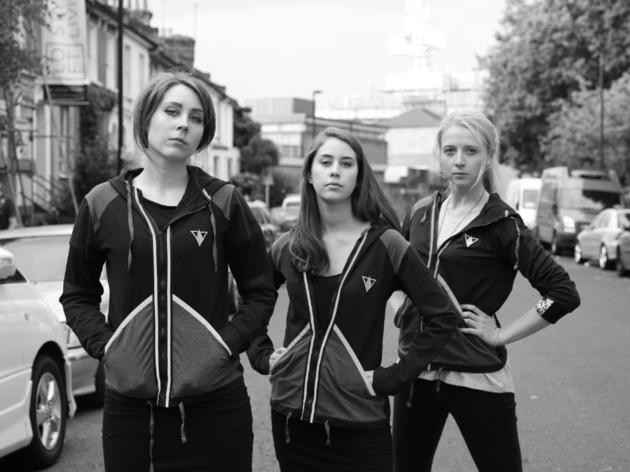 Massive Dad review
Pleasance Courtyard
Budding sketch acts: for a how-to-guide on sketch comedy, see Massive Dad. The trio, made up of Stevie Martin, Liz Smith and Tessa Coates, are barely a year old (in sketch years, that's just past 'shitting yourself') and they've already produced an impressively slick debut show that's brimming with smart, unexpected jokes.
OK, so their basic ideas aren't exactly groundbreaking. Many of the trio's concepts are from the sketch textbook; what troupe's first hour-long show would be complete without a parody of a West End musical? Well, Massive Dad have two, albeit one in which they don't actually break into song, having not cleared the copyright. But Martin, Smith and Coates totally own each idea and always find fresh, funny angles.
The narrative gluing the skits together explains that the troupe were assembled 18 months ago, in their non-descript Eastern European home country, after jointly winning comedy's version of the Hunger Games. Their job now is to tour the world, performing 'something you might not have seen before. It's called "sketch comedy".' It's a neat if slightly superfluous hook, but it does give the trio an excuse for an elaborate 'Rocky'-style montage towards the end of the show.
Before that, though, we're treated to scenes spoofing meaningless daytime TV chat show debates, over-elaborate educational theatre troupes and twee Radio 4 plays, all deftly executed. Barely a sentence goes by without two or three well-crafted jokes, and they have a cunning eye for bold visual gags.
Performance wise, there's no scene-stealing member. Nor is there one who, you know,
must be a great writer
. Martin, Smith and Coates are all equally versatile performers and gel together seamlessly. If the Fringe were a comedy version of the Hunger Games, Massive Dad would survive till at least page 250. May the odds be ever in their favour.
'Massive Dad' play the Pleasance Courtyard, 6pm