Heads up! We're working hard to be accurate – but these are unusual times, so please always check before heading out.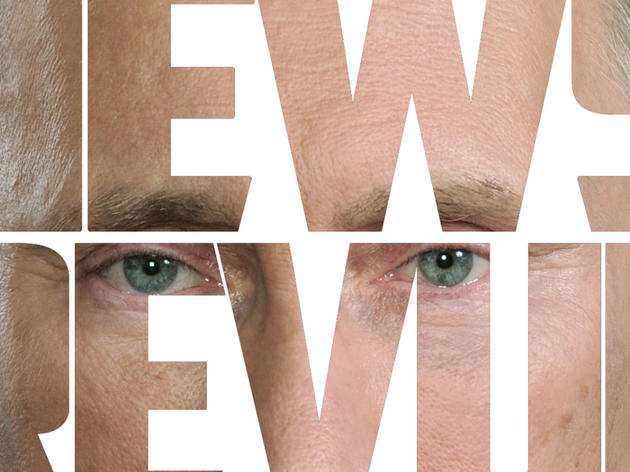 NewsRevue 2014 review
Pleasance Courtyard
NewsRevue is, apparently, the longest running live comedy show in the world.
In the world
, people. That's impressive. Started in 1979, the song-heavy news satire still runs every weekend in London and makes an annual appearance at the Fringe, all of which means it must have been doing a lot of things right for a very long time; ex-NewsRevue cast such as Bill Bailey, Reece Shearsmith and Alistair McGowan would no doubt agree. Essentially, as long as there's stuff happening in the world, NewsRevue will probably be around to take the piss out of it in song and script.
Tonight's performance takes the usual satirical swipe at both current affairs and celebrity culture, ripping through everything from the phone hacking scandal to Oscar Pistorius to the upcoming Scottish independence referendum (an understandably popular topic with the Edinburgh crowd) to Michael McIntyre. The writing is solid, gags are executed impeccably, songs are sung soundly, and as with any good news satire, the material is merciless and sometimes controversial – a lightning-quick voiceover on ADHD, for example, causes a few audible gasps of disbelief. However, the laughs aren't quite as frequent as they could be or as frequent as in NewsRevue's previous Fringe shows.
It seems almost unfair to wrap its knuckles for not being as good as its 35-year history, but with such an impressive track record, it's kind of hard not to. A series of sketches featuring a wide-eyed, childlike Nick Clegg desperate to impress David Cameron might have been cutting a few years ago, but they feel a little lacklustre in 2014.
That's not to say there aren't plenty of good moments – a skit about Rebekah Brooks hits all the right notes – and if you've never encountered NewsRevue before, it's quite possible you'll walk away satisfied. But if you know even a little of the background, you'll know that it can bite a little harder.
'NewsRevue 2014' is at the Pleasance Courtyard, 6.30pm