Whose Line Is It Anyway?… Live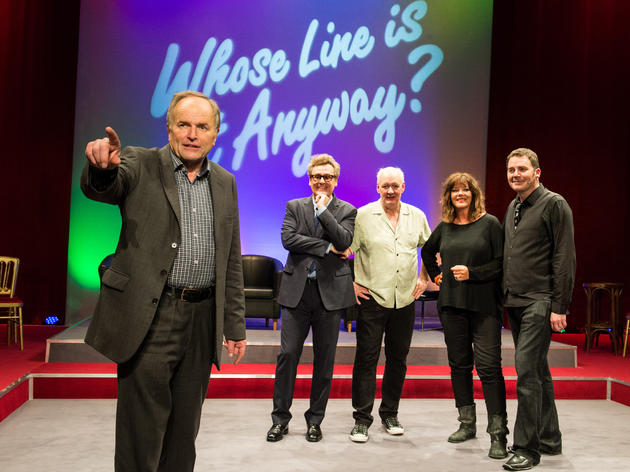 1/5
© Manuel Harlan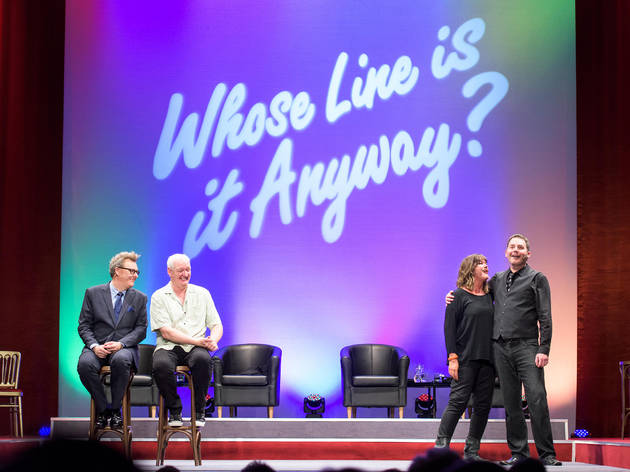 2/5
© Manuel Harlan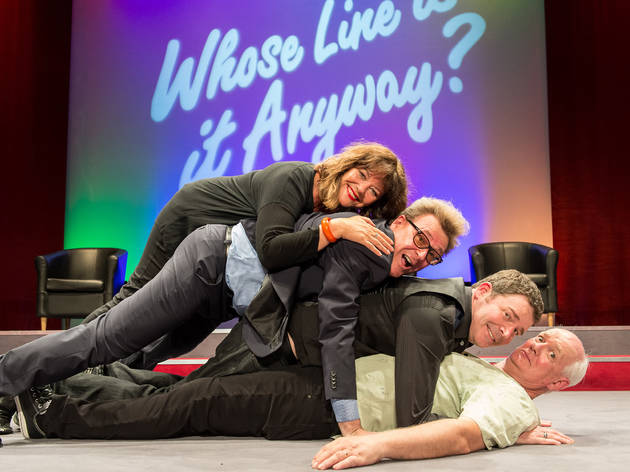 3/5
© Manuel Harlan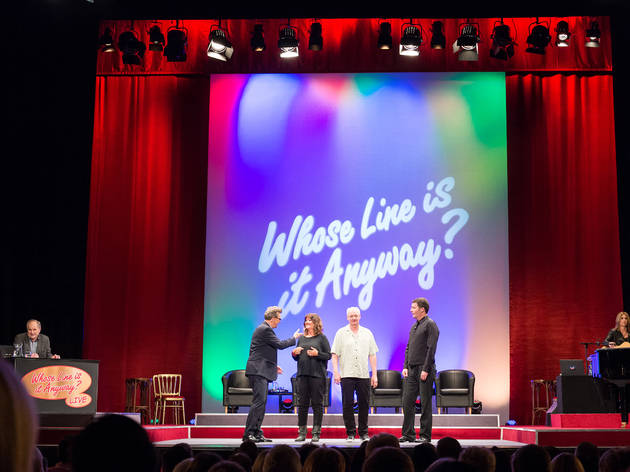 4/5
© Manuel Harlan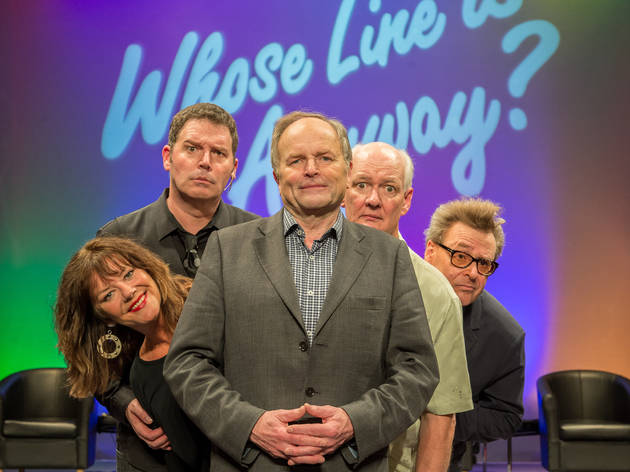 5/5
© Manuel Harlan
Time Out says
After a triumphant live debut in 2015, the legendary TV improv show returns to the capital
Below is our review of the 2015 'Whose Line...' show.
Back in the late 1980s, when 'Whose Line Is It Anyway?' debuted on Channel 4, improvised comedy was a novelty. These days the art of making stuff up on the spot is an established part of the comedy landscape and the capital is teeming with lively improv groups. Which begs the question: why shell out to see a live version of a long-defunct TV show?
The answer is simple: because it's hilarious – a delirious quick-fire delight from the off.
Host Clive Anderson begins the evening with some witty scene-setting, before introducing the performers – and past 'Whose Line…' regulars – Greg Proops, Colin Mochrie, Brad Sherwood and Steve Frost. The crowd go wild. And rarely let up over two manically entertaining hours.
The games – many of them familiar from the TV show – come thick and fast. An early highlight sees the performers communicating only in questions. Silliness is piled on absurdity before Mochrie finally breaks his opponent: 'Why do you ask so many questions?' Tonight, Mochrie is on fire. The Canadian veteran is a kind of improv savant capable of astonishing leaps of comic imagination ('You've changed my penis into a xylophone?') and sublime physical comedy (a skit where he plays an ageing lap dancer batting her breasts back and forth like a swingball has the audience in fits). He's worth the ticket price alone.
But one thing Mochrie can't do is sing. Thank God, then, for Brad Sherwood, whose mastery of music styles – from hip hop to doo wop to stadium rock – does that rare thing: makes musical comedy laugh-out-loud funny.
What's obvious from tonight's buzzing performance and jubilant audience reaction is the show has been absent for too long. I mean, where else in London can you see four men (three of whom can't sing) conjure from thin air a 'Les Mis'-style musical about a gas fitter from Essex called Neil? Nearly 30 years on, 'Whose Line…' is back and fresher than ever. You couldn't make it up.
Read our interview with 'Whose Line Is It Anyway?' host Clive Anderson
Details