Clive Anderson on 'Whose Line Is It Anyway?' hecklers, drinking songs and fabricated beefs
Nearly 30 years after it first aired, the original improvised panel show, 'Whose Line Is It Anyway?', is premiering as a live show in the West End. Host Clive Anderson tells Time Out why it's one of a kind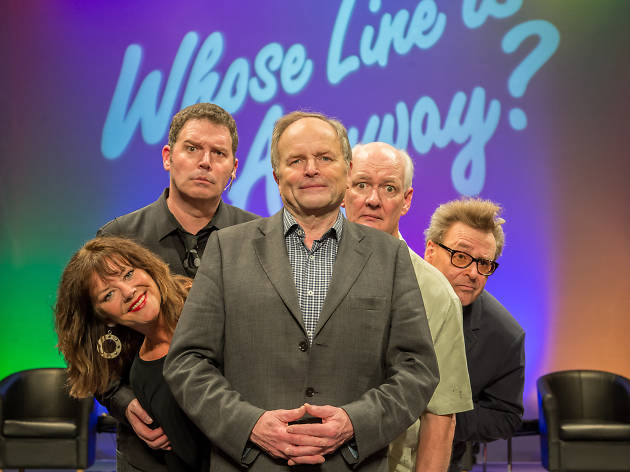 It was the first improvised panel show
Not just the first, but one of only a handful of improvised shows ever made for television. It first aired on Channel 4 in 1988, after six episodes on Radio 4, and is still considered the high-water mark of TV improv. 'Improv shows are hard to get right,' says Anderson. 'There haven't been many since "WLIIA?" ended [in 1999]. "Mock the Week" has similarities, and Dan [Patterson, 'WLIIA?' co-creator] produces that too. He's spent his life running improv shows, yet he likes things exactly right. It's a bad combination. Once "WLIIA?" got to Channel 4 we had camera rehearsals. New players sometimes struggled with that – it's not very encouraging to perform to an empty studio, and they didn't know whether to show off or keep their powder dry.'
It made improv cool
'When you say "improvisation", people think of drama class where they had to pretend to be a tree that turned into a dog,' says Anderson. He's got a point. Improv wasn't the most fashionable of comedy genres. But thanks to 'WLIIA?'s popularity it suddenly became okay to admit to liking it. Part of the show's success was that it 'squeezed improv into the format of a panel show, playing specific games rather than basing a whole evening's entertainment on five ideas,' says Anderson. 'It's high-pressure and rough around the edges, but that's the fun of it.'
It launched comedy superstars
In 1988, Paul Merton was already member of the (now world-famous) Comedy Store Players improv team. But it was 'WLIIA?' that gave him his big TV break. The show also introduced North American talents to British audiences who have since become comedy royalty. TV regulars Colin Mochrie and Greg Proops are both on board for the West End run. 'The punters always go wild for Colin, he's got a great warmth,' says Anderson. 'And I have nice verbal jousts with Greg. We have to pretend we hate each other when we actually get on rather well.' Making up the rest of the line-up are Josie Lawrence and Brad Sherwood. 'Brad did a lot of the US shows, and he's very good. Josie is a great maker-upper of songs.'
Anderson knows when to call 'cut'
As on TV, Anderson controls the chaos, handing out tasks, judging the results and, crucially, calling a halt to scenes before they outstay their welcome. 'My job is chief audience member, in a way,' he says. 'I've never wanted to take part in the games: what's the point of me doing it okay when four people can do it brilliantly? And there's a power dynamic: once I reveal I'm not very good, where does my authority come from? I'm always impressed with the musical games. I can sort of work out the verbal comedy and the acting, but I know I can't sing the songs, let alone come up with them on the spot.'
It's still as funny as ever
Even after 136 episodes on British TV, and a further 263 in the US, 'WLIIA?' is still as fresh and funny today as it was in 1988. Its mix of razor-sharp performers and tried-and-tested games is a winning formula. For the London run, the team are choosing the best rounds from TV. 'We'll have a lot of the old games,' says Anderson, 'but also new ones imported from the American series, like an Irish drinking song where the fourth person has to think of a punchline based on what the other three have been singing about.'
Anyone can be part of the show
Proops, Mochrie, Lawrence and Sherwood take audience suggestions and use them as springboards for their spontaneous scenes. Anderson says punters are far more confident now than 20 years ago. 'When we asked for ideas from '80s audiences, one or two might put their hands up,' he says. 'Now, you get a wall of sound. "WLIIA?" was popular with people who were 14 or 15, so in London there may be thirtysomethings, plus stray tourists, maybe a few Americans who think we're a limey rip-off of their long-running series. Doing it live requires a lot of energy from the performers – they make stuff up, interact with each other, feed off the audience's energy. By the end you'll be exhausted, whether you're in it or watching it.'
See Whose Line Is It Anyway? in London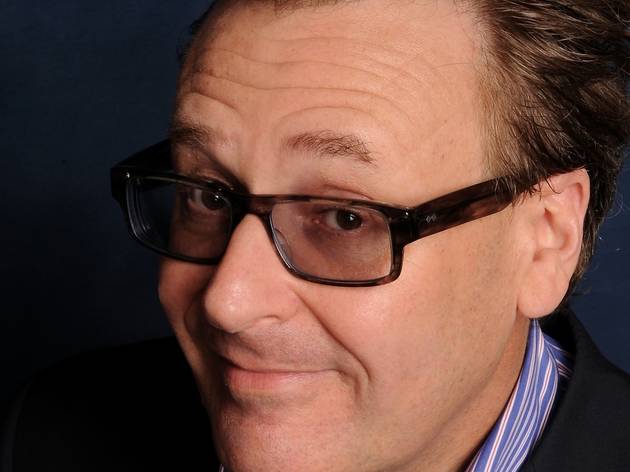 The multi-talented star of 'Whose Line Is It Anyway?' records his superb, topical podcast (or 'Proopcast', if you will) in London. No script, just an hour of off-the-cuff thoughts and conversation from this US comedy master.
The latest comedy interviews
The 'Vicar of Dibley' star on her first solo show, kissing cats' bums and why she didn't talk to Time Out for years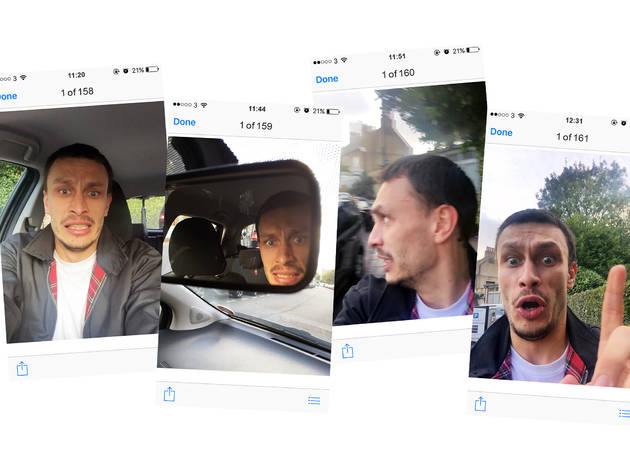 As 'Waiting for Gaddot' heads to London, Richard Gadd speaks to Time Out… nearly
See more comedy interviews
Snap up exclusive discounts in London
Time Out's handpicked deals — hurry, they won't be around for long...