Win a hot trip to Barcelona
Inspired by Nick Frost's brand new romantic comedy 'Cuban Fury' – in cinemas from Valentine's Day – we want to hear your best stories of the crazy things you've done in the name of love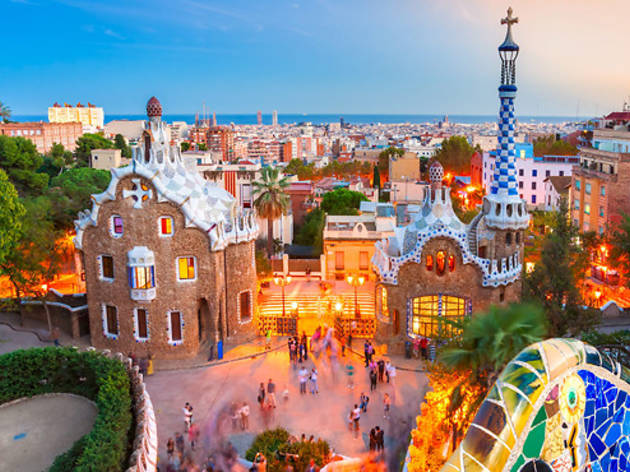 Tell us a great story about your own finest act of passion and romance and you'll be entered into our prize draw. The lucky winner and special friend will enjoy a romantic three-day break in Barcelona, including flights and luxury hotel, with a night out at a passion-fuelled flamenco show.
Feel the Cuban Fury
From the makers of 'Shaun of the Dead', 'Hot Fuzz' and 'Attack the Block' comes 'Cuban Fury' – a spicy, feelgood tale of love, rivalry and hot heels. All to a thrilling Latin American soundtrack.
Bruce Garrett (Nick Frost) is an out-of-condition everyguy who falls in love with his new boss, Julia (Rashida Jones of 'Parks and Recreation' fame). When he discovers Julia has a passion for salsa, he re-ignites his childhood talent for ballroom dancing to try and win her heart. Nick Frost is charming as the determined Bruce in a warm, funny, fast-paced movie, with a great cast that includes Chris O'Dowd and Olivia Colman.
Enter our great competition
We're inviting you to tell us what you've done in your quest for love. Did you do something wild, crazy or impulsive to impress someone special? And did it work? Every entry will be automatically entered into our prize draw
– the winner will be drawn at random
and we'll be sharing our favourite stories in our Valentine's issue of Time Out magazine.
The prize
The lucky winner will get to take a friend on a fabulous trip to Barcelona. The prize includes:
• Return flights
• Private airport transfers in Barcelona
• Three nights in a luxury central hotel (minimum 4-star)
• Tickets to a flamenco show
• A gourmet meal of tapas and sangría
• Travel insurance
Simply tell us your story of how you did something crazy to win the heart of someone you fancied or were in love with!
Sponsored listing
Ceru
Fresh and clean, fun and colourful, and undoubtedly Eastern Mediterranean – when it comes to this cute little Levantine diner nestled just off Old Brompton Road, those adjectives could either be describing the food, the decor or the staff. A bustling open kitchen is the first thing you see when you go in, but the eye quickly shifts to the brightly coloured walls, clashing with dizzily patterned furniture. The clientele seems to be a mix of tourists and locals, but all are given the same merry reception, as if they've just come back for the third night running. Ceru promises the best of an area covering Turkey to Syria to Israel (and everything in between). Of our dips and green bits, the crisp apple, mint and pomegranate salad outshone the pancar beetroot offering by a country mile, but there were plenty of other intriguing numbers that will guarantee our return. Shish taouk, chicken tikka by another name, was perfectly cooked and plenty for two. Persian kaftas (beef patties) came slighly dry but were lifted by a tarator (tahini and lemon) sauce. Elsewhere, the zucchini and feta fritters were too stodgy to finish but a failsafe go-to of halloumi with harissa and grilled peppers more than saved the day. If you somehow have shares in pomegranates, rejoice! They have a way of studding, sprinkling or topping most things with them, but not to the point of overdosing. And be warned, the thanks and goodbyes were even more enthusiastic than the welcome. But you can't really have to
Venue says: "Inspired by the flavours of the eastern Mediterranean coast, open all day until late for breakfast/brunch, all day menu and afternoon tea."