Akram Khan: Until the Lions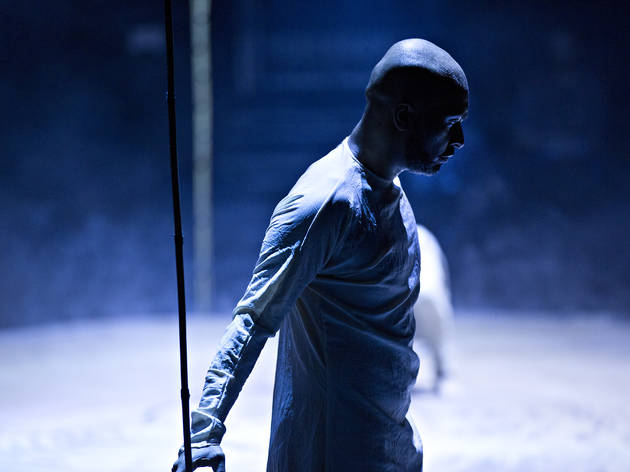 1/8
© Jean-Louis Fernandez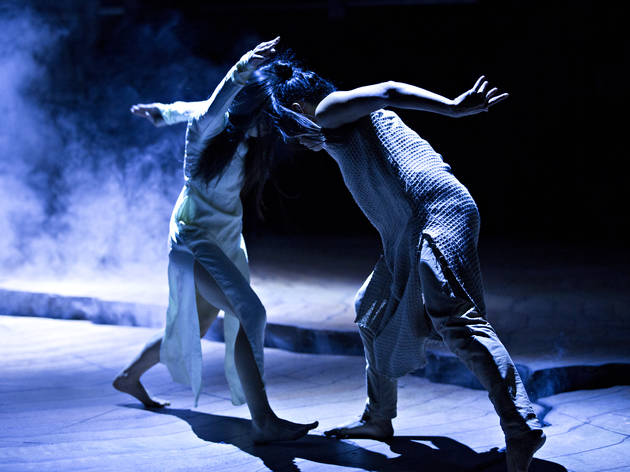 2/8
© Jean-Louis Fernandez
Ching-Ying Chien and Christine Joy Ritter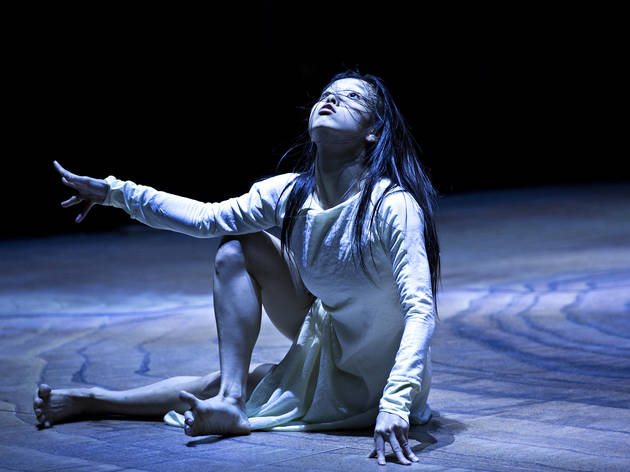 3/8
© Jean-Louis Fernandez
Ching-Ying Chien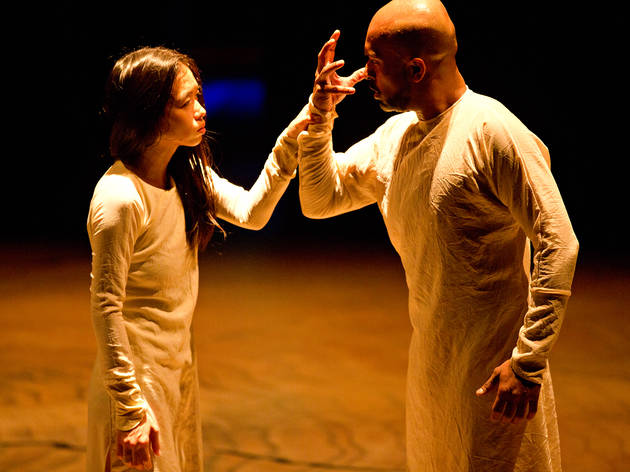 4/8
© Jean-Louis Fernandez
Akram Khan and Ching-Ying Chien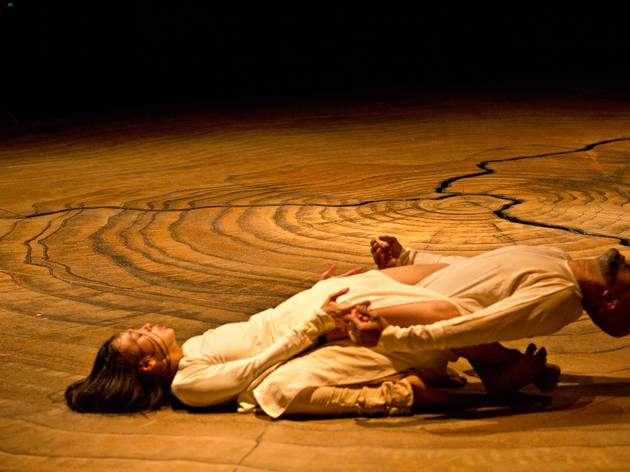 5/8
© Jean-Louis Fernandez
Akram Khan and Ching-Ying Chien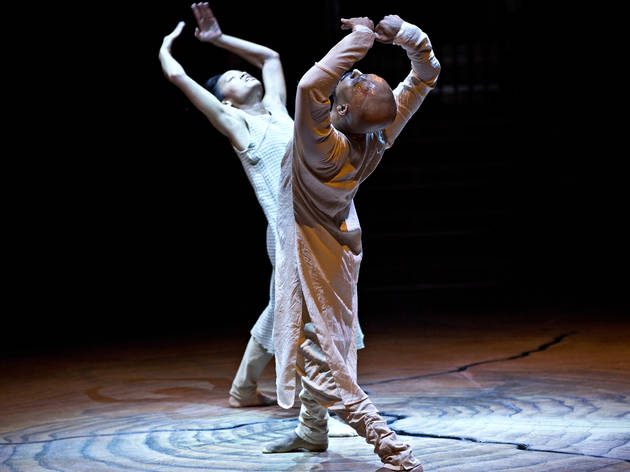 6/8
© Jean-Louis Fernandez
Akram Khan and Christine Joy Ritter
7/8
© Jean-Louis Fernandez
Akram Khan and Christine Joy Ritter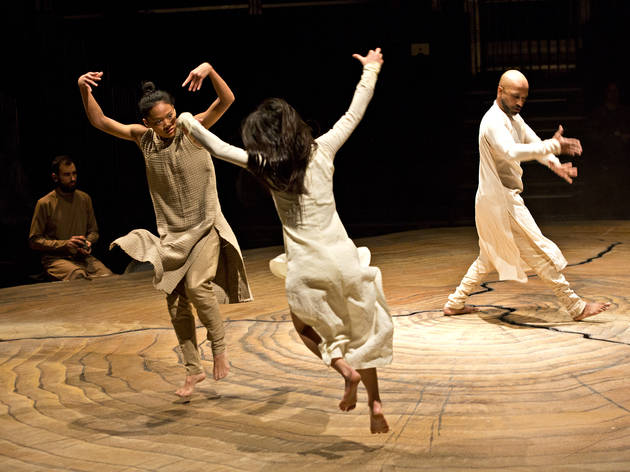 8/8
© Jean-Louis Fernandez
Time Out says
A sinister, magical dance epic from the master Akram Khan
'Until the Lions' returns to Roundhouse in January 2019. This review is from its 2016 premiere.
One of Britain's most acclaimed choreographers, Akram Khan may have the Olympics opening ceremony on his CV, but latest work 'Until the Lions' – although only an hour long and using just three dancers – feels truly epic.
A model of Khan's severed head is certainly an arresting image with which to kick off the piece. Fixed on a bamboo pole by dancer Christine Joy Ritter, it glowers over proceedings, a presentiment of disaster and death to come.
Inspired by Karthika Naïr's poetic, female-focused reimagining of the 'Mahabharata', Khan gives us the story of Amba, a princess kidnapped on the day she was to choose her husband. She insists her abductor, Bheeshma, marry her, but Bheeshma has taken a vow of celibacy and refuses. Amba swears revenge, kills herself and is reborn as the warrior Shikhandi, and as a man meets Bheeshma on the battlefield.
Designer Tim Yip's stage for this in-the-round performance is a section through a vast tree trunk, which sometimes lurches into life, cracking apart with its segments rising and falling as smoke and fiery light pour from its fissures. A low hum of electronic sound is supplemented by musicians seated around the stage. Such elemental simplicity means there's little to distract you from the dance. And Khan's extraordinary, kathak-infused choreography – at once familiar and otherworldly – is utterly commanding.
Ching-Ying Chien's Amba has the delicacy of a temple dancer as she flicks hands, feet and hair, and bobs round the stage; her attempts to win over Khan's beguilingly bashful Bheeshma end up in touchingly awkward tangles of unwilling limbs. But as Amba's desperation mounts, Chien's movements become markedly more martial, and full of strange, agonised twisting.
She is shadowed throughout by the more masculine, twitchingly fearsome Ritter as a sort of warrior/attack dog/J-horror alter-ego: eventually Ritter becomes Shikhandi, shadowed by Amba. It's an inspired way to add depth to the character(s) and reflect the gender fluidity at work in this tale, whose menace and danger builds to a hugely theatrical climax. It's a thrilling piece, which shows off Khan at his off-kilter storytelling best.
BY: SIOBHAN MURPHY
Details