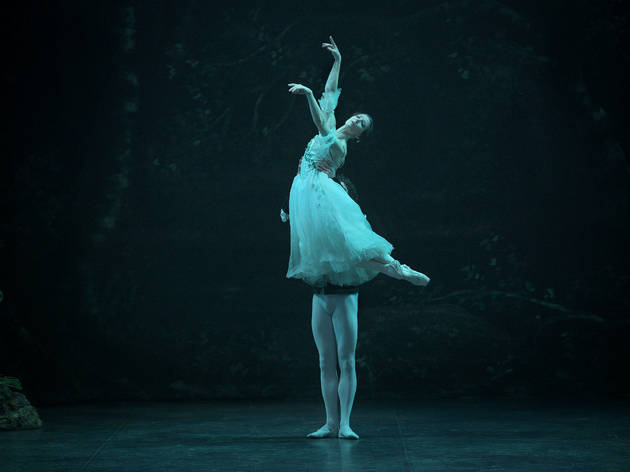 1/5
© Laurent Liotardo
Alina Cojocaru and Isaac Hernandez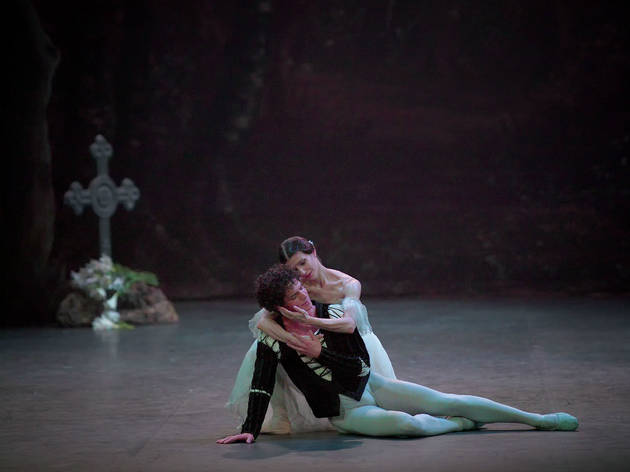 2/5
© Laurent Liotardo
Alina Cojocaru and Isaac Hernandez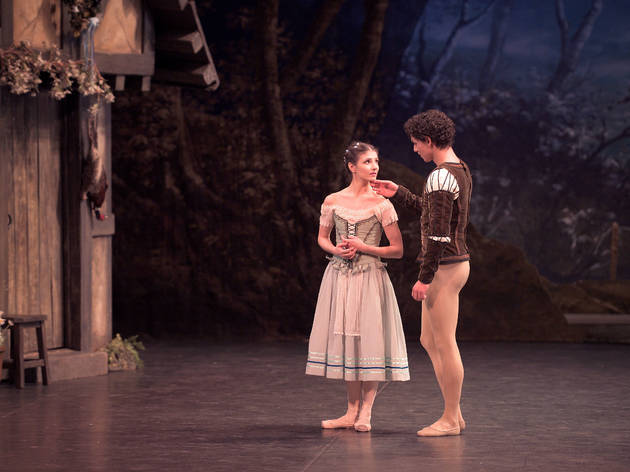 3/5
© Laurent Liotardo
Alina Cojocaru and Isaac Hernandez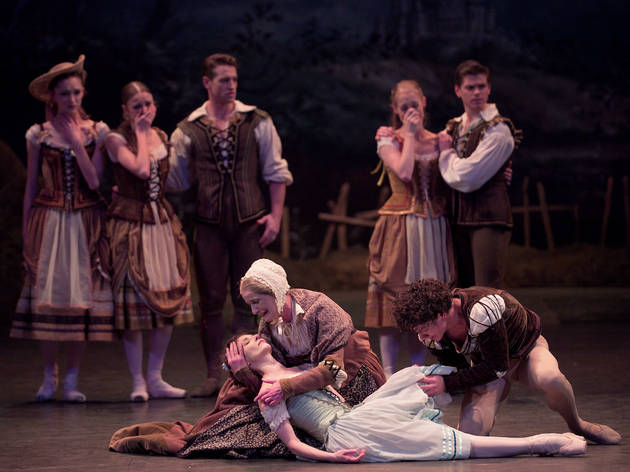 4/5
© Laurent Liotardo
Alina Cojocaru and Jane Haworth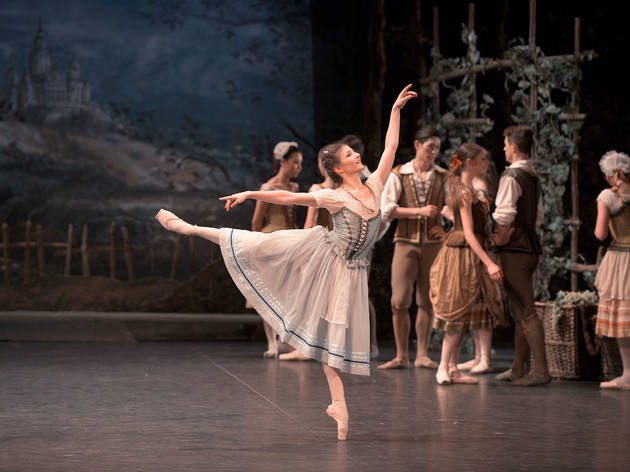 5/5
© Laurent Liotardo
Alina Cojocaru
Time Out says
Friendly warning! We're working hard to be accurate. But these are unusual times, so please check that events are still happening.
English National Ballet brings back this haunting 1971 production
English National Ballet has already done a 'Giselle' this season – the radically reimagined ballet created by the choreographer Akram Khan. But this return to the company's rigorously classical, historically accurate version, created by Mary Skeaping in 1971, turns out to be an inspired bit of programming. The dancers seem to have been energised and given focus by having just performed a modern interpretation of the famous supernatural love story; now, this old favourite crackles with new life as a result.
It helps to have the luminous Alina Cojocaru playing the eponymous doomed villager. She's achingly fragile as the naïve girl in love, utterly broken in her mad scene, when she realises she's been duped by the two-timing duke, Albrecht. And she's so full of compassion when, in act two, having become in death a ghostly creature (a 'Wili'), she tries to save Albrecht from her avenging 'sisters', that it brings a tear to your eye. Meanwhile her steely grasp of technique is still a thing of wonder; watch her graceful plea to the Queen of the Wilis, involving a series of killer slo-mo moves, and marvel.
Cojocaru's Albrecht is the young Mexican principal Isaac Hernández. He struggles to find his character in the first act, looking less a duke, more a self-conscious teen with his first girlfriend and no idea what to do with his hands. But he does desperation supremely well in act two – and my, can he leap.
The corps has been whipped into excellent shape – even on the echoing Coliseum stage they can move with an almost silent grace. This means the massed ranks of blood-lusting Wilis are a magnificent sight, led by a superbly imperious Laurretta Summerscales as their queen, Myrtha. In the atmospheric penumbral gloom of David Mohr's lighting, they are allowed to be utterly merciless when they find their victims (basically any man in the forest after midnight, who is then danced to death), and it's fabulously terrifying.
It's hard to pick highlights among the other couples taking the leads for this run – but surely the ticket to have is for the guest artist Xander Parish, dancing with Summerscales or Tamara Rojo.
BY: SIOBHAN MURPHY
Details