Heads up! We're working hard to be accurate – but these are unusual times, so please always check before heading out.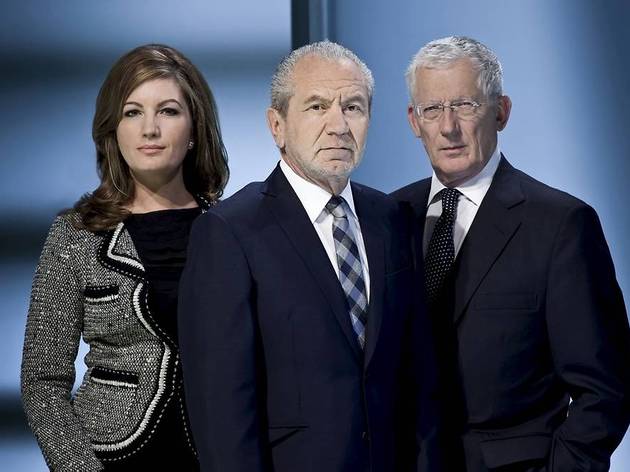 You're fired: who not to back on the new 'Apprentice'
Ten character archetypes to avoid when having a flutter on 'The Apprentice'
Picking a winner in 'The Apprentice' is never easy, but, as always with this show, what matters most isn't what they do, it's what they're like. Gabriel Tate and Phil Harrison lead you through the minefield to pick out nine character types to avoid, and the exception that proves the rule.
Case study: Syed Ahmed (season 2)
A forerunner to the out-and-out bullshitters of later series (see below), Syed's slick self-assurance was matched only by his rampant ineptitude, whether reckoning on a ratio of one chicken-to-one pizza during a catering task or mixing up his bridges in Wandsworth. A subsequent career touting 'full-body driers' saw him blowing plenty more hot air. 'Thank you for the opportunity.' No, Syed. Thank you.
Case study: Ruth Badger (season 2)
History indicates that Lord Sugar fights shy of candidates that ally 'aggression' (or frequently voiced opinion) with ruthless competence. Even the boss man struggled to find convincing reasons not to hire her after near-flawless performances. But, as a parade of other apparently reliable if vocal hopefuls discovered, he can operate as eccentrically as a clapped-out Amstrad.
Case study: Katie Hopkins (season 3)
Thankfully, Hopkins didn't win. Or did she? A 'sudden' realisation about childcare arrangements allowed her to jump before being pushed. But not before she'd sowed the seeds for a mini media-storm. The on-show affair. The vicious tongue. The marriage-wrecking allegations. More than enough to secure a girl a spot on 'I'm a Celebrity…' Last seen haunting BBC current-affairs panels and making A4e's Emma Harrison look like Mother Teresa.
Case study: Michael Sophocles and Raef Bjayou (season 4)
Nothing was beneath Michael, whose desperation caught the eye of kindly, cravated Raef. Glorying in his ability to talk to 'prince and pauper alike'; Raef extended an olive branch to create the funniest, daftest double act in 'Apprentice' history. They foundered after an ad for tissues that eschewed product placement in favour of something more tellingly tender. In a wider sense, perhaps they gained something much more profound…
Case study: Lucinda Ledgerwood (season 4)
Wacky is kryptonite to Alan Sugar. So poor Lucinda was little more than room-meat from the start. Resembling Katie Hopkins as raised by hippies, Lucinda arrived touting kooky headgear, a touchy-feely manner and an interest in herbal medicine. She wasted little time in declaring herself 'technically useless'. She was actually pretty good, but her card was marked the moment she bought the beret.
Case study: Philip Taylor (season 5)
Not a man noted for his merry grin and jaunty disposition, Sugar's distaste for this buffoon was apparent early on. But it wasn't until a disastrous stint as unwanted breakfast superhero Pantsman – which had Nick pursing his lips like Larry Grayson sucking a Haribo Sour – that Philip's days were numbered. 'Not funny. Stupid,' grimaced Surallan.
Case study: Stuart Baggs (season 6)
Where to begin? Whether reining in his 'extreme masculinity' or orchestrating 'a field of ponies' to run towards a bemused Lord Sugar, Baggs was the most quotable contender ever. So much so, that he got away with it for ages, until he mistook horrified fascination for affirmation of his genuine charisma. More importantly, his business proved to be a house of cards. His firing was Sugar's harshest yet. He'd been fooled too, you see…
Case study: Melissa Cohen (season 6)
Sugar is no great respecter of the English language, but Melissa was clearly too busy selling ice to the Eskimos to buy a dictionary. One of the greatest wordsmiths since her namesake Leonard, this 'saleser' could boast 'professionality' and 'managence'. But one spat too many with her competitors left her no more room for 'manoeuvrement' and a visibly baffled Sugar sent her packing. Whether her persecutors have been 'karmically retributed' yet is as undocumented.
Case study: Alex Epstein (season 6)
If he were an apple pie, the apples inside would be oranges. Unfortunately he was a candidate on 'The Apprentice', and a heartbreaking scene in a shopping mall, in which Alex uttered the deathless phrase, 'Do you like this dress?' like the world's sweetest sex pest, sealed his doom. Sometimes, you can just want it too much.
Case study: Lee McQueen (season 4)
How did that happen? We're still not quite sure and Lord Sugar must have wondered himself when Lee called in sick on his first day. But he's our favourite winner ever. Blarney without bullshit, energy without pushiness and even – that rarest of 'Apprentice' qualities – a little charm. Improbably, Lee managed to be himself and that was enough. And he could do dinosaur impressions too…
Series nine of 'The Apprentice' starts Tuesday May 7 and continues Wednesdays, 9pm, BBC1.
Read about the ninth series of 'The Apprentice'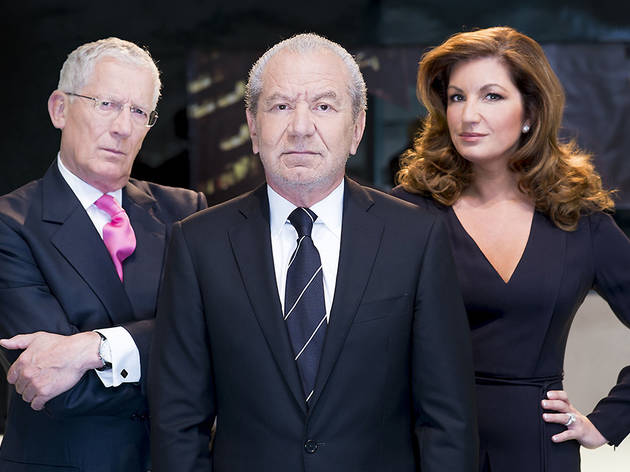 We had our doubts about last year's series of 'The Apprentice'. Was this hardy perennial running out of steam at last? Had the contestants become too generic and predictable? Were the tasks insufficiently varied and interesting? Something was wrong. On the basis of this opening episode, it seems the producers might just have thought so too.
Read our review of 'The Apprentice', series nine, episode one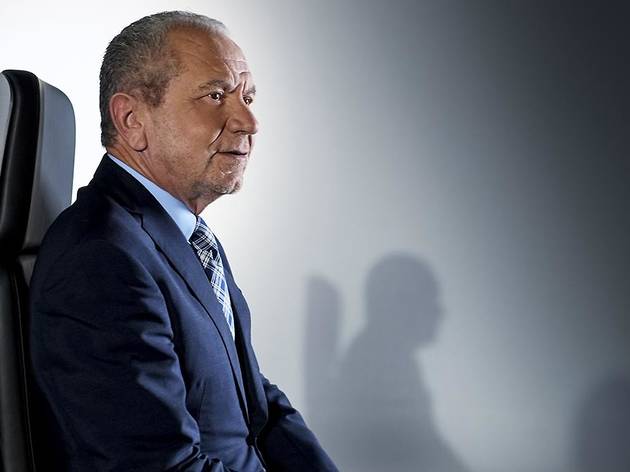 It's craft beer time. Can the teams produce their own flavoured brands and then flog them to the discerning punters of southern England? Given that most 'Apprentice' contestants are strictly Wetherspoons and Wkd Blue types, this task should be great, fish-out-of-water fun. And so it proves.
Read our review of 'The Apprentice', series nine, episode two
Support Time Out
We see you're using an ad-blocker. Ad revenue is Time Out's main source of income. The content you're reading is made by independent, expert local journalists.
Support Time Out directly today and help us champion the people and places which make the city tick. Cheers!
Donate now