The 100 best British films
We polled actors, directors, producers and other movie industry big cheeses to compile a list of the best British films of all time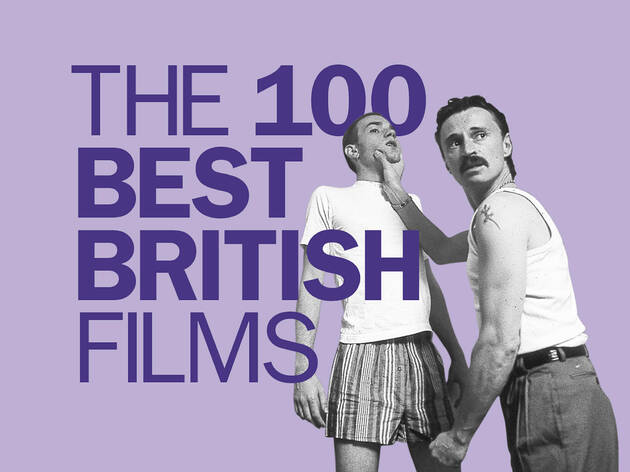 Here you have it, the 100 best British films as chosen by a panel of 150 actors, directors, writers, producers, critics and other industry bigwigs. We've spoken to Wes Anderson, Mike Leigh, Ken Loach, Sam Mendes and Terence Davies, David Morrissey, Sally Hawkins, Thandie Newton and many, many more. And while you're here, why not tackle one of our other epic movie polls: comedy, horror, romantic.
Written by Dave Calhoun, Tom Huddleston, David Jenkins, Derek Adams, Geoff Andrew, Adam Lee Davies, Gareth Evans, Paul Fairclough and Wally Hammond.
The 100 best British films: 100-91
100
Director Michael Winterbottom

Cast Jamal Udin Torabi, Enayatullah

Kings of the road

The first of three films by the prolific Michael Winterbottom on this list, 'In This World' is the best example of the director's urge to explore contemporary issues on screen and to employ cinema as a sideways view on current affairs. This, 'Welcome to Sarajevo', 'Road to Guantanamo' and A Mighty Heart were all films discussed on news pages as well as in arts reviews. 'In This World' is admirable as a feat: Winterbottom cast two Afghan refugees in Pakistan and with a small crew shooting on digital cameras took them on a journey west over land, through Iran, Turkey and Europe, eventually arriving in London. At a time of headlines about immigration and political trouble in Afghanistan, the effect was to offer an alternative spin on the news and to do it in a manner that made clear the often terrible realities of being a refugee. DC
Read more
99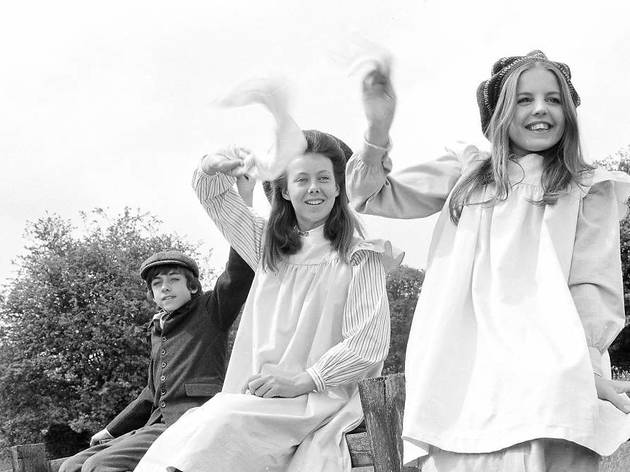 Director Lionel Jeffries

Cast Dinah Sheridan, William Mervyn, Jenny Agutter

A real sleeper hit

As warm and cosy as a cup of Horlicks, Lionel Jeffries's 1970 adaptation of E Nesbit's Edwardian children's novel centres on a well-to-do London family torn apart when its patriarch is arrested on suspicion of treason. With a sudden urge to start life over in the country, the remaining family members – mother Dinah Sheridan and her three children – up sticks and settle alongside a quaint Yorkshire railway line where the film slowly begins to work its very English charm. Jenny Agutter and little Sally Thomsett are the film's cornerstones, but a special mention to Bernard Cribbins's archetypal British stationmaster. Naturally, the film won't play well with today's digital generation – it's far too fusty and polite in both tone and colour – but it still has the capacity to generate fond childhood memories. Nice to see it make the list, albeit in the penultimate spot. DA
Read more
98
Director Robert Hamer

Cast Ian Carmichael, Alastair Sim, Terry-Thomas

'He who is not one up… is one down!'

'We hate it when our friends become successful,' Morrissey once said about Britain: Robert Hamer and his writers were closer to the mark in suggesting that most of us would happily put the boot into anyone who even approaches success. And amen to that! Bounders, cads and a good portion of hard cheese fill out this toothy confection of just-coherent, raffish ribaldry. It may be little more than a loose collection of sketches – Peter Jones and Dennis Price's 'Winsome Welshmen' car salesman schtick, for instance, was lifted from the BBC radio comedy show 'In All Directions' – held together by a script based on Stephen Potter's thoughts on gamesmanship, lifemanship and 'the struggle for pure prestige', but there's something so irrepressibly beastly and underhand about the whole business that one can't help but – imagine a velveteen Terry-Thomas accent – join the club, old chap! ALD
Read more
97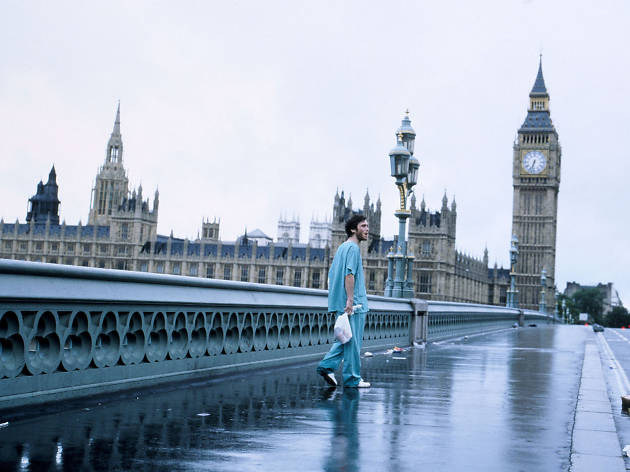 Director Danny Boyle

Cast Cillian Murphy, Naomie Harris, Brendan Gleeson

This town is coming like a ghost town

The first scene in Danny Boyle's symbolic UK-set zombie fest is hairy in more ways than one: a group of animal activists descend on a biological vivisection centre and release a chimpanzee infected with rage, a contagious rabies-like virus. Cut to 28 days later and Cillian Murphy's cycle courier awakens from a hospitalised coma to find a near deserted, dystopian London populated by violent rage victims. The zombie segments, while tense, violent and gruesome, are a sideshow to the story's main thrust: our predisposition towards outright selfishness and savagery when even our most basic of needs are whipped from beneath our feet. There have been similar plague-based apocalyptic films both before and after – 1971's 'The Omega Man' and its 2007 offshoot 'I Am Legend', for instance – but this one is especially poignant for British viewers, if only because the unfolding events are so much closer to home. This is the first of only two Boyle films to feature in this list. DA
Read more
96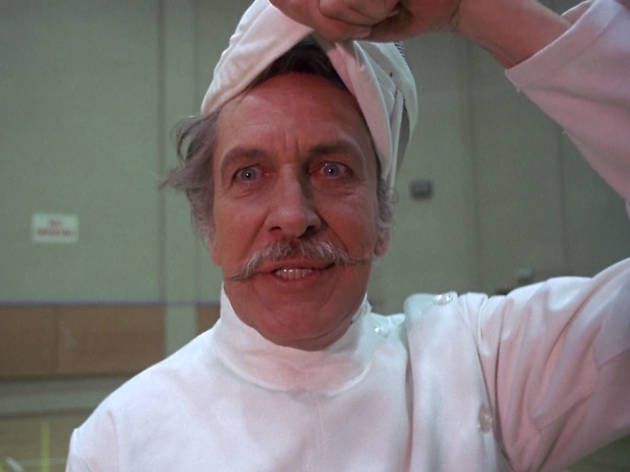 Director Douglas Hickox

Cast Vincent Price, Diana Rigg, Ian Hendry

Stage fright

Vincent Price adopts the more psyched-out style of British horror in the '70s in this serial-killer romp that gives the great man a crack at the Shakespearean roles he felt cinema had denied him. As Edward Lionheart, Price plays a ham passed over for the award he most cherishes: Best Actor as voted by the Critics' Circle. His years of dedication to the Bard are dismissed by his beret-wearing tormenters but prove inspirational when he plots their murders: each is to be despatched in the manner of a Shakespearean death, from 'Julius Caesar's' gang- knifing to a grisly rewriting of 'The Merchant of Venice' and the hard-to-swallow cuisine of 'Titus Andronicus'. It's a gory, funny trip, as Price dons a series of preposterous disguises to entrap his victims through their own foibles. His post-homicide delivery of Shakespeare will surprise anyone who bought his popular image as a one-dimensional hack, adding yet another layer to a film that satirises both its stars and audience without ever sacrificing its disconcerting edge. PF
Read more
95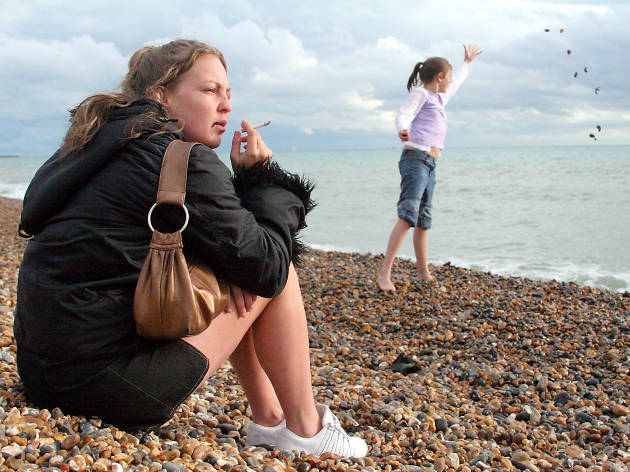 London to Brighton (2006)
Director Paul Andrew Williams

Cast Lorraine Stanley, Johnny Harris, Georgia Groome

It's grim down South

The post 'Lock, Stock…' landscape is littered with the corpses of a thousand pretenders to the mockney gangster pic throne. Remember 'Rancid Aluminium'? 'Love, Honour and Obey?' 'The 51st State'? 'Rise of the Footsoldier'? Aside from Jonathan Glazer's eminently stylish 'Sexy Beast', only Paul Andrew Williams's pithy and relentlessly entertaining debut has managed to poke its head above the sea of mediocrity. A rape, revenge and road movie (in that order) about a distressed young girl (Georgia Groome) helped by a prostitute (Lorraine Stanley – stunning) to flee a gang of tinpot hoods, it's a film where no shot, line and character is wasted. Williams claims to have written the film over one weekend, and both the clamp-like tightness of its structure and the bracingly realistic progression of its characters – if you get hurt, you stay hurt – make that entirely believable. DJ
94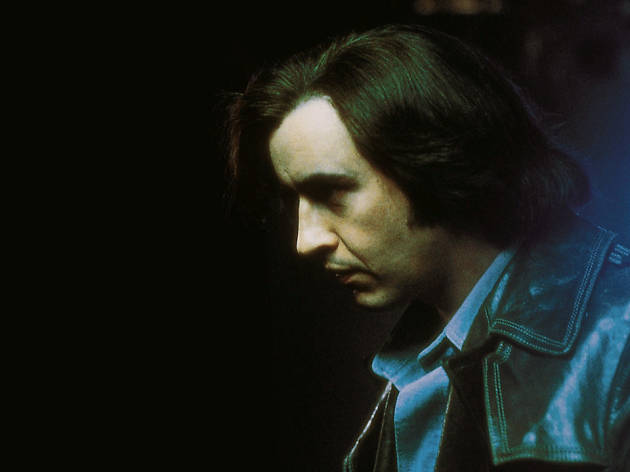 Director Michael Winterbottom

Cast Steve Coogan, Rob Brydon, Ron Cook

Manchester, so much to answer for…

In a national cinema prone to self indulgent rock follies ('Tommy', 'The Wall', 'Give My Regards to Broad St'), the best British music films are those which refuse to take their subjects as seriously as themselves. A perfect case in point is the disconnect between Anton Corbijn's mournful, largely forgettable 2007 kitchen sink biopic 'Control', which placed Ian Curtis on a tortured-artist pedestal, and Michael Winterbottom's lurid, lively Madchester romp '24 Hour Party People', which presented the Joy Division frontman as a sadistic, sarcastic Tory loudmouth: hell to live with, perhaps, but painfully human. The film remains one of the purest pleasures in modern British cinema: scrappy, inconsistent, inventive, insightful, heartfelt and wickedly funny. TH
Read more
93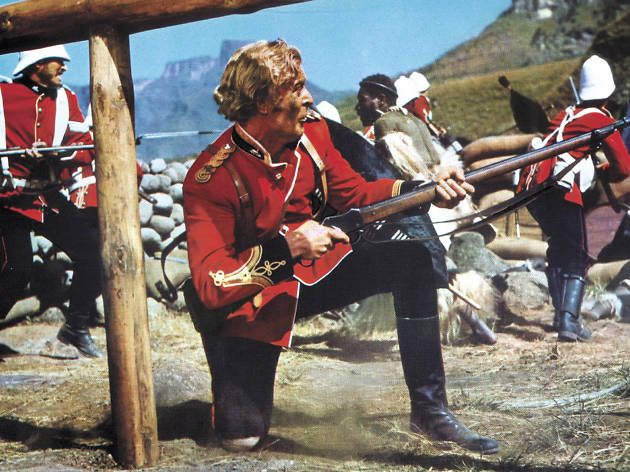 Director Cy Endfield

Cast Stanley Baker, Jack Hawkins, Michael Caine

Fahsands of 'em... comin' over the hill!

'Zulu' may take a few liberties with the exact levels of Welshness on show during the Battle of Rorke's Drift, but – Richard Burton, Catherine Zeta-Jones and gold-standard Richard Burton impersonator Anthony Hopkins notwithstanding –Welsh film fans have never had all that much to cheer about. So we're keeping this one! An account of the South Wales Border Regiment's seemingly hopeless last-ditch stand against the massed ranks of the Zulu Nation, it's a massively successful enterprise – especially from first-time producer (and star) Stanley Baker and a director previously known chiefly for low-budget noirs. That it still stirs the blood and moistens the eye proves that few films manage to be as expansive and yet so intimate as this. ALD
Read more
92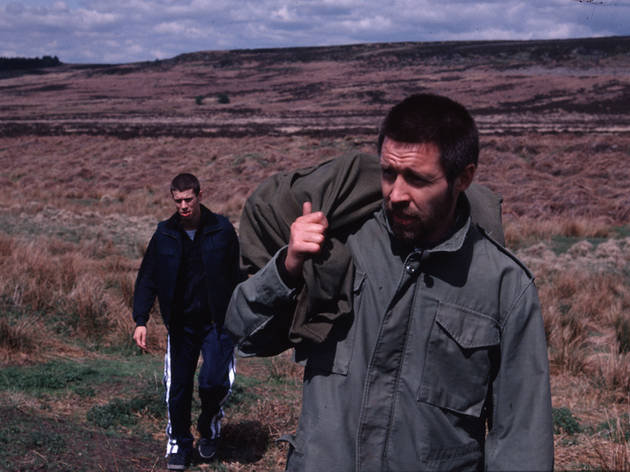 Director Shane Meadows

Cast Paddy Considine, Gary Stretch, Toby Kebbell

Vengeance is mine, sayeth the Lord

Shane Meadows's fourth film shows the importance of staying true to your instincts. The Midlands director's third film, 'Once Upon a Time in the Midlands' had seen him working with a bigger budget and a more recognisable cast (Rhys Ifans, Ricky Tomlinson, Robert Carlyle, Kathy Burke) and the result, if amiable, was much less raw, personal and anarchic than his first two features and earlier shorts. 'Dead Man's Shoes' was an uncompromising and successful attempt by Meadows to rediscover his old voice. He cast old pal Paddy Considine, who had been gripping as a volatile loner in 'A Room for Romeo Brass', and went for the jugular with this tale of a man who seeks and dishes out violence in revenge for something terrible that happened in his family's past. Considine is terrifying, and Meadows pulls no punches in painting a portrait of just how low men can go – for fun and for love. DC
Read more
91
Director Ken Loach

Cast Ian Hart, Icíar Bollaín, Tom Gilroy

Homage to Catalonia

Ken Loach's 1995 film about fatal splits on the Left during the Spanish Civil War – told from the viewpoint of David (Ian Hart), a Liverpudlian Communist who travels south to Spain to join the cause – achieved an epic look and feel while remaining committed to the cut and thrust of ground-level debate. It remains one of Loach's most ambitious and important films both for its raw combat scenes and for the way it shines a light on a crucial moment in twentieth-century history. The focus of Jim Allen's script on one group of militia allows for strong personalities with varying motivations and ideas to emerge, while the book-ending of the story with the discovery in the present of David's letters by his granddaughter gives it a powerful immediacy. The film doubly confirmed Loach's return from the wilderness in the 1980s and set a precedent for his later films exploring global stories in Nicaragua, Los Angeles and Ireland. DC
Read more
The 100 best British films: 90-81
The 100 best British films: 80-71
The 100 best British films: 70-61
The 100 best British films: 60-51
The 100 best British films: 50-41
The 100 best British films: 40-31
The 100 best British films: 30-21
The 100 best British films: 20-11
The 100 best British films: top ten
Find out how we compiled our top 100 British films
We polled over 150 actors, directors, writers, producers, critics and other industry bigwigs.
Read more